Keyword research is a vital aspect of every digital marketing strategy. It puts you in a better position to identify trends, develop effective strategies, spot and refine opportunities and utilize resources effectively. Every marketer must learn the fundamentals of keyword research and how to use it to their advantage. You can take keyword research certification courses to brush up on your SEO knowledge. And hone your ability to find the best keywords for your marketing efforts.
A solid understanding of keyword research will help you effectively manage your SEO and develop a winning strategy for your brand. This guide discusses the most valuable courses that will help you understand SEO basics and best practices in keyword research.
Some of these courses also expose you to the most cutting-edge technology tools in the industry.
The Best Keyword Research Certification
Whether you want to improve your website's visibility or become an SEO expert, there are a variety of online courses you could take. These courses will help you gain more keyword knowledge and improve your research skills. With the plethora of resources available, finding the most effective keyword research courses to enroll in can be challenging.
Here are some expert-approved top-rated courses that provide a well-rounded, holistic experience on keyword research and optimization. You can utilize one of these exciting courses to further your knowledge and improve your keyword research skills.
1. Moz's Academy Keyword Research Certification
Moz is one of the leading SEO-focused companies. They offer some SEO training courses, including an approximately 5 hours long full-fledged keyword research course that's well-rounded to improve your search marketing ability.
The keyword research certification is valuable to individuals working in a content-focused role. It covers everything from the basics of keyword research to establishing and tracking the success of a keyword strategy. The course is not free, but it's definitely worth the price.
Moz's keyword research certification is a 5-part series that combines on-demand video lessons with quizzes and tasks to affirm your understanding. The course is focused on the following topics:
Explore the Fundamentals of Keyword Research
Get To Know Your Customer
Create a Keyword Strategy
Track Your Success & Next Steps
After this course, you'll be able to conduct keyword research, identify target keywords and monitor your search engine performance. Once you pass the final exam, you'll get a certificate and a LinkedIn badge.
Moz offers other SEO certifications, including:
Local SEO Certification
SEO Essentials Certification
SEO Competitive Analysis Certification
Technical SEO Certification
2. Semrush Academic Keyword Research Course
SEMrush is a famous digital marketing platform and keyword research tool provider. It offers numerous SEO online courses through its academy. If you're looking for an option with tremendous value, the SEMrush keyword research course might be worth a closer look.
SEMrush courses are free and of great value. Expert SEO professionals with in-depth knowledge prepare them to assist marketers in their quest for keyword research success.
One of SEMrush's courses, the Keyword Research Course with Greg Gifford, contains eight lessons covering:
Introduction to Keyword Research
Understanding the Business
Query Intent
Create a List
SEMrush Tools
Not Provided Keywords
Check Your Competitors
Create Content
3. Udemy's Keyword Research Course
Udemy is a great option for those looking for an affordable, focused learning experience. Udemy works with professionals to create courses on several topics and industries. The platform offers several keyword research courses taught by instructors with relevant industry experience. These professionals provide tutorials with clear examples, case studies, thought-out analyses, and very informative lessons.
One of Udemy's keyword research courses is the Advanced SEO Keyword Research – Creative Keyword Research course. It is a comprehensive 3-hour course taught by Alex Genadinik and includes relevant case studies for practical learning. You get a keyword research certificate after you complete the course. While it's not a free course, it's affordable and often runs at a discounted price.
The course focuses on the following areas.
Using the Google keyword tool
SEO keyword checklists to follow
Case studies of keyword research for real companies
Competitor keyword research tools
Taking action and collecting the keywords
Peek into my brain and see how I evaluate keywords to rank for
Webmaster tools to check search performance and crawling & indexing status
SEO Keyword research exercise.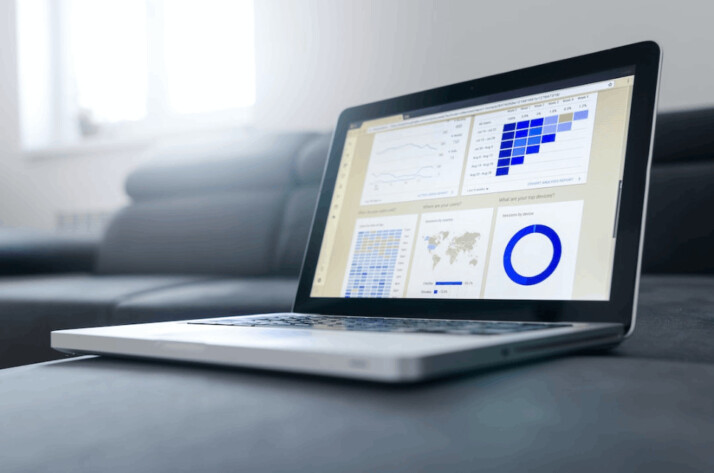 4. Yoast's Keyword Research Training
Yoast is the brain behind the most popular WordPress SEO plugin. The company offers a keyword research training course that teaches the basic and advanced approaches to conduct keyword research. This course is taught by industry-recognized SEO experts who will walk you through the entire keyword research process. And offer advice based on their experience and expertise.
Yoast's Keyword Research Training is a comprehensive course that could potentially make your business go faster. You can purchase the course as part of the Yoast SEO premium subscription, which contains all SEO-related courses. Signing up with the Yoast academy will get a free lesson that will help you understand the course structure.
Yoast's keyword research training course takes 2.5 hours to complete and covers the following topics.
Get to know your business
Getting to know your audience
Finding long-tail keywords
Determining traffic potential and conversion
Determining your ranking potential
Rolling out your keyword strategy
5. Reliablesoft's Keyword Research Course
The Reliablesoft keyword research course is a great option for individuals who want to gain more knowledge on conducting effective keyword research. The course is based on a comprehensive curriculum centered on helping you become familiar with the keyword research process. It's a full-length course designed to help you learn about keyword research.
The course is suitable for beginners and individuals who want to become professional SEO researchers and copywriters. It details the steps to follow to discover which keywords are essential for your brand. The course lessons contain real-life examples to help you understand the practical aspect of conducting keyword research.
Once you pass the related SEO exam, you get an SEO specialist certification. Reliablesoft's keyword research course is available to you upon purchase and allows you access to seven more courses that encompass SEO and Digital marketing.
Some of the topics covered by Reliablesoft's research course include:
Introduction to keyword research for beginners
A detailed explanation of the types of keywords
Deep dive into long-tail keywords
Step-by-step instructions to perform keyword research
Keyword research examples
Competitor's keyword research
Keyword research tools
SEO copywriting tips
How to use keywords in your content
Keyword research checklist
Wrapping Up
Keyword research can make or break your website. It's essential to be well-equipped with the knowledge and skills to perform effective keyword research. Keyword research courses can help you learn the intricacies of keyword research, such that you get a maximum return on your bottom line.
With the many available courses, you'll need to choose one that suits your specific needs. Evaluating and deciding which course to take can be a worthwhile investment in your company's marketing campaign. This article listed a few of the best, most reliable certifications that can provide you with a solid foundation for keyword research.
Explore All
Keyword Research Guide Articles