Keyword research is a vital part of any successful mobile app marketing strategy. Google Play Store optimization begins with discovering the keywords your target audience is actively searching for.
Optimizing your app with these keywords can result in higher visibility in the Google Play Store search results and increased app installs. Understanding how to do keyword research for Google Play Store is the key to maximizing your app marketing strategy.
Keyword research is an ongoing process that must be done regularly to analyze changes in trends, app store algorithms, and competitors' strategies. In this post, you'll learn how to conduct keyword research to get your app in the top spots of Google Play Store search results.
What Is Android App Store Optimization?
App Store Optimization is the practice of improving the visibility of your app in Google Play Store search results. This process increases your app's discoverability and enhances your marketing activities so that your app captures the coveted top spot.
Every app developer wants their app or game to be displayed at the top of the search result for their respective product category. Such ranking is essential for boosting your app's visibility, attracting users, and increasing app downloads and installs. Proper optimization is the best way to ensure improved rankings and discoverability of your Android app. You will only be able to attract users if your app ranks high in search listings.
What Is Keyword Research?
Keyword research is the foundation of App Store Optimization. If you want users to find your app or game, your app title and description must match the search terms they're using to search. Keyword research is the process of discovering these search terms and optimizing your app to be found by the relevant audience.
The right keywords can be a goldmine for your app, as they will get you app installs and downloads. In contrast, the wrong keywords will get you lost amongst millions of other apps. Without a proper keyword-focused marketing strategy, making the gains you want can be hard.
How to Perform Keyword Research for Google Play Store
Here's how to conduct keyword research for Google Play Store.
1. Brainstorm Keywords
Brainstorming is an essential aspect of the keyword research process. The best keywords are those that describe a unique aspect of your app. Think of terms that describe your app type, features, and functions. Take note of these keywords and others your audience might use to search for your Google Play Store app.
Here are a simple set of questions to help you zero in on the right keywords.
Who will need and search for your app or game?
What problem does your app solve?
What tasks does the potential user need help with?
What are the key features of your app?
What functionality might your competitors be missing?
What terms best describe your app, its functions, and its features?
What terms do people use to describe your game or app?
2. Research Your Competitors
Examine top-ranking apps in your category, and check out the keywords they use in their titles and descriptions. This will give you a clear picture of which keywords to target. Create a list of your competitors' keywords you would like to rank for.
3. Use a Keyword Research Tool
Keyword research tools allow you to uncover the most relevant keywords for the app you're trying to promote. Some of the best Google Play Store keyword research tools are:
– Google Play App Store's Search Suggest Function
The easier way to discover the search terms your audience uses to find apps like yours is through the android app autocomplete function. This Google Play Store feature is a goldmine for keyword research that was designed to help users find relevant apps quickly.
You can leverage it to see what search queries people are using to search for your Android app. Begin typing a search term into the search bar, and you'll see a list of suggested terms. These are the most popular keywords people use to search for applications like yours. Make a list of these keywords, as they can drive lots of organic installs for your app.
– Keyword Tool
Keyword Tool can save you time while helping you find hundreds of relevant, high-traffic keywords that will drive installs for your app.
The tool uses the Google Play App autocomplete feature to generate keywords based on your specific search terms. The Keyword Tool prepends and appends different letters and numbers to the keyword you provide. It then generates hundreds of keywords from the Google Play App Store's auto-complete function.
4. Analyze Keywords
Having put together a comprehensive list of keywords, you'll want to analyze and prioritize keywords that fit your marketing objectives. A quick analysis will help you discover which keywords can potentially bring prospective users to your app.
Some of the critical factors to consider when analyzing keywords are:
– Relevance
How relevant is the keyword to your app? The keyword you choose must be one people search for when looking for an app like yours. For example, if you have a "workout planner app," you might want to consider keywords like fitness, training, workout, and exercise. These are the keywords users will most likely use when searching for your app.
– Ranking Difficulty
How difficult is it to rank for your chosen keyword? This is a vital criterion when considering what keywords to prioritize. If the difficulty score of a keyword is high, you'll face a lot of competition from popular apps with an already commanding presence. Your goal should be to rank in the top 10 for your chosen keyword. You'll need to consider a less competitive keyword to rank well for relevant search queries.
– Search Volume
How popular is the keyword? Search volume is another vital criterion to consider when choosing keywords to target. Keyword search volume refers to the number of searches a particular keyword receives within a month.
A high search volume keyword receives a high traffic potential but is also competitive. A low search receives fewer monthly searches but is less competitive. Ranking for high-volume keywords can be challenging. Also, you don't want to rank for a keyword no one is searching for.
The best keyword to target is one with a moderately high search volume but low ranking difficulty. Long-tail keywords are most effective in play store optimization. They're more specific and have a low-ranking difficulty and a higher click-through-rate. Identify long-tail keywords with high search volume, and use them for your play store optimization.
For example, the long tail keyword "exercise app for women" is easier to rank for than the generic keyword "exercise."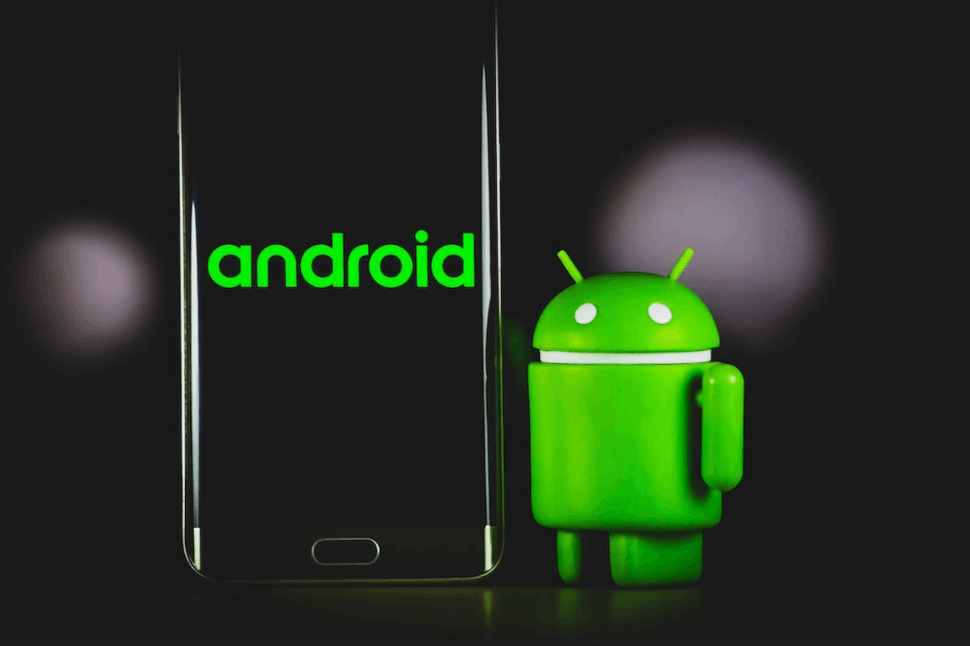 Optimizing Your Android App Listings With Keywords
Here are the key places to use your researched keywords.
1. App Title
You need to ensure your app has a catchy and clear title that includes keywords your potential users will likely search for. Use the most relevant keywords in your title to ensure that your app appears at the top of Google's Play Store search results. Avoid keyword stuffing, i.e., using keywords excessively in your app's title. Also, avoid including keywords that have nothing to do with your app.
Google Play App Store allows 50 characters in the app's title. So use them wisely. Keep your title brief, clear, and memorable.
2. Short Description
Keywords are vital for making your app discoverable, but they shouldn't be your primary focus in the short description. You can only enter up to 80 characters for your app's description – use it judiciously to make a perfect impression.
Think of the short description as your app's elevator pitch. Use powerful words to sell your app's story and catch the attention of prospective users. One or two keywords are okay as long as they don't interrupt the message you're trying to convey.
3. Long Description
Google Play Store algorithm considers the long description of your app when searching for relevant keywords. Use keywords that best describe the features, functions, and other aspects of your app that users might search for.
4. URL
Including keywords in your URL improves your app's search ranking. Consider using your brand keywords or the keywords that best describe your app in your URL.
5. Developer App Name
An excellent place to use keywords is the developer name field. Consider using relevant keywords in your developer name. With a free exercise app, consider using "exercise" and "for free" in the developer field alongside your developer name.
Conclusion
Extensive keyword research is a vital aspect of app store optimization. It is the first step app developers must take before launching an app in Google Play Store.
The first step to keyword research is brainstorming. Think of keywords that best describe your app, its features, and functionality. Next, check out top-ranking apps in your category to see the keywords they use in their titles and descriptions. Keyword research tools provide an easy way to discover what search terms your audience uses to find apps like yours.
Once you have a list of potential keywords to target, you'll want to analyze them to determine the ones most profitable for you.
By continuously staying on track with algorithm changes and market and competitor changes, you'll be able to adjust your strategy when necessary. And ensure that your app maintains the top spot on search results.
Explore All
Keyword Research Guide Articles