Developing a solid keyword research strategy is the foundation of every successful pay-per-click campaign.
Discovering the best keywords to bid on is the first step in effectively executing your PPC marketing campaign. Keyword research for PPC campaigns helps you understand the terms your target audience is typing into search engines to find products like yours. It also gives you an idea of your keywords' search volume and competition levels, allowing you to decide which ones to bid on.
With keyword research, you understand the value of every keyword on your list and quickly find the keywords most valuable to your business. A targeted approach to keyword research will help you find high-value keywords that will increase your PPC conversion rate.
In this guide, you'll learn how to conduct successful PPC keyword research to drive more traffic, clicks, and leads.
What Is PPC?
PPC stands for pay-per-click. It is an online advertising model whereby an advertiser pays a fee each time someone clicks on one of their online ads. The advertiser pays for visits to their website, landing page, or app. PCC ads can be found on search engine result pages, websites, and social media. They can be in the form of images, text, videos, or a combination.
Search engine advertising is a popular form of PPC. It allows marketers to bid for ad placement in search engine results when someone conducts a search related to their business.
Advertisers create an ad, select keywords to target with that ad, and place a bid for each keyword. If you bid on the keyword "leather shoes," you're telling Google to display your ad for searches related to this term. Since others could also bid for this keyword, Google uses an automated auction process to decide which ads will appear for any search.
When you target the right keywords that match your audience and landing page, visitors who search your keywords will find your ad. This will influence the clicks your ad receives and guide customers to convert. On the other hand, targeting the wrong keywords will get your ad in front of the wrong audience, who are unlikely to convert.
Choosing the right keywords is vital for a profitable campaign. It helps you avoid wasting money on keywords that don't support your business goals.
Keyword Research for PPC Campaigns
Keyword research is hugely important for a successful PPC campaign. Discovering the best keywords to bid on is key to your campaign's success. The most successful advertisers keep growing and refining their PPC keyword list.
Before you begin any PPC campaign, you must conduct keyword research to discover highly relevant keywords that could drive traffic to your site.
An effective PPC keyword list should be:
Relevant: Your keyword list should be related to your business offerings.
Exhaustive: In addition to popular and frequently searched terms, your keyword list should include long-tail keywords. They're more specific, less competitive, and account for the most search traffic.
Expansive: Your keyword list should be open for expansion. You want to continue refining and expanding your campaigns.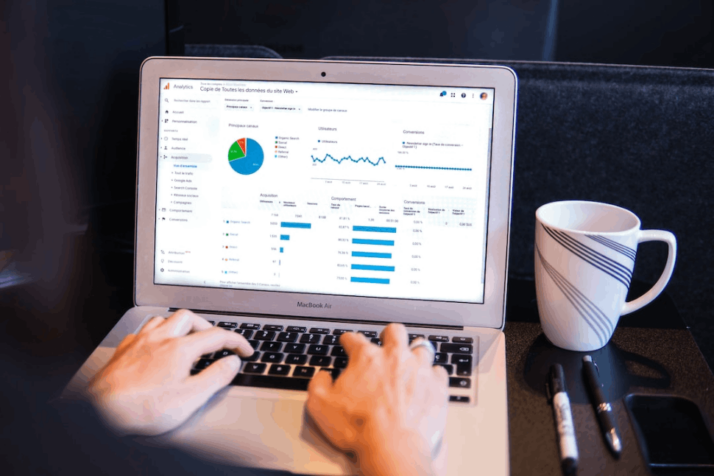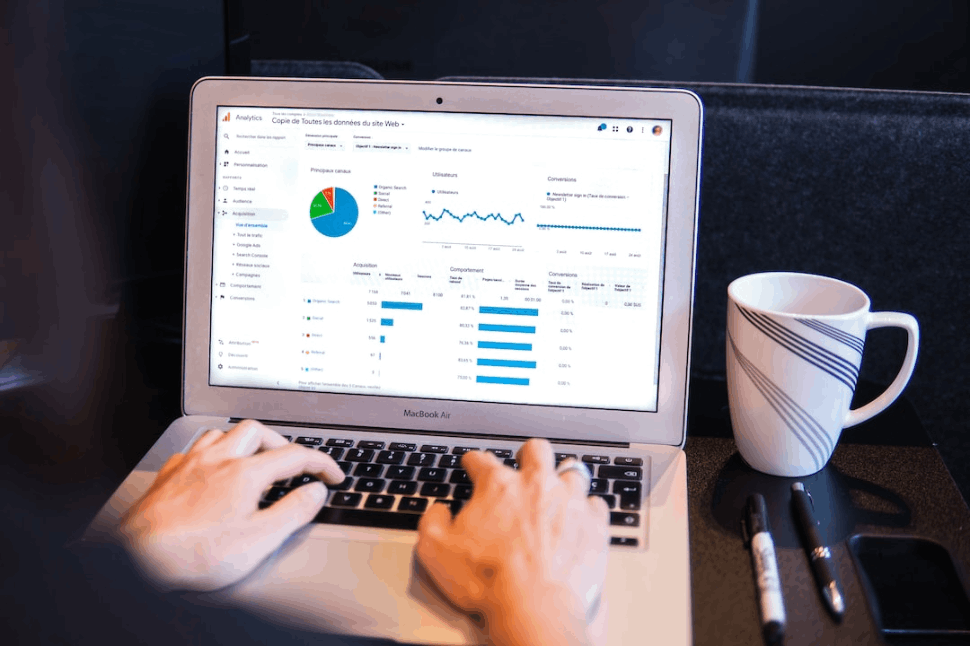 How to Do Keyword Research for PPC Campaigns
Selecting key search terms for your PPC campaign can be difficult, but following a basic roadmap will make the research process easier. Here's how to conduct keyword research for PPC campaigns.
1. Establish Your PPC Campaign Goals
Define your campaign goals- what you're trying to achieve by conducting a PPC campaign. Once you know these goals, it'll be easy to establish what your targeted keywords should be. The questions below will help you determine what your goals are:
What action would you like visitors to take to get down the conversion funnel?
How many clicks or conversions do you want to get in a set time?
2. Brainstorming a PPC Keyword List
Think of the terms or queries your customers would type into the search box to find your website. Begin with broad keywords, then move to more specific terms.
You may include variations and synonyms of a keyword since search engines sometimes make connections between related terms. Also, think of keywords related to your product or service that may attract customers who are interested in your offerings.
3. Aim for Long-Tail Keywords
Consider long-tail keywords relevant to your business. These specific keywords have a narrower search intent, which can drive relevant traffic to your website.
Due to their specificity, fewer companies bid on them, allowing for less competition and lower bids. This makes it more likely for users to click your ad and follow through with a purchase.
For example, several companies may bid on the keyword "shoe." But the phrase "black shoes for men" has a specific search intent and will attract only a particular group of users. This means a more focused audience and fewer competitors.
4. Use Your Competitors' Keywords
Whatever keywords your competitors currently rank for, you probably want to rank for and even outrank them.
Competitive research is a crucial component of PPC campaigns, giving you insight into your competitor's high-value keywords. Use competitor data to understand the idea driving their ads, their targeting keywords, and the strategies behind the campaigns.
Use the keywords your competitions are ranking for and focus on creating better content so that you can outrank them. The more successful your competition is, the more likely you will succeed when you use the keywords they target.
5. Strike a Balance Between Competition and Search Volume
High search volume keywords are broad terms with high competition, which means they're harder to bid on. On the other hand, low-search volume keywords have less competition and generate less traffic.
Your goal is to find a balance between high search volume and low competition keywords. This way, you'll be able to reach more people and hit the top spot on the search engine results page (SERP).
6. Expand and Refine Your List With Keyword Research Tools
Keyword research tools can help discover the terms people are typing into search engines to find products or services like yours. With these tools, you can generate a list of keyword ideas relevant to your product or service.
Keyword research tools also help you determine which terms are more likely to convert. They provide information on the search volume and competitive levels of each keyword. Search volume refers to the number of searches performed on a specific keyword within a month. A high search volume usually indicates a strong demand for that term.
Most keyword tools assign a competition rank of high, medium, or low to each keyword. A high competition rating signifies that more advertisers are bidding on the terms. This means you'll have to pay more to get your ad on top of SERPs. You can use this information to determine which keywords have a higher probability of conversion or make for a good investment.
High-volume, low-competition keywords are the best to target, as they will drive relevant traffic to your site without costing you too much.
7. Organize and Group Keyword List
Now that you have an extensive keyword list, it's time to organize them into small, targeted ad groups of closely related keywords. Analyze your keywords and group them based on search intent, i.e., put similar queries into a group. Each PPC ad group should have 10-20 related keywords.
Manually clustering your keyword list can be time-consuming and requires a good understanding of keyword research. If you don't have the time or skills to do this manually, you may opt for a clustering tool, like the INK Content Planner.
8. Consider Negative Keywords
Negative keywords are search terms irrelevant to your ad content that you don't want your ads to be shown for. Identifying these keywords is important because they help control your ad costs and target your ad. They also prevent your ads from showing up for irrelevant or offensive queries. You can make a list of negative keywords using Google Ads.
Free Keyword Research Tools for PPC Advertising
1. Google's Keyword Planner
Google Keyword Planner is a great option when it comes to PPC campaigns. It directs your ad group organization and helps you discover new keyword ideas. The tool provides statistics for each keyword, including their search volume and average cost-per-click estimates.
2. Ubersuggest
Ubersuggest utilizes the suggested data from Google and other search engines and provides suggestions for keywords. It takes your seed term, adds a letter or number in front of it, and extracts suggestions for that keyword. Ubersuggest is ideal for long-tail keyword research and can help you discover niche areas to explore within your seed term.
3. Keyword Tool
Keyword Tool works similarly to Ubersuggest, ideal for fast long-tail research. It uses Google Autocomplete to generate up to 750 suggestions per keyword. The tool autogenerates suggestions alphabetically for phrases that have words before and after your seed term. The tool is user-friendly and easy to navigate.
4. Google Autocomplete
Start typing a keyword into the Google search box, and a list of suggestions similar to your typed keyword will appear. Google's Autocomplete result is based on many factors, like how often people searched for a term in the past.
This feature is beneficial if you're looking for long-tail keywords based on a seed keyword. Type the seed keyword into Google's search box and follow with each letter of the alphabet (from A-Z) to see related search queries. This will leave you with a long keyword list.
5. Keyword Revealer's Keyword Tool
Keyword Revealer lets you see keyword suggestions and metrics like search volume, CPC, and estimated profit.
The tool shows you how tough the competition for a keyword is and predicts which keywords may be profitable. The keyword suggestions the tool gives you are incredibly relevant and worth checking out. Non-paying users can only search up to 3 times per day.
6. WordStream Free Keyword Tool
WordStream's free keyword suggestion tool is more advanced and can help you find highly relevant keywords for your topic. The tool provides wider-ranging long-tail keywords than Keyword Planner, and the suggestions are more closely related.
WordStream allows up to 30 searches a day for non-paying users. Metrics like Search Volume and Competition can only be seen when you sign up for the paid version. WordStream also offers other keyword tools like the Keyword Niche Finder, Keyword Grouper, and Negative Keyword Tool, which helps you refine your keyword lists.
Wrapping Up
Keyword research is the foundation of all search engine marketing campaigns. It gives advertisers insight into what their audience is searching for and which terms are more valuable to their business. Keyword research for PPC campaigns can be tedious, but it can reap huge rewards once you have the right tools.
When you conduct thorough keyword research and set realistic expectations for your campaign, it is much easier to compile a profitable keyword list. Once you have a keyword list, you'll need to use a keyword research tool to expand and refine your list. Keyword research tools give you an insight into the search volume of keywords, so you can determine which ones are most profitable to you.
After deciding which keywords to put into your PPC campaigns, you'll want to create a plan. Organize and group your keyword lists using the INK Content Planner to optimize your PPC campaigns easily.
Explore All
Keyword Research Guide Articles