With the power of SEO looming over every marketing decision, effectively using keywords in your content is essential for success.
More than ever, it's vital to know how to optimize your content using the right keywords. Keywords for Search Engine Optimization are the words or phrases added to a webpage to help searchers find specific information. Incorporating these SEO keywords into your web content will make your site more valuable and increase your organic traffic and search rankings.
Discovering the keywords most relevant to your audience and placing them strategically within your content is crucial to your SEO success.
This article is a comprehensive guide to keywords for search engine optimization. It discusses the importance of keywords in SEO and how you can optimize your site for search engines.
What Are Keywords for Search Engine Optimization?
Keywords for SEO are the terms added to a web content to improve search engine rankings and help people find your site. They typically describe the content on your page. When creating online content, you want to find and target keywords that will bring users and traffic to your site.
Consumers depend on search engines to help them find the information they are looking for online. Discovering the keywords your audience is searching for, and optimizing your content for those terms, will help boost your web traffic.
Why Are Keywords Important in SEO?
When an Internet user types a search query into a search engine, the algorithm searches webpages for phrases related to the user's search. The results displayed depend on whether keywords in those content align with what the user searched for.
A webpage with relevant keywords the searcher typed into the search engine will likely appear among the top search engine results. This is why using the right keywords is crucial.
SEO keywords are important because they link what people are searching for and the content you provide to fill that need. Keywords help search engines display the appropriate pages for searches, providing users with the information they want to find.
Keywords are just as much about your audience as your content since you might describe your offer differently than how searchers ask for it. Identifying the keywords your potential audience uses when searching for your products is vital to creating a solid SEO strategy. This process is known as keyword research. A good keyword research strategy will help you choose the best keywords.
Creating content that satisfies a searcher's intent and using the keywords in the right areas of your site makes for an effective content strategy. This will improve your search engine rankings, make users stay longer on your page, and increase conversion and click-through rates.
Types of SEO Keywords
1. Short-Tail Keywords
Short tail keywords, also known as focus or head terms, are search queries made up of no more than three words. They are popular, high-search volume terms, meaning that several searches occur for them each month. Short-tail keywords also have very high competition, making it difficult to rank highly for them.
Targeting these keywords means competing against bigger well-established websites with high domain authority and organic rankings. In addition to the intense competition associated with short-tail keywords, they're vague and have a broad search intent. If someone searches for "pizza," you're unsure if they want to find a pizza recipe or directions to the nearest pizza place.
If you're a new website, it's best to stay away from these keywords until you've gained a high domain authority.
2. Long tail keywords
Long tail keywords are the opposite of short tail keywords. They are highly focused terms, made up of three or more words, and target specific audiences. They have low search volume and less competition, meaning fewer searches occur each month, but they're easier to rank for.
Long-tail keywords have a narrower, clearly defined search intent. For example, "play games for children on the web." Newer websites can make their mark on the SERPs and build domain authority by targeting long-tail keywords since they'll compete against fewer websites.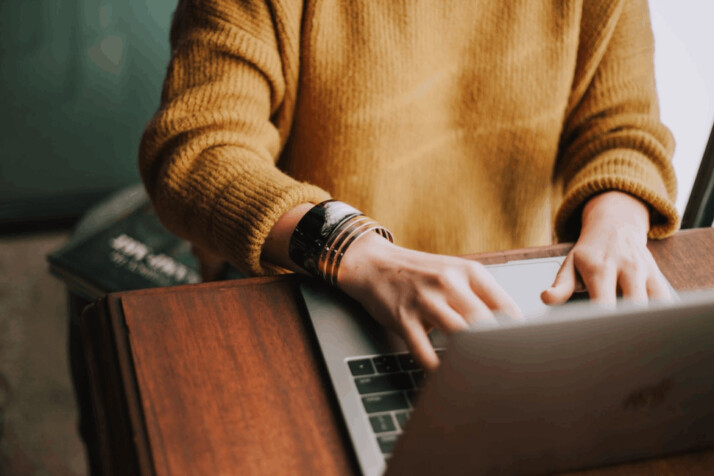 How to Choose SEO Keywords
Discovering the SEO keywords that'll drive traffic and conversions to your site and ultimately bump up your sales can be challenging. Identifying your website's overall theme, i.e., the topic you want to rank for is an excellent place to start.
Here's how to choose high-quality SEO keywords.
1. Use Keyword Research Tools
Keyword research tools help you discover keywords your audience is searching for. They also provide information on each keyword's search volume and competition levels, so you can make informed decisions on which keywords to target.
Some of the best keywords research tools you can use include:
Google Keyword Planner: This tool is the best option if you want to run pay-per-click campaigns with Google Ads. Google Keyword Planner gives you insight into each keyword's search volume and competition levels. It also provides keyword suggestions based on your seed keyword.
AnswerThePublic: AnswerThePublic is ideal for discovering question keywords. Type in a keyword or phrase and see the questions people ask about your searched phrase.
WordStream's Free Keyword Tool: This tool is best for pay-per-click keyword research. When you enter a keyword or URL, you'll get a list of keyword suggestions, including long-tail variations. This is alongside each keyword's search volume, competition, and CPC.
Moz Keyword Explorer: This tool allows you to see keywords' difficulty, monthly volume, and organic click-through rate (CTR). You can also get keyword ideas related to your seed keyword.
2. Focus on long-tail keywords
Optimizing your website for long-tail keyword searches is a great way to build your domain authority and improve your search traffic. Identify long-tail keywords that are relevant to your niche and focus on them. You may target a few short-tail keywords on your homepage and other company-specific pages. But your primary focus should be on the long tail keywords.
Since they're more specific and have lower competition, long-tail keywords give you a better click-through rate. However, ensure that the long-tail keywords you target have a reasonable search volume. If no one searches for your target keywords, you won't get any website visitors.
3. Identify Keywords with High-Volume and Low-Competition
Even though long tail keywords have low competition, you should still check the volume and competition of each when you research. Some long-tail keywords may be challenging to rank for, while others may have very low search volume. You want to identify keywords with high search volume and less ranking difficulty. There's no point optimizing your webpage for a keyword you have no chance of ranking for.
Using SEO Keywords on Your Website
Once you've identified the keywords you want to target, use them on your website. This doesn't mean randomly throwing keywords on your page but properly optimizing each page for a particular topic. This allows search engines to identify the main focus of any given page and provide it for relevant searches.
Use unique keywords in places where search engine algorithms and searchers look for clues on what your content is about. Some of these areas are:
1. URL
Ensure that your URLs are SEO-friendly by using your primary keywords. Your URLs should give Google and your visitors a clue about what your page is about. It should be short and straightforward. Use no more than one or two keywords.
Add target SEO keywords in your meta tags, i.e., your title and heading tags. The page title may be the blog post's headline or the page's name. Heading tags are subheadings that break up different sections of your content. When determining what your site is about, search engines give special weight to words in header tags. So make sure your page has correctly formatted headings and subheadings (H1, H2, etc.).
Use relevant keywords in your heading tags to give readers clues about where to find specific information. Avoid clickbaits, as they irritate your audience and erode their trust.
3. Meta Description
The meta description helps search engines determine how relevant your content is to search queries. It should be concise and clearly depict your page's content. It should also give the reader a glimpse of what your page contains. Use relevant keywords for the meta description to increase click-through rates.
4. Content
Quality content ranks better and keeps a user on your page much longer. Use your primary keyword naturally and a few times. Avoid keyword stuffing that is, using keywords in irrelevant places. It prevents your website from showing up in search engine results.
Use the primary keyword in the first few sentences or within the first paragraph of your content. Then, use the keyword and variations of it a few times within your content.
5. Images
Add your keywords to your image's filename and alt text only if the keyword is relevant to the image. Your alt text should typically describe the image, so avoid forcing your keyword into it if it doesn't make sense. This can harm your SEO efforts, resulting in less traffic and lower search rankings.
6. Link Anchor Text
Links are an essential SEO ranking factor, so you must optimize them for SEO. The link is the clickable text within your content that directs users to another webpage. Vary the anchor text of your links, as using the exact text for every link is a ranking red flag for Google. Also, ensure that the links added to your content still work.
Conclusions
It can be a bit overwhelming navigating the world of keywords and understanding how they work. This comprehensive guide on keywords for search engine optimization contains everything you need to know about properly using keywords on your website. Remember that keywords are crucial to your SEO success, so it's a good idea to familiarize yourself with them.
Keyword research is an integral part of SEO, as it helps you discover the right keywords to target. Some of the best keyword research tools you can use have been highlighted above. Once you've identified the best keywords to use, optimize your titles and others to maximize your chances of getting discovered by the right people.
Explore All
Keyword Research Guide Articles