Keywords are the foundation of every online marketing campaign. Analyzing the search volume of the keywords your audiences are searching for will help you know the best keywords to target.
You may rank for a target keyword, but if your audience is not visiting your site, you have no chance of converting them. Keywords Search Volume Checker gives you the data and insight you need to determine the popularity of a given keyword.
Search volume refers to the number of search queries for a particular search term within a given timeframe. This vital SEO metric helps you gauge the popularity of keywords and predict the search traffic you may get from ranking for them.
The more people search for a specific phrase, the more traffic potential it has. Keywords with a low search volume could hurt your website's traffic levels. In comparison, keywords with high search volume could be phenomenal for your site.
This guide analyzes some of the best keyword search volume checkers available.
What Is Search Volume?
Keyword search volume is an SEO metric that tells you the average number of times a specific keyword is searched within a given timeframe. An important point to note is that search volume indicates the number of searches for a keyword, not the number of people searching.
A keyword with a monthly search volume of 200 suggests 200 searches for that keyword in a month. And not necessarily that 200 different people performed a search. It could be that 20 people did ten searches each, or 200 different people did one search each.
SEO marketers look at keyword search volume to determine how popular and competitive a keyword is. They use this information to decide what keywords will likely drive more traffic.
What Is a Good Keyword Search Volume?
Targeting keywords with an excessively high search volume will result in competition from big and popular brands. When you focus on very low search volume keywords, you might have few competitors and probably make it to the top spot of Google.
But you'll be competing for terms people are not searching for.
A healthy balance of low-volume, high-volume, and medium-volume keywords ensures that your website gains lots of traffic. For example, you may focus on keywords with a low search volume of 100-1,000 and a medium search volume of 10,000-100,000.
If your website doesn't record thousands of visitors a month, it's inadvisable to target keywords with 100,000 to 1 million search volumes. Consider the following tips when assessing if a keyword is a good choice for you or not.
Not all searches result in clicks. The number of searches for a specific keyword does not equal the number of clicks.
Higher keyword search volume is not equivalent to more traffic.
Keyword search volume varies depending on the industry.
Using keywords with a very high search volume means you might be stuck competing with larger and more popular websites.
Targeting keywords with very low search volume means people may not click through your site.
You can spend more on highly competitive keywords to stay ahead of the competition.
The Best Keywords Search Volume Checkers
Most keyword research tools reveal the search volumes of keywords. Here are some of the best search volume checkers you could use.
1. Google Trends
Google Trends is one of Google's free SEO tools that helps users analyze the search volume of a specific keyword. Enter your keyword into the box on the homepage, and a results page will display on your screen. The tool also shows trending keywords.
The higher the interest (on a 100-point scale), the higher the search volume. You can filter results by location, timeframe, and other options to better understand the search volume. Google Trends is free, but it doesn't give detailed data.
2. Google Keyword Planner
Google Keyword Planner, another free Google SEO tool, helps you analyze keyword search volume in a few minutes. Type a keyword in the "Get Search Volume and Forecast" tool, and you'll be taken to the results page.
You can filter results by location, date, competition, and language to identify the right keywords for your business. Google Keyword Planner provides search volume in a broad range which might not be an accurate measure.
3. SEMrush
SEMrush offers several keyword data, including standard traffic and search volume data. Type in the keyword in the SEMrush search bar to pull the Keyword Overview report.
The Keyword Overview will show you a keyword's monthly search volume in a regional database and the keyword's global volume.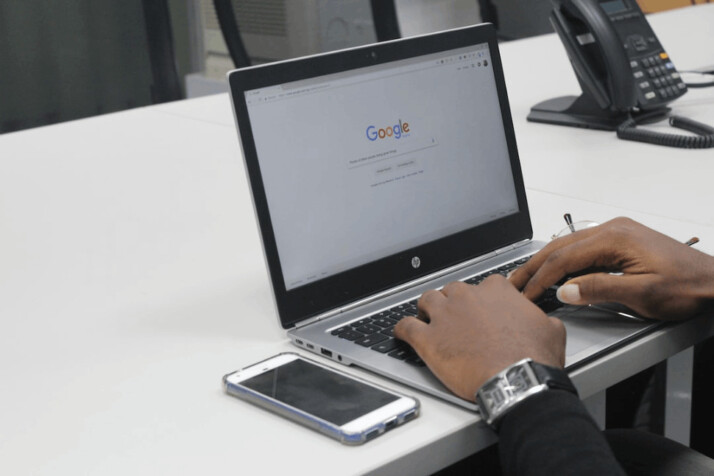 Final Words
Analyzing the search volume for keywords is crucial if you want to make the most out of your SEO efforts. Uncovering the search queries of your audiences isn't enough – you need to identify which queries are worth targeting. You might get on the top of SERPs for a keyword, but if nobody searches for it, it won't drive traffic to your site.
The keywords search volume checker helps you identify which keywords have the greatest potential for increased traffic in terms of search volume. This tool lets you know which keywords to target and which are too competitive to consider.
Discover the search volume checker that suits your needs and leverage it to improve your website traffic.
Explore All
Keyword Research Guide Articles