A negative keyword research tool is a helpful asset in your keyword campaign. Understanding negative keywords and SEO will help you avoid wasting time and money on a keyword campaign that negative keywords could destroy.
The negative keyword research tools included in this article give an overview of how to get started. We also discuss what negative keywords mean, how they work, and their benefits.
What Are Negative Keywords?
A "negative keyword" is a search term that doesn't bring up your ad. Essentially, anyone who types in that particular set of keywords won't see your adverts.
If you sell automobile accessories and don't want to promote "used cars," "used" would be a negative term. Negative keywords help marketers focus their ads on more relevant queries and ensure they're not wasting money on irrelevant clicks. By adding the right negative keywords, it's possible to increase the effectiveness of any paid advertising campaign dramatically.
If you're launching an ad campaign to promote kid-friendly mountaineering equipment, you may target terms like "climbing equipment" or "climbing gear" in your bids. These are incredibly general terms. Your ad will be auctioned if someone searches for "tree climbing gear" or "adult climbing equipment."
However, the customer looking for adult-sized climbing gear isn't thinking about purchasing anything for a younger audience. Uninterested users will either ignore the ad, lowering the CTR, or click on it and exit the site without buying, wasting advertising cash.
How to Set Up Negative Keywords Correctly in Google ADS
Unlike regular keywords, Google doesn't automatically group negative keywords with similar searches.
When adding a negative keyword to a campaign, it is essential to include all possible forms of the word. This includes misspellings, synonyms, and other variations. When we say "mountain," for instance, we mean mountains, mountians, mountaine, mountin, etc.
The implementation of negative keywords in display and video advertising differs from that of search. Your ad may still appear in irrelevant contexts in prohibited terms if you run a display or video campaign.
So, remember to establish site category options and content exclusions to enable the exclusion of keywords for display and video campaigns.
Types of Negative Keywords in Google Ads
There are different types of negative keywords in Google Ads. Here are detailed explanations for each type of negative keyword.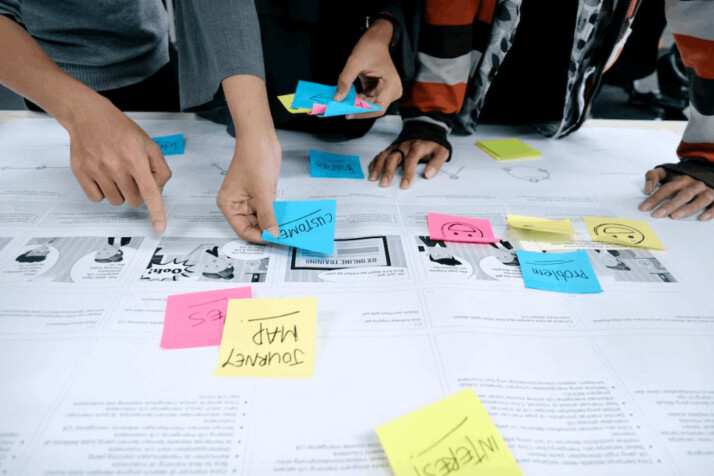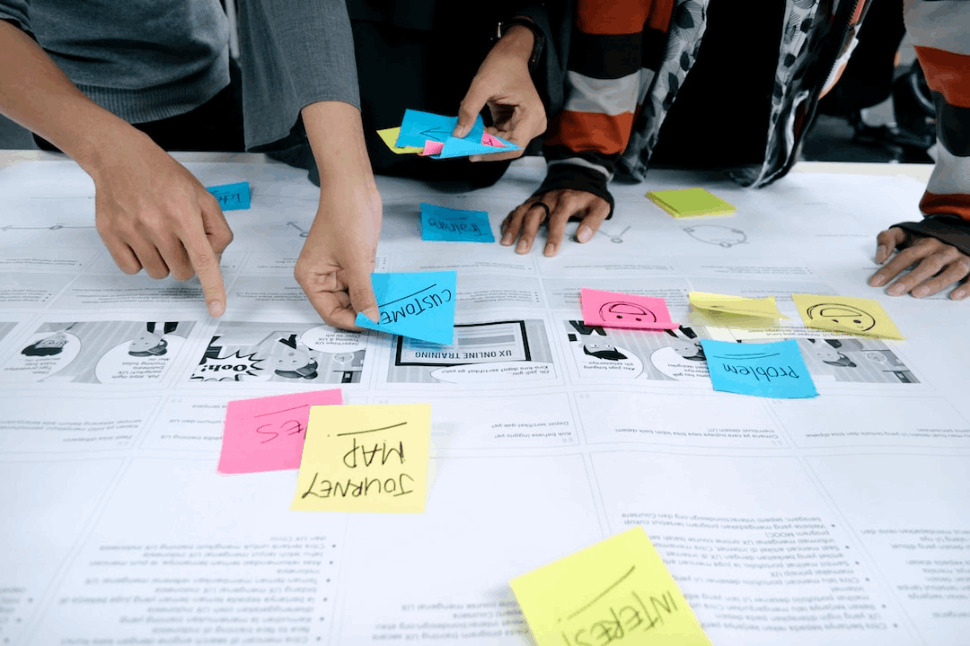 Negative Broad Match
A negative broad match phrase prevents your ad from appearing when someone searches for the exact phrase or similar phrases. This helps you control which search terms trigger your ads so that you can focus on more relevant and profitable keywords.
If you have a negative broad match phrase "sneakers -Nike," your ad won't appear when someone searches for "Nike sneakers." It won't also appear for any version of that phrase. However, it will still appear when someone searches for "sneakers" without mentioning Nike.
Negative Phrase Match
With a negative phrase match term, you can prohibit your ad from appearing in results for queries that include your specified phrase.
A negative phrase match in Google Ads prevents your ad from appearing when someone searches for the exact phrase or similar phrases. Even if other words are used in the search, the ad will not appear as long as all keywords are used.
This helps you control which search terms trigger your ads so that you can focus on more relevant and profitable keywords.
Negative Exact Match
A negative exact match phrase in Google Ads prevents your ad from appearing when someone searches for the exact phrase you specify. If someone types in the same term, your ad will not appear.
4 Best Negative Keyword Research Tools for Google Ads
So now we know better than to cynically try to steal the names of our rivals' companies at auction. Let's take this a step further and add any term that even remotely relates to our competitors as a wrong keyword. So, where should we look for data on competing businesses?
Microsoft and Google Search Term Reports
One frequent method is to examine Google search results to identify potential negative phrases. This is an excellent habit to get into and should be done regularly. In the first few days after launching advertising campaigns, learn to review the search terms report daily and then every week after that.
Microsoft Ads' search terms report is worth perusing in addition to Google's because it often reveals a far more significant number of non-relevant phrases.
Both ad platforms provide search term data, but you may pre-generate a negative keyword list for all your competitors.
Google Ads Keyword Planner
The Google Ads Keyword Planner was a public resource that helped advertisers find profitable bidding terms for their ad campaigns. Use the keyword planner when launching new campaigns; it helps identify potential problem terms.
The tool works wonderfully for identifying unwanted keyword bids. Search queries that Google considers semantically related to your target keywords but are utterly unrelated will squander your advertising money.
Ubersuggest
To uncover unfavorable search terms associated with your topic, you can use Neil Patel's free Ubersuggest tool. Using Ubersuggest, deciding which search terms to leave out of your ads is a breeze. Don't click on those adverts; it'll use up all your marketing dollars.
Reference USA
If your library subscribes to Reference USA, you can use that resource to learn more about your competitors. Depending on your location in the United States, you may be able to access this resource for no cost.
The Benefits of Using Negative Keywords
Consistently poor click-through rates (CTRs) tell Google that your ad isn't relevant to your target demographic, which could lower your position on SERP. This means that being shown in the paid search results will cost you more money.
A combination of negative keywords will enable the following:
Increased click-through rate by decreasing the number of times your ad is shown to those who aren't interested.
Ad groups become more directly related to your business without irrelevant keywords.
Low cost-per-click (CPC) since an effective ad will attract more clicks for less money than an ineffective one.
Increased Ad conversion rates by excluding non-converting searches.
Negative keywords and better targeting can save money and boost ROI.
Conclusion
Negative keywords prevent your ads from showing up for irrelevant queries and keep your site relevant for the correct target audience. By using a negative keyword research tool, you can make your ads more appropriate and less expensive.
Explore All
Keyword Research Guide Articles