With the rise of content marketing, it has become crucial for marketers to learn how to conduct keyword research properly. Keyword research is a vital component of content marketing, and it all starts with truly understanding what keywords your audience is searching for. A well-researched and planned keyword strategy helps keep your content relevant, enhancing users' overall experience and improving your website's visibility. This guide's SEO keyword research tips will help you develop a successful content strategy.
Whether you're just starting out with SEO or need extra guidance, keyword research is a crucial step in your content marketing process. It is an ongoing process that can impact your success on search engines. Let's look at some expert SEO keyword research tips that will help boost your content marketing strategy.
What Are Keywords?
Keywords are the words or phrases people type into search engines to find what they're looking for, whether a specific product, service, or information. For example, a user looking for luxury wristwatch brands will use search terms that include the phrase "luxury wristwatch."
For SEO purposes, keywords are words or phrases related to your website, products, and services. They help search engines understand what your website is about so that it can better serve users. When an Internet user enters a search query in Google, the algorithm scans webpages for words and phrases that match the user's query. Optimizing your website with keywords your audience is searching for is the easiest way to make your website more visible in search engine results.
What Is SEO Keyword Research?
Keyword research is the process of discovering the search terms your targeted customers type into search engines when they perform a search. It is the practice of determining how people search for your product or service. And then optimizing your website to rank for the keywords they search.
Finding the right keywords will allow you to get maximum results for your marketing campaign while maintaining excellent search engine rankings and organic traffic. By brainstorming and leveraging keyword research tools, you'll be able to compile a list of relevant keywords.
Why Is Keyword Research Important?
Keyword research gives you insight into what and how people, especially your targeted audience, conduct searches on search engines. This information can help you create better content that satisfies your audience's search queries.
Keyword research is a great way to understand what kind of content resonates with your customers and what keywords are most relevant to them. This can help ensure that your marketing efforts are focused on content people are actually looking for. You don't want to waste time and resources creating content that people don't care about.
Keyword research also helps you gain insight into the keyword search volume and ranking difficulty so that you can choose the most profitable keywords. Keyword research is necessary if you want to increase your search traffic, rank high in organic search results, and drive conversions.
SEO Keyword Research Tips to Boost Your Content Strategy
No matter how great your content marketing strategy is, it will make no impact if it doesn't reach your target audience. Understanding the fundamentals of successful keyword research is crucial before launching your marketing campaign. To make the most of your keyword research, follow these SEO keyword research tips.
1. Know Your Audience
The first step in effective keyword research is identifying your audience and what they are trying to accomplish. You can only choose the right keywords for your website when you understand who you're optimizing for.
Conduct market research to understand your buyer persona, the topics important to your customers, and how they search for information. Then, use that information to build out your keyword research plan. This will help you target keywords that appeal to your audience and meet their needs.
2. Consider Search Intent
Keyword search volume is usually the first metric marketers look at when deciding what keyword to focus on. Targeting a high-search volume keyword that doesn't satisfy your audience's search intent is a waste of time and resources. Understand the search intent behind your audience's query, and then turn your research and data work into a powerful keyword strategy.
Discover what users are looking to find when they search using a keyword. You can check Google's top-ranking results for the keyword you're considering to get an idea of the searchers' intent. The top-ranking results are the most relevant for that keyword. If the content you're planning doesn't answer the search query similarly, you should consider a different keyword.
3. Check Out Your Competitors' Keywords
Observing the keywords your competitors are ranking for can give you a good idea of what keywords your audience is searching for. Keyword research tools like SEMrush and Google Keyword Planner can help you quickly discover what keywords your competitors rank for. This way, you can create high-quality content that better answers the queries your competitors are addressing.
4. Leverage on Google Suggest and SERPs
Since you want to rank on Google, it only makes sense to look for keywords on the website. Google search is a great starting point for finding keywords. Start typing a search query in the Google search box, and see the keyword suggestions it offers. You can follow your seed keyword with letters of the alphabet (from A-Z) and compile all relevant keywords.
Google Search Engine Result Pages (SERPs) is another great source of keywords. Initiate a Google search, and look at the "People Also Ask" section in the middle of the SERPs. You'll see common questions people ask related to your search term. Scroll to the end of the SERPs and check out the "Related Searches" section. Here, you'll find popular keywords people search for related to your searched term.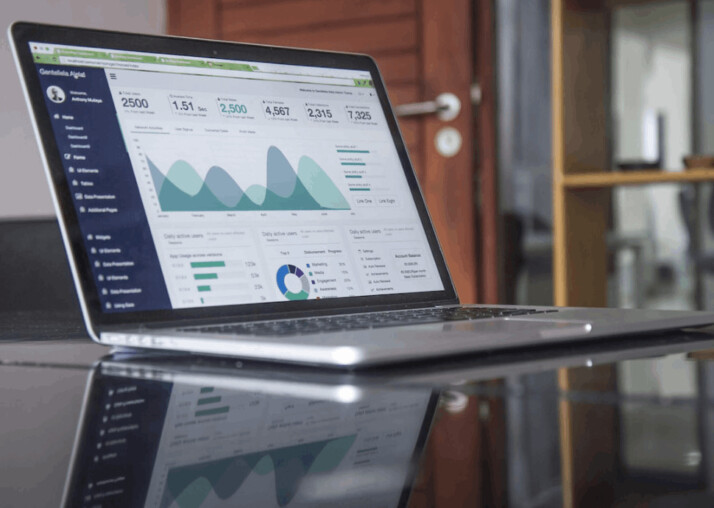 5. Target Keyword Variations
Once you've identified a keyword you want to target on your webpage, search for variations of that keyword. Google prioritizes semantic keywords when ranking web pages. It does this to provide its users with relevant results that satisfy their search intent.
An easy way to improve your search visibility and rankings is to target keyword variations and semantically related keywords in your content. Identify synonyms and keywords closely associated with your primary keyword, and target them on the same webpage. This improves user search experience, presents your website as an expert in topic areas, and helps Google understand and rank your website in SERPs.
6. Find Common Customer Questions
Creating content centered around the questions and concerns of your target customers is a great way to land higher search engine rankings. Identify your audience's most frequently asked questions and develop content that effectively answers these questions. This will drive massive traffic to your website and help search engines identify your website as an expert in the subject area.
You can discover pressing questions about your industry by carrying out customer surveys and interviews. Ask your customers what questions they had when researching brands like yours. Discover their concerns and what they seek to know before making a purchase.
Question forums like AnswerThePublic and Quora are good places to find questions people have about your industry, product, or service. You can type a general keyword relevant to your business and get a list of questions people ask on search engines. Once you've compiled a list of relevant questions, you can use a keyword research tool to check the search volume and competition. This will help you refine your list and narrow it down to the most relevant keywords.
7. Target Niche Keywords
Targeting niche keywords and phrases is a great way to rank higher on search engines, especially if your website is new. Niche keywords target local buyers looking for nearby businesses. They're less competitive than general keywords and can help you generate more leads and build trust faster in search engines.
Think about the search terms your ideal customer might type into Google to find nearby businesses like yours. Begin with a short-tail keyword, then include specific terms like gender and location to create a list of highly specific keywords. If you run a cleaning services business, you may consider adding your location to the keyword. For example, "Cleaning Services in San Jose."
8. Make Use of Negative Keywords
Negative keywords are the words you do not want to target in your PPC campaign. Leveraging negative keywords can significantly impact your SEO strategy. It helps you narrow your audience and reach out to those more likely to convert. If you add "discount" as a negative keyword, your ad won't appear on the search engine for search terms that include the word.
Google Keyword Planner allows you to add negative keywords. Navigate to the tool, select "Keywords and Targeting," and then "Keywords, Negative." Click on "add a negative keyword" and choose the ad group or campaign. Enter the negative keyword in the edit panel. This way, your ads won't appear for search terms that include the words you've identified.
Wrapping Up
Keyword research is the cornerstone of any successful SEO strategy. It is the process of identifying the keywords your audience is searching for and creating content that effectively answers their search query. Without keyword research, you miss out on driving relevant traffic and conversions to your website.
Keyword research can be time-consuming and challenging, but it's worth the effort. By leveraging the SEO keyword research tips in this guide, you can make it a more efficient and profitable process.
Explore All
Keyword Research Guide Articles