Keywords are the backbone of any successful SEO campaign. They are critical for gaining traffic to your website and winning top spots in SERPs.
Keyword research is at the heart of every campaign and SEO marketing plan. It helps you uncover the keywords your audiences are searching for and gives you valuable insight into the keywords to target in your content.
Discovering keywords relevant to your business is essential, but understanding how your competitors are using these keywords is even more critical to success. You can learn which keywords your competitors are ranking highly for by using Social Keyword Research for Competitor Analysis.
Keyword competition analysis helps you determine which keywords your competition ranks for and how you can develop better content to outrank them. Keywords for which you conduct competitor research should be relevant to your company and related to the kind of content you produce.
A competitor keyword analysis is vital if you want to outrank your competitors on search engines. This guide discusses competitor keyword analysis and how to perform competitor analysis.
What Is Competitor Keyword Analysis?
Competitor Keyword Analysis is the process of discovering the keywords your competitors rank highly for on search engines.
Using that information to build content that will outrank them in search results. It involves assessing your competitors' strategies and keywords so that you can create content that gives you an edge over them.
Competitor analysis lets you figure out how hard it will be to outrank a competitor that is doing better than you in the SERPs. With competitor keyword analysis, you examine the strengths and drawbacks of high-performing pages and recognize opportunities to improve your search rankings.
The goal of competitor keyword analysis is to identify how you can improve the quality of your content to outrank your competitors. It shows you what phrases your competitors are dominating, which ones they're missing, and where your most valuable keywords lie.
Why Competitor Keyword Analysis Matters
Knowing your competitor's performance is the key to a successful marketing campaign. The more you know about your competitors' strategies, the easier it'll be to devise a strategy that will outperform them.
Some of the benefits of competitor keyword analysis are:
1. Improved SEO Rankings
Evaluating your competitors' SEO strategies and the keywords they highly rank for can give you insight into ways to improve your strategy. And ultimately, outrank your competitors.
With keyword analysis, you can analyze what the top-performing pages do and don't do well, which might help you rank higher. Keyword analysis can give you a comprehensive view of changes to make to your SEO strategy for better rankings in SERPs.
2. New Opportunities
With competitor keyword analysis, you can uncover lapses in your competitors' strategies and leverage them to improve your search engine rankings. You might discover popular keywords that your competitors have not yet tapped into.
Targeting these keywords can mean increased revenue and a competitive advantage for your business over your competitors.
3. Discover Keywords to Target
Competitor keyword analysis gives you an idea of what keywords to target. If your competitors place a high bid for a specific keyword in ads, it indicates that the keyword is valuable to your niche. These keywords can help you compete effectively with your competitors, attract more traffic, and increase conversions.
How to Perform Social Keyword Research for Competitor Analysis
1. Identify Your Competitors
Identifying your competitors is the first step toward conducting a meaningful competitor keyword analysis. Your competitors may change from time to time, so paying attention to new rivals is vital to stay focused and informed.
Your aim should be to find the most relevant competitors in your industry to save time and money while growing your business. The ideal competitors to focus on are your direct competitors – companies that offer the same products or services as you.
2. Use a Keyword Tool to Uncover the Keywords Your Competitors Rank For.
Keyword tools can help you discover the keywords your competitors rank highly for. Enter a domain or URL in any tool, and you'll get a list of the keywords your competitors rank for. You can also choose to explore organic or paid keywords.
When you know these keywords, you can incorporate them into your campaigns and on-page optimization to improve your SEO rankings.
3. Analyze the Keywords.
Once you know the keywords your competitors are ranking for; you'll want to analyze them. This analysis will help you identify their value and conversion potential in search engines to select the best ones to target. Some SEO metrics to check for include:
– Search Volume
Search volume indicates the number of searches for a specific keyword in a search engine, measured as an average number per month. Keywords with high search volume result in more traffic to websites.
– Keyword Difficulty
Keyword difficulty measures how competitive a keyword is and how tough it is to rank for that keyword. High search volume keywords are typically more competitive and difficult to rank for. Your site is more likely to rank for difficult keywords if it is well-established and popular.
Ranking for highly competitive keywords can be pretty challenging – it requires more SEO expertise and funding. A good strategy is to discover keywords with a relatively high search volume than their keyword difficulty.
New websites and small businesses should target keywords with moderate difficulty for the best chance of hitting the top spot of SERPs. After successfully ranking for moderate-difficulty keywords, you can start targeting keywords with much higher difficulty.
– Relevance
Your competitors might be ranking for a particular keyword irrelevant to your business, which is why you need to consider relevance. Before you settle on a keyword, identify the search intent and ensure that it is relevant to your business.
4. Use a Keyword Tool to Pinpoint Keyword Gaps.
The Keyword Gap Feature in most keyword tools is useful for competitor keyword analysis. This feature displays keywords that your competitors are ranking for, but you're not ranking for.
Enter your domain and those of your top competitors. The tool will compare your keywords with theirs and show gaps in your targeting.
5. Analyze the SERPs.
Once you have a list of keywords to target, you need to search those keywords and analyze the SERPs.
Check out the top-ranking pages and analyze the strengths and lapses, so you can figure out what to do better to outrank them. Adequate knowledge of SEO is required when evaluating these pages. You may ask yourself questions like.
Does the page satisfy search intent?
How quickly does it load?
Is the page easy to navigate?
Is the page appealing and attractive?
Competitor Keyword Analysis Tools
Keyword research tools make competitor keyword analysis easier and help you get more detailed information. Here are some of the best keyword research tools.
1. Ahrefs Keywords Explorer
The Ahrefs Keywords Explorer is an SEO tool with many valuable competitor keyword analysis and marketing features. The tool allows you to search competitors' sites for a list of keywords they rank for. You can also compare your keywords to that of your competitors.
2. SEMrush Keyword Research
SEMrush keyword research tools help you discover which keywords your competitors rank for. The Keyword Gap feature lets you compare keywords on your site with your competitors to spot keyword gaps.
3. Moz
Moz offers valuable tools for analyzing competitors' keywords. Its Domain SEO Analysis Tool displays websites that focus on the same keywords as you. Its Keyword Explorer feature compares your keyword rankings to that of your competitors.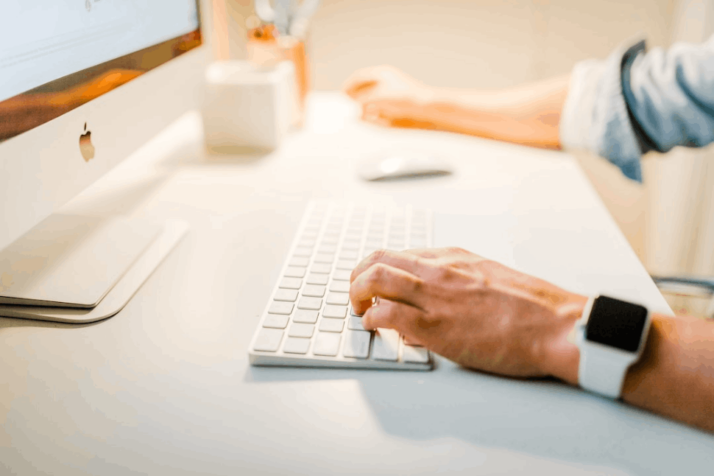 Conclusion
Social keyword research for competitor analysis helps you uncover the keywords your competitors rank highly for on search engines. This information allows you to plan a better strategy and outperform your competitors.
Competitor keyword analysis helps you discover lapses in your competitors' approach, so you can leverage them to improve your search engine rankings. It also allows you to identify high-value keywords to target in your paid and organic strategies.
Without competitor keyword analysis, you'll compete with your competitors based on assumptions. Keyword research tools have made competitor keyword analysis easier. Identify the tool that suits your needs from the list above, and work with them to improve your search rankings.
Explore All
Keyword Research Guide Articles