Keywords are the foundation for any successful content marketing and SEO strategy.
A solid understanding of your key audiences and the terms they're searching for is crucial to the success of your marketing campaign. But how do you find out what your audience is searching for?
You can quickly and easily uncover your audience's questions and frustrations by leveraging the power of keyword research tools. Using Adwords for Keyword Research is a great way to discover the keywords to target in your advertising campaigns.
Mastering the art of keyword research is key to your SEO success. When done right, it can boost your search engine rankings, increase traffic, and get your content in front of the right eye. If you're new to SEO, you might wonder what keyword research is and why it's crucial.
In this guide, we'll explain keyword research, analyze its importance, and explain the process of using Adwords for keyword research.
What Is Keyword Research?
Keyword research is the process of discovering valuable search terms your audience type into search engines to find businesses like yours. The overarching goal of keyword research is to find out what your audience is searching for. And focus on them to improve your search engine rankings.
If you sell home decor items, keyword research will inform you about the search queries your audiences type into Google to find such products. Leveraging these keywords in your content will help you dominate your niche and get more traffic, sales, and conversions.
Keyword research gives you specific search data to help you answer questions like:
What are my potential audiences searching for?
How many of these people are searching for it?
In what format do they want the information?
Why Is Keyword Research Important?
Your website traffic will be sparse if you publish random content that no one is probably searching for! Tailoring your content to answer the query of your audiences will display your site as authoritative to search engines. Google rewards websites that answer the questions its visitors ask with higher rankings. You need to discover the keywords your audiences are searching for and create content that matches their search intent. This is why keyword research is important.
Keyword research tells you whether or not there's a search demand for the keywords you're targeting. It helps you find relevant SEO-friendly topics and terms that will help your website rank higher on search engines.
When conducting an online campaign, keyword research will help you know what keywords to target. By selecting the appropriate keywords and adjusting your ad copy accordingly, you will record an outstanding performance in terms of traffic. In many cases, this also means a better conversion rate.
How to Do Keyword Research
1. Identify "seed" Keywords
The first step to keyword research is identifying your seed keywords. Seed keywords are foundation keywords for SEO. They're keywords you want to be known for and want your website to rank for. They define your niche, products, services, or the key topic your website addresses.
Seed keywords help you find other keywords you can optimize your website for. After identifying your seed keywords, you can build them with modifiers to generate long-tail keywords. Keyword research tools also require seed keywords to create a list of keyword ideas.
2. See What Keywords Your Competitors Rank For
Discovering the keywords your competitors rank for is an easy way to find out what your audiences are searching for. To discover these keywords, you need to identify your competitors.
Search for one of your seed keywords and see the websites that appear on the first page of SERPs. When you locate your competitor's website, check the keywords they're targeting. After repeating this process with a few of your top competitors, you should get a list of relevant keywords.
3. Use Keyword Research Tools
While competitors are a great source of keyword ideas, there might be some target keywords they haven't covered yet. Identifying these keywords and publishing content on them is a great way to boost the value of your website.
Keyword research tools let you in on the search queries your audiences have. Enter your seed keyword into a keyword research tool like Google Keyword Planner, and you'll get a list of related search queries.
The best keyword research tools do more than just pull up search terms — they use SEO metrics to determine ranking possibilities for each keyword. Metrics like search volume, traffic potential, keyword difficulty, and cost-per-click (CPC) can help you identify the best keywords to target.
Using Adwords for Keyword Research
Google Adwords, now known as Google Ads, is an online advertising platform developed by Google. This is where advertisers bid to display product listings, service offerings, and others to web users.
Google Keyword Planner (formerly known as Google Keyword Tool) is Google's free keyword research tool and a part of the Google Ads Suite.
Google's keyword planner was designed to help businesses and marketers find the right keywords to target with online advertising. The tool allows users to discover what their audiences are searching for.
Using Adwords for Keyword Research requires the following steps.
1. Access Google Keyword Planner
You need to set up a Google Adwords account to access Google Keyword Planner. Setting up an account is pretty easy and can be done in two ways.
(a) Setting up a Google Adwords Campaign
Google requires that you set up a Google Adwords campaign to get started. Visit: ads.google.com and click on "Start Now" in the top right corner of the page. Follow the prompts, and enter the required information about you and your business.
After setting up your Adwords account, log in. Click on "tools and settings" at the top of the page and then choose "Keyword Planner." Once Keyword Planner fully loads, you'll see the "Discover New Keywords" and "Get search volume and forecasts" tools.
(b) Without Setting up a Google Adwords Campaign
You can still use the Google Keyword Planner without setting up a Google Adwords campaign.
Visit: ads.google.com and click on "Start Now" in the top right corner of the page. On the page displayed, click on "Switch to Expert Mode." A New Campaign page will be displayed on the next screen. At the bottom left side of the page, select "create an account without a campaign" and click continue. On the next page, click the "Submit" button.
All done; hit the "Explore your account" button on the next page. Click on "tools and setting" at the top of the page and then choose "Keyword Planner." You'll see two different tools "Discover New Keywords" and "Get search volume and forecasts."
2. Choose Your Tool
There are two main tools in the Google Keyword Planner; the "Discover New Keywords" and "Get Search Volume and Forecasts" tools.
– Discover New Keywords
This tool helps you get keyword ideas related to your business, product, or service. The value you get from this tool depends on the information you enter, so ensure you get the details right. The "Discover New Keywords" tool has two main options.
(a) Start With Keywords
When it comes to SEO-focused keyword research, this option is invaluable. It requires that you enter seed keywords that describe your business. It could be your products or services (for example, "leather shoes" or "perfume oils"). You can enter single words or phrases, whichever best defines your business.
You can also enter multiple terms into the field. Use a comma after each keyword and press "enter." Click "Get Results" once you've filled in the fields, and you'll get a list of keyword suggestions.
For each keyword suggestion, you'll see the following:
Average monthly searches;
Competition;
Top of page bid (low range);
Top of page bid (high range)
(b) Start With a Website
This option is designed for Adwords advertisers. But you can find a few solid keywords here using your site's homepage or an article. Enter your website's URL and click "Get Results." You'll be shown the Keyword Results Page.
– Get Search Volume and Forecasts
This option is helpful if you have a list of keywords. And want to check their search volume, other historical metrics, and forecasts for how they might perform in the future. Type in, or paste a list of keywords into the field, one word or phrase per line, separated by commas. You can also upload a file containing your keywords. Once done, click on "Get Started."
A page will display data on the keywords you entered, with the same metrics displayed when you use the "Find new keywords" tool. Click on "Forecast" on the page. You'll see how many clicks and impressions to expect if you decide to run ads for your chosen keywords over the next 30 days. The result will also display the estimated costs for the ad, CTR, and average CPC.
3. Filter and Sort Results
Next, filter the list of keywords you got from using the "Discover New Keywords" tool to narrow down the list. At the top of the Keywords Results Page, you'll see four targeting options: Location, Language, Search Networks, and Date Range.
Location: Select the country or countries you want to market to.
Language: Choose the language you want to read the keywords in.
Search networks: Select the search engine you want to advertise on. There are two options "Google" and "Google and search partners." Search partners include other search engines and Google properties.
Date range: Choose the date range for which you want to see information about the keyword. The default setting is "12 months."
Another important feature of the Keywords Results Page is the "Add Filter." It gives you several filtering options that help you narrow your results. Using these filters, you can adjust the competition for the keywords, ad impression share, and other metrics to suit your needs.
4. Analyze the Keywords Using Metrics
Once you've narrowed down the results to keywords ideal for your business, you can analyze the keyword ideas based on metrics. Some of the most relevant metrics on Adwords are:
Keyword (by relevance): This contains the list of keywords Google considers most relevant to the keyword or URL you typed.
Average monthly searches: This indicates the average number of times users in your selected location have searched for a keyword in a month. The higher the average search volume, the more traffic that keyword can get you. Google Keyword Planner provides a range that is not an accurate search volume indicator.
Competition: Competition in Google Keyword Planner suggests how competitive ad placement for a keyword is. The level of competition (low, medium, or high) is determined by the number of advertisers bidding on each keyword relative to all Google keywords. If a keyword has "high" competition, you may need to bid higher to win better ad positions. A keyword with "low" competition means fewer advertisers are bidding on it. In this case, you might not need to spend much to get clicks for that keywords, depending on the search volume.
Top of Page Bid: This metric indicates a keyword's monetization potential. It is the bid you need to set for your ad to be shown at the top of the first pages of search results. It indicates the CPC bid needed for your ad to appear at the top of SERPs when a search query matches your keyword.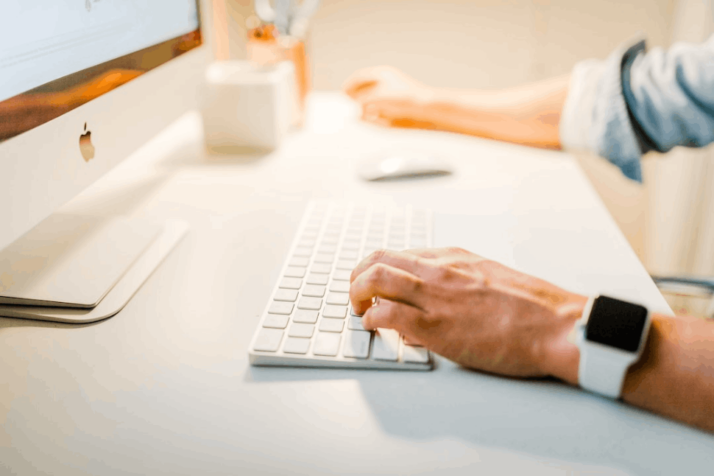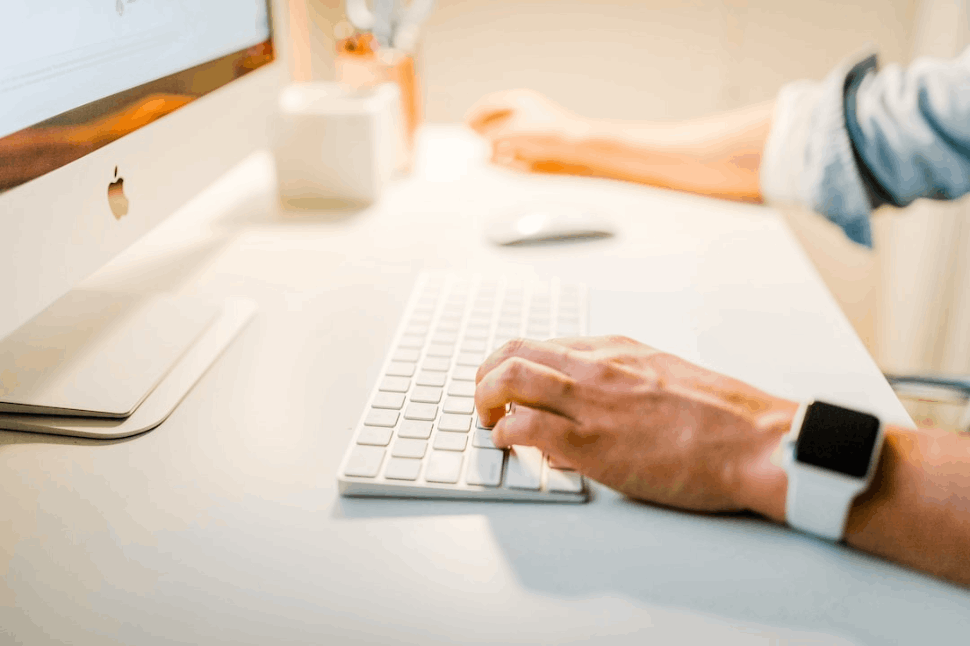 Conclusion
Keyword research is an essential addition to your marketing arsenal. It should be a core element of your content marketing strategy. Without keyword research, your content marketing initiative is likely to suffer. You'll be clueless about the kind of content to develop for your audience, and optimizing your website becomes nearly impossible.
Using Adwords for Keyword Research will help you discover what your audiences are searching for. Adwords will also help you identify which keywords to bid for to achieve the maximum return for your ad spend. By bidding on the right keywords, you increase your traffic, search engine rankings, and conversions.
Explore All
Keyword Research Guide Articles