What is search volume in keyword research? Why should you care about search volumes? Understanding search volume in keyword research is an essential part of success for keyword research.
This is because search volumes are the foundation for the future performance of a keyword.
In the internet world, search volume is essential for determining which keywords will generate sufficient traffic for your website. A keyword with high search volumes has a high potential for attracting visitors.
This article will cover what keyword search volume entails, its importance, key tips, and tools for measurement.
What Is Search Volume in Keyword Research?
Keyword search volume is the number of times a particular keyword or phrase has been searched in an online search engine, such as Google. It gives insight into how popular and relevant that keyword or phrase is to users on the internet.
Keyword search volume estimates how often a given keyword is typed in at a given domain every month. People talking about search volume usually mean Google searches, but it can apply to any search engine.
It's important to remember that search volume represents the overall number of queries for a keyword, not the number of people using it. Thus, a keyword's monthly search volume of 100 may result in 100 distinct users or 10 users, each completing 10 inquiries.
Why Should You Care About Search Volumes?
Search volumes can be a valuable tool for understanding the relevance of specific keywords. By monitoring search volume trends over time, you can assess the changing popularity of different topics and identify new opportunities to reach potential customers.
You may also evaluate your SEO and content marketing efforts by comparing website traffic to keyword search volumes. With this information, you can adjust your strategy accordingly to ensure maximum return on investment.
What Makes a Good Search Volume?
The short answer is that you need between 100 to 1,000 searches per month to break even. Corporations with substantial marketing budgets may more likely invest in expensive keywords to stay ahead of the competition.
To achieve a fair balance between low-volume and medium-volume keywords, it's important to consider search volume. With a narrower emphasis, you can outrank similarly competitive sites on search engine results pages (SERPs).
You can focus on phrases or keywords with a low search volume, say 100-1,000 monthly searches. Alternatively, you can go for keywords with a moderate number, like 10,000-100,000. Also important are industry- and keyword-specific competition statistics.
Targeting keywords with over 100,000 monthly searches may not be worthwhile unless your website generates 10,000 or more unique visitors.
Factors to Consider When Exploring Search Volume
Search volume is the number of unique visitors to the site's listing on the search engine expressed per month. It is also a good indication of how hard a search term is to rank for. When navigating search volumes, here are a few factors to remember.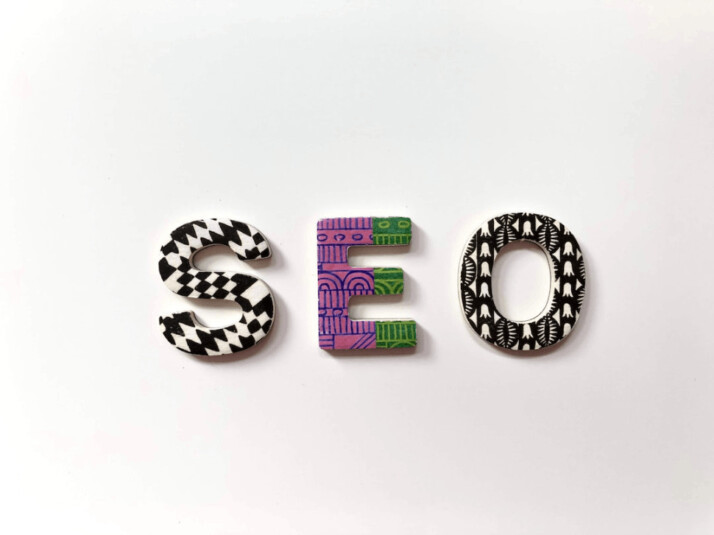 1. Study the Competition
Assuming you have compiled a list of valuable keywords for your marketing strategy, it is time to investigate the options available to your competitors. Examine the high-volume search terms for which they rank and for which they do not. From there, you can determine potential strategies to outperform them and gain an advantage in rankings.
2. Observe the Current Trends
Since keyword searches fluctuate, you should continually look for new trends and how they affect keywords.
A great example would be the term "Bikini." In spring and summer, "bikini" is a popular search term for vacation planning, but as the weather cools, it lowers.
3. If You're Just Starting, Take It Slow
Start with low-volume, low-competition keywords if your site is new or has a low domain authority. This is because it's impossible to rank for highly competitive keywords when a website starts out.
Instead, you can gradually increase your visibility with low-competition, low-volume keywords. Target higher-traffic keywords as your site's credibility grow.
4. Do Not Lose Track of the Location
Local firms, in particular, need to account for regional search volume, which must be considered with other factors such as shifting fashions. Location-specific keywords boost your chances of reaching your target market, and Google's algorithm emphasizes local results.
Tools for Measuring Keyword Search Volume
Finding the ideal keywords to target and enhancing your site's success with those keywords isn't about buying ads and hoping for the best. The importance of and how to measure keyword volumes with tools cannot be overemphasized. Here are our top tools for getting great results;
1. Wordtracker
Wordtracker is an SEO tool developed to discover and analyze relevant keywords. It examines information from organic search results.
It's more likely to provide accurate search traffic and trend indicators because it includes YouTube and Amazon keywords in its findings. With just one seed keyword, Wordtracker can produce up to 10,000 results.
2. SEMrush
When it comes to search engine results page (SERP) rankings and keyword research, SEMrush is a popular choice. From Google and Bing, it has amassed a database of around 17 billion keywords. It's possible to narrow this information down based on criteria like search volume, geographic focus, and 12-month trend analysis.
Using Its Keyword Overview feature, you can see how frequently a keyword has been searched for in your chosen country and worldwide. Keyword Magic can create 14 million unique keywords, variations, inquiries, related keywords, search traffic, trend analysis, and more.
3. Long Tail Pro
Long Tail Pro is a software as a service (SaaS) that finds profitable long-tail keywords with low levels of competition. Questions, phrases, and complete sentences are standard formats for recording these terms. This keyword tool lets you search with up to five seed keywords and access 800–2500 terms, depending on your subscription level.
4. KWFinder
For finding high-traffic keywords with less competition, KWFinder is an excellent resource. This tool lets you track 700 seasonal keywords, their monthly search volumes, and Google trend. You can search either by keyword or domain using this handy tool.
The keyword search feature shows you the exact number of individuals who used your desired term in their inquiries. It also gives a variety of alternative long-tail phrases and their related search volumes. All of its information is taken directly from Google's index.
5. AnswerThePublic
This search tool compiles all of the phrases and questions asked about your seed term from Google's autocompleting suggestions.
Questions, Propositions, Comparisons, Alphabetical Order, and Related Results comprise the five main groups in this search bar. You can view either a graphical representation or the underlying data for each category.
This keyword tool does not produce search volume or trend statistics, which is a drawback. You can get around this by installing an extension like Keywords Everywhere, which provides you with search volume and CPC information.
Conclusion
To know what is search volume in keyword research is to predict marketing results. Keyword research is crucial to determining what keywords in what market are the most likely to convert. For websites and SEO, search volume is a good measure of the keyword's importance and explosiveness.
Explore All
Keyword Research Guide Articles