Paraphrasing presents another's idea (or your own previously published idea) in your own words. It typically summarizes, compares, and contrasts essential details. When paraphrasing, acknowledge the sources by including an APA paraphrase citation.
What is a Paraphrase?
A paraphrase is a shorter, less exact version of the original text that restates or summarizes the information or ideas found in it. A paraphrase has the same purpose as the original text but with a different tone or style.
Paraphrasing is one of the ways of avoiding plagiarism. The use of a paraphrase is an indirect way of summarizing a text by briefly restating the key points. It implies replacing a word or phrase in a text with another while retaining the same meaning or original idea.
Paraphrasing is preferable to direct quotes because it conveys information is in your own words and style without changing the text's meaning.
APA Paraphrase Citation
Attribution markings allow us to credit the author of a paraphrase. The American Psychological Association provides a method for adequately citing authors when paraphrasing. This style is the standard way for people in the academic or professional world to credit paraphrased ideas appropriately. It is written in the form of a parenthesized or narrative citation.
For paraphrased information, APA style in-text citation requires you to include the author's last name and Year Of Publication for the source. (e.g., James, 2000). The complete reference for the source should appear in the reference section at the end of the piece.
Examples
Narrative citation. Mary (2011) noted that virtually all HIV infection in children occurs following mother-to-child transmission during antenatal and postnatal periods.
Parenthetical citation: Virtually all HIV infection in children occurs following mother-to-child transmission during antenatal and postnatal periods (Mary, 2011).
Paraphrase Citation with Page Number
It is not compulsory to include a page number in a citation. However, you may include one when it would help readers locate the relevant passage within a long or complex work.
The page number format varies depending on whether the information is on one page or a range of pages. Use the abbreviation 'p' (for one page) and 'pp' (for multiple pages) before listing the page number(s).
Examples
1. Single page number format (p. 45)
Narrative In-text Citation: Stein (2018) studied whether the early onset of Alzheimer's disease affected individuals younger than 30. His findings revealed that individuals as young as 20 were affected by the disease (p. 42).
Parenthetical Citation: Individuals as young as 18 displayed symptoms of Alzheimer's disease (Pierce, 2014, p. 231).
2. Multiple pages format (pp. 30-50)
Narrative In-text citation. Joseph (2002) has observed strategy implementation in most organizations is hindered due to management's inability to establish control parameters (pp. 15-30).
Parenthetical citation: Strategy implementation in most organizations is hindered due to management's inability to establish control parameters. (Joseph, 2002, pp. 15-30).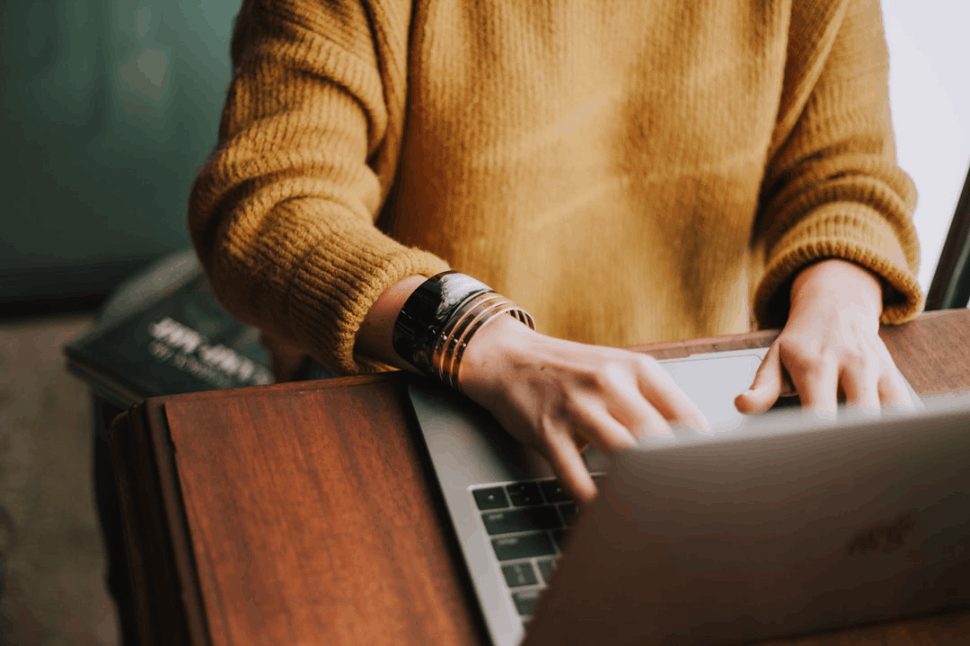 To Wrap Up
When paraphrasing, you must properly cite the source from which you got the information, so your piece doesn't count as plagiarism. The APA paraphrase citation is a standard style for citing sources.
With this guide, you'll learn everything you need to know to put a paraphrase citation on your paper successfully.
Frequently asked questions
How do you cite paraphrasing multiple sentences in APA?
Paraphrasing a key point in more than one sentence within a paragraph should only be done in the first sentence that it is relevant and should not be repeated in subsequent sentences, as long as the source remains clear and unchanged.
How do you in-text cite a paraphrase in APA?
Include a parenthetical citation when paraphrasing and still acknowledge where you came from. Paraphrased information is usually required with the author and date included in APA. In addition, it is recommended (but not required) that you include the page number.
Do you cite when you paraphrase?
Paraphrasing MUST always include citations. Even if you are using your own words, the idea still belongs to someone else. Paraphrasing and plagiarizing someone's work can sometimes be challenging.
How do you in text cite a whole paragraph in APA?
Cite the source in the first sentence when paraphrasing or summarizing one source over several sentences or even a whole paragraph. It is not necessary to quote the work again in this paragraph, provided it is clear that this is the only source being paraphrased.
How do you paraphrase correctly?
Don't just take the original sentence and replace it with synonyms. Instead, try reformulating the sentence (e.g., switching active to passive, or starting from a different point). Combining information from multiple sentences.
Can I paraphrase an in-text citation?
Rather than paraphrasing a work's text, you must mention the author and year of publication in your in-text reference and may omit the page numbers.
Do you use parenthetical citations with paraphrasing APA?
Use both the narrative and parenthetical citations when paraphrasing ideas.
How do you cite the same source multiple times in APA?
Citing a source multiple times in one paragraph would be better than preparing an in-text citation at the beginning of the paragraph and again at the end. If you refer to the author as a pronoun, name, or verb, you can refer to him within the body of the paragraph.
What are two ways a paraphrase can be cited under APA styling?
Paraphrase the original work using either a narrative or parenthetical citation format.
How do you cite paraphrased and summarized material?
Citation marks are used around the author's words to paraphrase, summarize, and quote. Provide signal phrases and a citation in the text to show where the quote came from. In paraphrasing or rephrase a source, you restate the source's ideas in your own words and sentence structure.