Did you have a tough concept that you had a lot of trouble understanding? Paraphrasing helps with that. But it isn't easy to do. So we went out, and we asked students how did your paraphrasing strategy help you? The answers we got were inventive and helpful.
We've listed them below. There's sure to be a suggestion that will help you.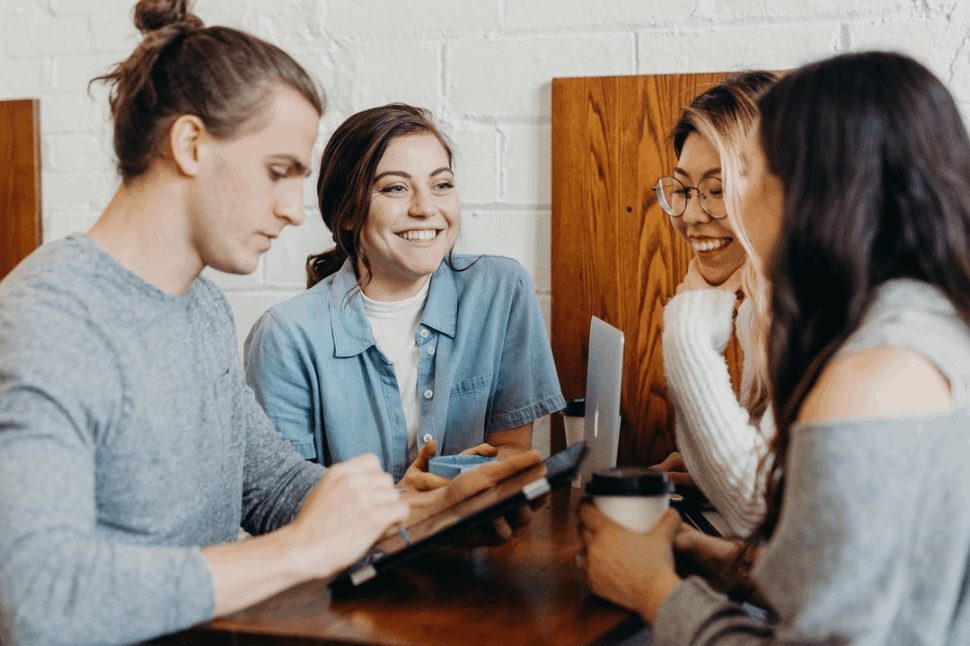 What Is Paraphrasing?
Paraphrasing translates the ideas in a source into your own words. It does this while keeping all details in the original source. Most students use it for relating short segments of a source's ideas, as an alternative to quoting.
The Benefits of Paraphrasing
We went out and asked students to tell us how paraphrasing helped them. The responses we received varied.
How Did Your Paraphrasing Strategy Help You
Mary, 17
Mary revealed that paraphrasing helped her to remember what she studied better and for a longer period of time. It also made it easier to show other people what she learned. When exam time came, she did well.
Mary stated that she didn't have time to write down what she learned and paraphrasing made it possible for her to save time. Mary also pointed out the benefits for taking time to reflect and to learn new things faster. Paraphrasing helped her do that.
Bill, 16
Bill's teacher would penalize him for using too many direct quotations in his essays. When we asked Bill how paraphrasing helped him solve this problem, he explained this to us.
Bill said he used direct quotes because he never took the time to understand the material himself. "It was a lazy method," he told us. By learning to paraphrase, he could put the ideas into his own words.
Elaine, 19
Elaine is on her way to college in a few months. She told us paraphrasing helped her really think about what the original author was saying. This is a skill she believes she will use a lot of at university.
She says paraphrasing also helped her improve her vocabulary. "This was because I had to learn synonyms for the words in the passage I was paraphrasing," she said.
Tom, 14
Tom told us that learning to paraphrase helped him to become a better writer. He told us, because he was forced to express himself in his own words, his writing style had to become equal to the task. When we asked Tom how did your paraphrasing strategy help you, Tom told us he learned to do citations properly as well.
How to Effectively Paraphrase
Of course, they were kind enough to share with us the paraphrasing techniques that brought them such results. We share them here with you now.
Identify the statements or major ideas in the original.
Keep the logical connections between ideas, while modifying their order.
Make sure you use synonyms in place of the original word. The language you used to paraphrase should also align with your audience.
Mix and match styles and sentences where necessary.
Remember that the paraphrase must be compared to the original to ensure that it is adequate and has remained the same.
In accordance with your rhetorical purpose, incorporate the paraphrase into your essay. Also, don't forget to cite your paraphrase.
Frequently asked questions
What is the easiest way to paraphrase?
Don't just take the original sentence and replace some words with synonyms in order to paraphrase effectively. Reform the sentence (e.g., change the active to passive position, or start at a different point) Combining information from multiple sentences into one.
How can I make my sentence better?
Keep it simple. A long sentence or extremely complex sentences are unlikely to make a sophisticated sentence writer.
Use concrete rhetoric
Employ parallelism
Mind your grammar
Properly punctuate
Practice writing
How do you master paraphrase?
Verify that you understand your text/paragraph.
Make your ideas stick without looking at the original.
Use synonyms or change your sentence's word order.
Take a look at the original to see whether you are conveying the same message.
How do I copy and paste without plagiarizing?
Quotes can help you avoid Copy and Paste plagiarism. You can use block quotations if you need more than four lines in your quote. Block quotations are indented from the main body.
What is the best tool for paraphrasing?
Unlike the legacy phrase templates feature of Ref-n-write you can rephrase sentences individually, while the new paraphrasing tool allows you to rewrite paragraphs with a simple click.
Why is it so hard for me to paraphrase?
Paraphrasing or using more than a few direction quotations interferes with the flow of your own writing. When readers have not read the same source material you have, it is often difficult for them to understand how your paraphrased or quoted ideas fit within your larger discussion.
What is better than QuillBot?
Paraphraserio
Article Rewriter Tool
Rewriter Tools
Grammarly
Project Topics
Paraphrasing Tool
Jasper AI
Spinbot
Can paraphrasing tools be detected?
To avoid plagiarism, paraphrasing tools are programs that take original information and reword or rewrite it without changing its meaning. It is not possible to detect paraphrasing tools because they use synonyms and reorganize the text to the extent that they do not match the original text.
What are the 4 R's of paraphrasing?
Use the attached graphic organizer to help you paraphrase your post with the four R's: Read, Restate, Recheck, and Repair.
Why is paraphrasing so hard?
Paraphrasing is notorious for its ability to express other people's ideas without modifying the words enough. Thus, the students' words in their assessment look very similar to those they have read in the original.
How do you paraphrase like a pro?
Is there a website that will paraphrase for me?
A state-of-the-art AI paraphrasing tool lets millions of people rewrite and enhance anything in their sentences, paragraphs, or articles using QuillBot. Our paraphrasing tool helps you choose the right words for your texts, and you should always use the right ones.
Are paraphrasing tools cheating?
Paraphrasing tools are generally considered cheating since they do not give a credit to the real author and the content is not original. As you are not writing the content yourself, but using a computerized tool or bot to spin it for you, this is cheating.
Is word tune cheating?
How is this plagiarism? Wordtune will not accept content directly from other literature or sites. We built our own AI algorithm so that it can make recommendations on your writing from its completely original words.