Paraphrasing is the process of rewriting or rephrase a sentence without changing its meaning. A paraphrasing tool allows you to do this using an app. There are a number of paraphrasing tool downloads available on the Internet. Some of these work online. Others allow you to download and use at your convenience.
They work by substituting specific words, phrases, sentences, or even whole paragraphs with alternate versions to create quite different versions.
Let's talk about some of these.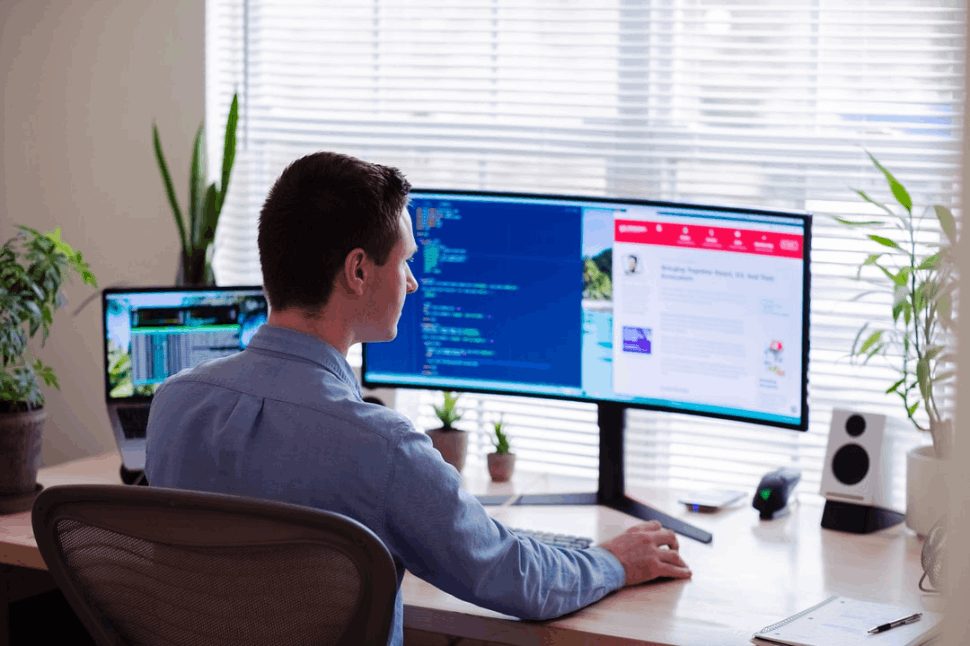 INK
INK helps paraphrase high-ranking competitors' topics to improve chance of ranking on search engines. Here's how it works.
When you enter a keyphrase into the INK Editor, the AI analyzes multiple pages ranking for that specific phrase. Then, it compares your content against these pages to identify possible gaps in your content. 
Then, you can rewrite high-ranking topics to boost topical relevance. 
INK'sparaphrase feature helps you find inspiration and reach a higher content relevance in record time. What's more, you will have unique content that can pass plagiarism tests.
Paraphrase Online
Paraphrase Online is one of the free paraphrasing tools available.
It works with algorithms that allow you to find alternate words and expressions. It will also pick up if you have phrased any of original author's work too closely.
Have your work cut in half. Paraphrase Online converts text but keeps the original meaning.
You use it by going on to the website and clicking the "Paraphrase!" button.
The advantage here is that you can paraphrase whole bodies of texts as opposed to just a few words at a time. Paraphrase Online also allows you to redo the process multiple times if you don't like your original results.
While not strictly speaking a tool download that you can keep on your desktop or mobile phone, it still is useful.
Spinner Chief 6
Spinner Chief 6 is an AI based tool. It uses speech analysis, artificial intelligence and machine learning technology to produce human sounding writing.
It also automatically fixes grammar. So, if you enter an incorrect word, it will make the correction for you.
It works in a manner similar to Google Translate. Spinner Chief draws from a huge Internet database. Because there are more word samples, it is able to come up with text faster than other programs.
It is now available as a paraphrasing tool download. Initially there was only a web based version. There are also free and paid versions.
Coder duck
Coder duck is unique in that you can rewrite content in not just one language, but seven. This is good for people who require a lot of content across different markets.
You can just go onto the site and use the app. You don't have to register or sign up. It's also available for free. It's supported on all browsers.
The site's hosts promise that the content Coder duck produces will be human sounding and upwards of 90 percent to 100 percent plagiarism free.
The 7 languages Coder duck can paraphrase content in include English, Dutch, Indonesian, French, Spanish and German.
Quill bot
Quill bot is one of the more popular paraphrasing tool download apps available. Similar to other paraphrasing tools, Quill bot will take a written piece of text and change it into a completely new one.
The software is available as online paid monthly plan or an annual payment plan. These give you complete access to Quill bot and its features.
At $3.33 per 100 words, Quill bot has one of the cheapest pricing models of all the paraphrasing tools. There's also a free online web based version.
To Wrap Up
Which of the ones you'll choose here will depend on what you're looking for as well as your specific situation.
For example, if you have a huge paper to write, you may want to go with Quill bot because it features a paper organizer. If you want to learn more and not write, you might just go with Coder duck.
Frequently asked questions
What is the best paraphrasing tool for academic writing?
In a recent survey of rewriting tools available to students and academics to reduce plagiarism, Ref-n-write emerged as the best paraphrasing tool for scholarly purposes.
Which is better for paraphrasing QuillBot or Grammarly?
Although Grammarly can rephrase concise words into a new sentence with no errors, Quillbot's paraphrasing feature is faster. Additionally, rephrasing sentences is only possible if Grammarly detects it, but Quillbot allows users to do so in general.
Which is better turnitin or Grammarly?
Our Verdict. Our link program will save you 20% on grammar, spelling, and plagiarism checks with Grammarly – use our link to check everything you need. Despite this, plagiarism checks are primarily used in schools and universities.
Which is better Spinbot or QuillBot?
Grammarly tests have shown QuillBot to be more accurate, perform better, and punctuate than Spinbot.
Can QuillBot be detected?
QuillBot is not detected by Turnitin. This is because Turnitin's algorithms do not detect paraphrasing. The authors find similar grammatical patterns, phrases, and sentence structures. When QuillBot paraphrases content, it makes it appear unique and hard to detect matching text.
Is Grammarly a paraphrasing tool?
An artificial intelligence paraphrasing tool that enables writers to communicate more effectively. Worldwide, a million people believe Grammarly helps keep their texts, social media posts, and documents simple, error-free, and effective.
Can turnitin detect Spinbot?
Spinbot does not appear on Turnitin? Spinbot paraphrases texts so that no plagiarism-checking software, including Turnitin, can detect them. By changing the sentence structure and swapping some keywords with their synonyms, it maintains the context and flow of the text.
What is better than QuillBot?
Spinbot
Rewriter Tools
Project Topics
Paraphraserio
Article Rewriter Tool
Paraphrasing Tool
Grammarly
Jasper AI
Do you have to pay for QuillBot?
Quillbot is an AI-based paraphrasing and summary software for writers, students, and marketers. With Quillbot's free account, features are limited and usage quotas are limited. With a premium plan, $14.99 a month or $79.99 a year is offered.
Which paraphrasing tool is best?
Paraphrase Online
Duplichecker
CleverSpinner
Plagiarism Detector
QuillBot. QuillBot is one of the most popular paraphrasing tools, and there's no denying its effectiveness.
Paraphrasingio
Spin Rewriter
Wordtune
Is Speedwrite better than QuillBot?
I recommend Quillbot as a superior paraphrasing tool, and it is my top recommendation for Speedwrite. Speedwrite has a free plan, but it limits the amount of words you can write at once (150). The free plan is free, however.
Which is better QuillBot or Grammarly?
Quillbot is the lower priced version of Grammarly Premium (at least in comparison to it), but it has fewer features. Quillbot is ideal for repurpose content, academics or writers that are budget-friendly. Also, it's a great way to paraphrase longer texts. Premium Grammarly is more expensive.
What is better than Grammarly?
Ginger
WhiteSmoke
SentenceCheckup
PaperRater
ProWritingAid
Sapling
Reverso
Hemingway App
How accurate is QuillBot?
Quillbot offers a 90% greater accuracy than any other platform in the market. Quillbot is a fantastic grammar and paraphrasing writer who can produce professional writing in seconds. Simply copy or write what you wish to say, then hit the button, and you'll be stunned by your result.
How do you use QuillBot effectively?