As you start with your writing journey, you might find it difficult to paraphrase sentences you wish to incorporate to your content. Luckily, there are apps for paraphrasing that you can use.
Writing requires you to have excellent vocabulary, even if you're just paraphrasing content. Part of the job is learning how to add content inspired from other sources through paraphrasing a sentence or a whole paragraph. It helps you prevent getting the risk of committing plagiarism and adds to your credibility as a writer.
Apps for paraphrasing can take care of your sentence paraphrase tasks in no time. With advanced AI technology, these tools will prove themselves a significant help to your writing. However, you should first understand the benefits of using them and which applications to actually choose.
By reading this article, you will find out all you need to know about apps for paraphrasing.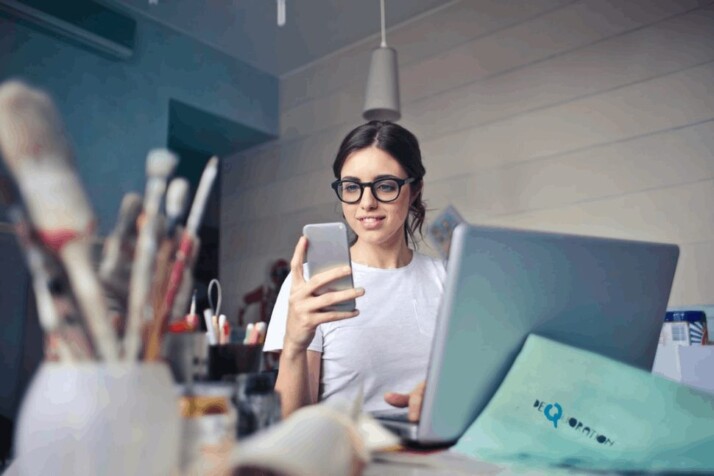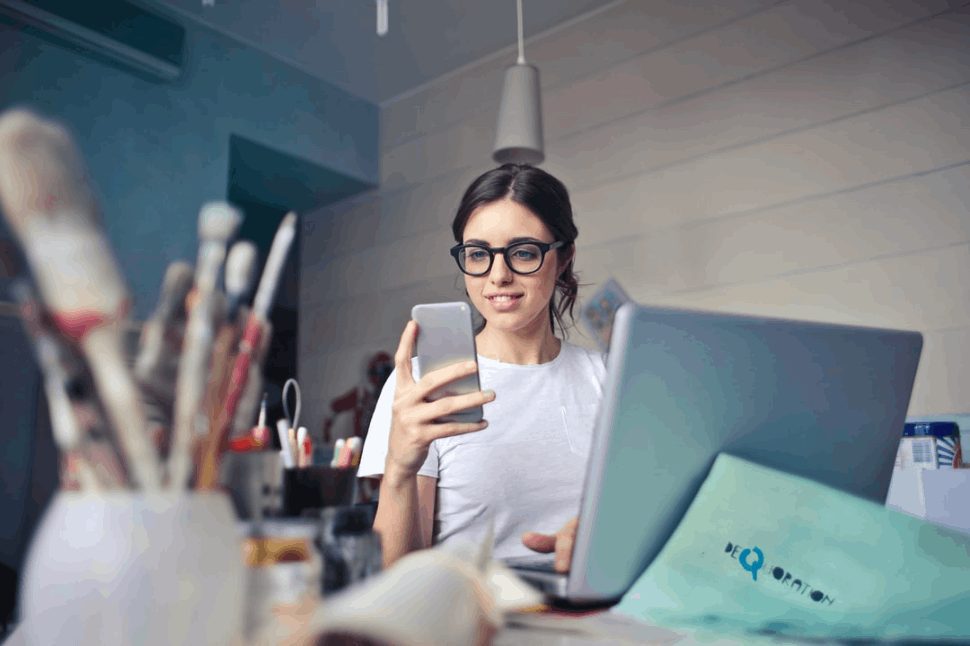 What is Paraphrasing?
As a writer, you might find writing too much content too tedious and exhausting. Paraphrasing can be your last resort when you need more words and ideas in your output. It's a technique most professional writers utilize to prevent fluffy texts from meddling with the structure of your article.
A paraphrased sentence is a sentence that you took from a source which you restructured and reworded to seem as if your own. This act isn't bad at all, since you only write what you understand about the topic you're talking about.
It's as simple as having a reword of a terminology your reference has used to portray your topic. This strategy also helps you prevent committing plagiarism, since paraphrasing also requires you to do some citations if necessary.
When you paraphrase a text, it might take time for you to finish your article. Word by word, you should ensure that you say what you need in basis of the source you're using.
As you write an article, too much text might overwhelm you. Especially when your boss is asking you to write 2000 words of blog while having limited content to use. Paraphrasing can also help you ease that stressful thing to do and save your time.
However, you might still find it stressful to paraphrase sentences by yourself. Well, worry no more, because apps for paraphrasing are here for you.
What are Paraphrasing Apps?
Apps for paraphrasing are tools you can use to help you quicken your paraphrasing process. It helps you not only to prevent plagiarism, but also to paraphrase sentences faster than ever.
For example, you wish to get a text from a relevant article and incorporate it to your content. You may use a paraphrasing tool to do the job, in a flawless manner.
When you paraphrase with a paraphrasing tool, however, you should ensure that it's high quality. There should be no weird AI output that might affect the flow of your text.
Word for word, you should ensure that it still seems written by a human writer.
Still confused why you should use a paraphrasing tool? Check the next section of this article to find out.
What's the Importance of Using Paraphrasing Tool Apps?
Paraphrase Tools use AI Technology
You might have already heard about AI technology through Marvel Movies such as Iron Man. Well, paraphrasing tools use almost the same model as Jarvis that writes like a real human. Paraphrasing tools such as INKForAll use sophisticated AI machinery to make high quality paraphrase.
Why you should trust an app that uses AI? Because artificial intelligence are made by expert computer engineers and information technologists to make the life of mankind easier. That includes a simple writer such as you.
The AI is programmed to paraphrase effectively and check if there's plagiarized content remaining. Imagine using a tool working similarly as a human with you.
Paraphrasing Tools Detect Grammatical Errors
Not only such a tool paraphrase your content, but it also checks for grammatical errors. These mistakes may include spelling, structure, and syntax mistakes that might affect you content's quality.
For example, you're writing an article about intricate texts. Ironically enough, your content has lots of grammatical errors to begin with. When you use a tool such as INKForAll, it will not only paraphrase your text, but also tell you about spelling and punctuation wrongs.
Also, with INKForAll, you can just type your content directly to the application itself. Afterwards, you will see its different features that you can use aside from paraphrasing tool. The latest version even allows you to check if you're using a word too much that might affect your website's SEO ranking.
If you're too concerned about grammar or the use of language in your text, a rewriter can assist you. It will check if you're writing effectively.
One of the best feature of a great rewrite tool are the buttons you can click to see your rewriting options. Once you have access to these features, you can use them to write the best blog post your readers could ever see.
Paraphrasing Tools Look for Plagiarism
Aside from changing your text, the job of apps for paraphrasing include checking for plagiarism. As aforementioned, one of the most frowned upon wrongdoings of a writer is committing the crime of intellectual theft through writing.
Are you a student that wants the best result for your essay submission? Using the plagiarism checker feature of your rewrite tool can help you create a paper with outstanding English. Not only that, you can also search for synonyms for your cited material to prevent plagiarism.
If you want to change a text or style from a feature article you're referring to, INKForAll will work on it for you. Simultaneously, it will also detect if your content has plagiarized text after the paraphrasing process.
Spinning various content from the web might get too hard for you because of the dangers of plagiarism. Lucky for you, a free app such as INKForAll has got you covered. You will find out if your text actually has a number of stolen concepts.
Free paraphrasing apps will help you review your article for plagiarism. The second it detects anything suspicious, it will notify you to input another text or word that's more unique.
Sometimes, you need to leave a short piece of paraphrased text in your content that's similar as the source. The app will ask you to put a quotation mark.
When you spin the content of your chosen article, you need not worry about plagiarizing. Using a rewriter app will help you rewrite it until it's unique enough for you to use.
With free plagiarism check, the artificial intelligence will give you a large array of plagiarism checker work. It aims to ensure that you won't get into trouble dealing with a plagiarism case in the future.
Paraphrasing Apps will Help You Write Original Text
When you try to copy and paste an original text to your work, that's considered plagiarism. Try doing a free paraphrase by apps like INKForAll and experience the benefits of online paraphrase services. You can just easily enter the original text you want to rewrite, and it will be done for you in no time.
For example, you might be a blogger searching for the right content for your article. When you download a rewriter such as INKForAll, you won't have to worry about stealing another blogger's content. It will provide you free paraphrasing services to provide you the experience of the best paraphrasing output you've ever had.
Not only that, it will ensure that your text is unique and without any track of intellectual theft. Also, if you want to change the structure of the whole paragraph, it will do it for you as well. It's easy to use and will work with you effectively all the time.
A free paraphraser you should look for should possess this important feature, so you could have the best result. When you wish to create a new blog, you don't have to take all the job in writing it. You can use a paraphraser as a rewriter of various content from the internet and convert it into original content.
Rewriting isn't bad, as long as it looks original. Also, you should be mindful of the "meaning" of each rewrite to maintain the point you're trying to give your readers. Keep in mind of the fluency as well, as some artificial intelligence rephrase tend to be weird or doesn't make sense at all.
Paraphraser Tools are Flexible
You can also use a paraphrasing software to help find the correct design for your text. It will support you as a user to pick which text structures matter for the message you're attempting to convey to your readers.
INKForAll has a complete package of writing support, whether you're a student or a professional writer. Come the time when you require its help, its features are immediately available to assist you with your essay.
It's also creative, in a way that it's user-friendly. It also helps generate good English word synonyms that might get useful in paraphrasing an idea based from a source.
A free app like INKForAll is not just a content spinner, but a writing assistant as well. It can help a lot of people struggling to make an article or a marketing content.
You can just literally click your way out of your rephrase problems online—for free! Also, you can get the best result as you attempt to rephrase a content from a reference you wish to cite.
The Best Paraphraser Tool
INK helps paraphrase high-ranking competitors' topics to improve chance of ranking on search engines. Here's how it works.
When you enter a keyphrase into the INK Editor, the AI analyzes multiple pages ranking for that specific phrase. Then, it compares your content against these pages to identify possible gaps in your content.
Then, you can rewrite high-ranking topics to boost topical relevance.
INK'sparaphrase feature helps you find inspiration and reach a higher content relevance in record time. What's more, you will have unique content that can pass plagiarism tests.
To Wrap Up
Now that you know the benefits of using a free paraphrasing app such as INKForAll, writing will be much easier for you now. If you want a world-class level paraphrasing for your content to convey what you mean, paraphrasing tools are here for you.
Explore All
Paraphrasing Tool Articles