Writing an essay using the Chicago style? Chicago style is well-known in academic circles because of its use of footnotes instead of in-text citation, as you would do in MLA.
Just as you do with direct quotations, you have to cite paragraphs you have paraphrased. But how do you go around doing that? Is it the same as citing a quote, or is there a different format for paraphrased content?
In this article, we will take an in-depth look at the topic of citing a paraphrase in Chicago style the best we can. Even if you are familiar with the Chicago style, you should stick around — it never hurts to rehash some rules!
What is Paraphrasing?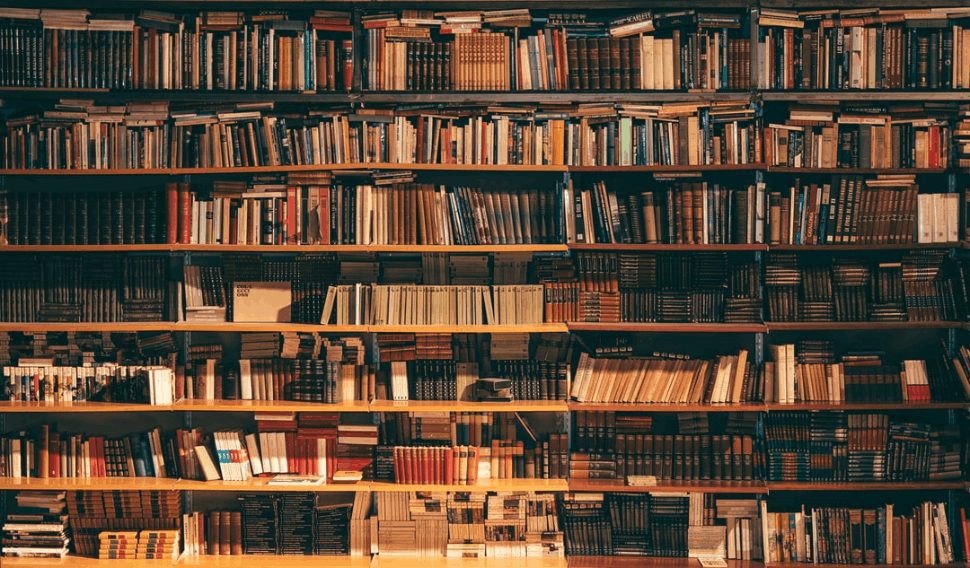 Paraphrasing refers to putting someone else's ideas into your own words. Paraphrasing a source requires changing the original meaning while maintaining the original meaning.
A paraphrase rewrites the original text in its own way. Paraphrases have to use unique words, something you come up with that is different from the original. This is why, unlike when using quotations, paraphrasing doesn't require quotation marks. Because whilst the idea isn't yours, the way you phrase that idea is unique to you.
Paraphrasing is an alternative to quoting — copying and pasting the exact same words from another source. It's usually better to paraphrase instead of the quote in academic writing. You will feel more familiar with the source, read more smoothly, and keep your own voice front and center.
Why Should I Cite When I Am Paraphrasing?
You always need to cite sources, whether you quote or paraphrase them. Whether this is a scholarly article, a website, or some other document, you must always refer to it.
You might be thinking, "why, I wrote this paragraph myself!" And technically, you are right. However, that doesn't mean you came up with the idea yourself. You have to give credit where it's due and avoid plagiarism when paraphrasing, and cite the original article you paraphrased from.
How to Paraphrase Correctly?
As you write a paper or essay, you must describe the results of your research in your own words. The act of copying another author's paper or using an idea from a source without citing the author is called plagiarism.
Paraphrasing can be tricky. It is important not to copy the original author's style or wording. Even when you cited your source, such borrowing could be considered plagiarism. Paraphrases should sound like your work, using vocabulary and sentence structures that your readers would recognize as your work.
When considering the source's main points, make sure you aren't plagiarizing unintentionally. Prepare your paraphrase without looking at the original.
Citing a Paraphrase in Chicago Style
In Chicago style, you can use either footnote or in-text parenthetical citation. Which style you should be using is written by your teacher in your assignment notes.
Unlike MLA, since you are using footnotes, you can have longer, more detailed citations for the source you are using.
Let's look at an example:
The streets of Manchester used to have cobblestones, but recently it was converted to asphalt.
Brown, Gordon, Manchester Times (Manchester, St. George's Press, 2015), 35
You can use also use parenthetical citations if you want. But it will have to be shorter to not disrupt the flow of your sentence:
The streets of Manchester used to have cobblestones, but recently it was converted to asphalt (Brown 2015, 35).
To Wrap Up
Quite simply, paraphrasing means borrowing the main idea of another author's work and re-presenting it in a new context.
Often an author will present a point in such a way that it's not as effective as it could be. As a writer, you'll want to use this opportunity to add your own spin to the original ideas.
To cite a paraphrase means to acknowledge another author's text and give credit for writing it.
Frequently asked questions
How do you cite in Chicago style example?
| In-text citation format | (Author last name year, page number(s)) |
| --- | --- |
| In-text citation example | (Dickstein 2002, 71) |
How do you cite a paraphrase?
Citing an in-text citation after paraphrasing information or ideas from a source is important when you write information or images from.. Include your full in-text citation with the author's name and page number (if it includes one).
Do you need in-text citations for paraphrasing?
If you paraphrase an idea in another work, you only need to include the author and year of publication in your in-text reference and may omit the page numbers.
What is Chicago style format?
Chicago Style Papers are formatted according to the Chicago Manual of Style. The margins will be 1-inch on all sides, double space, justified left text, and indent new paragraphs. Time New Roman 12 pts are also recommended for the Chicago style. font.
How do you cite a whole paragraph in Chicago style?
You just write your paragraph, put your superscripted number or whatever reference method you're using at the end, and provide the usual information you use to draw a conclusion for the paragraph.
What are two tips that should be followed when paraphrasing?
1. Original paraphrases should use your own original vocabulary, phrasing, and sentence structure, not the sentence structure and words of your source. 2. Authentic-paraphrases must reflect the idea, tone, and emphasis of your source.
What paraphrase examples?
Example 1. When she was rude at dinner, I was furious. Paraphrases are examples of rephrases that shorten and simplify while retaining the same meaning.
How do you cite an online paraphrase?
Immediately following your paraphrased paragraph or sentence, include the author's name in parentheses. If there is no author available, as is the case with many websites, cite the article title. If the article title is not included, list the website's name.
Do I have to cite every sentence when paraphrasing?
No. A citation should only appear after the final sentence of the paraphrase. You should include the author of the source in your prose rather than a parenthetical citation if your reader is unclear where your source's idea begins.
Do you use footnotes for paraphrasing?
Paraphrasing. You should use a footnote just as you would with a direct quotation if you summarize or paraphrase the information you have given in your own words. Paraphrased sentences require the same information as direct quotes in their footnotes.
Unknown author If the work does not have an author, cite the source by its title or use the first word or two in the parenthesis. Titles of books and reports are italicized. Articles, chapters, and web pages are taken with quotation marks.
How do you cite a paraphrase in Chicago style?
Accordingly, you must cite the original source when paraphrasing. To assist in locating relevant passages within the source material, page numbers should be given, unless you are referring to the ideas of a whole work (see example below).
How do you paraphrase and give credit?
Provide credit to the author by documenting or citing your sources (terms that indicate you credit your source).
By putting a direct quotation mark in quotation marks and giving the author credit whenever you use a quote, give credit.
Do you need to cite every sentence in Chicago?
That's not necessarily, but if you have cited someone's work, then you have to give an appropriate reference. Citations can be found between text pages, at text beginnings, or at text's end.
When paraphrasing Which of the following is the correct format for an in-text citation?
When you refer to, summarize, paraphrase, or quote a source, include an in-text citation. In your paper, there must be a reference entry that corresponds to every in-text citation. In-text citation styles are based on the author's last name and publication year, for example:.