It might not be easy to see if you have used someone else's words without citing them.
Luckily, there are resources to help you cite information paraphrased from a text source. You'll find Chicago-style references in many kinds of writing, including academic papers and essays, presentations, and blogs.
If you're not aware of how to cite paraphrase in Chicago style, this post can help you.
What Is Chicago Style Citation?
Chicago style citation is a specific way of citing sources. It relies on alphabetizing a list of authors and quoting or paraphrasing the passage found in their work. This style is done by dividing the paragraph into relevant phrases that are then used to cite the source.
Chicago-style source citations have two different variations.
1. Notes and Bibliography
The notes and bibliography style is preferred in content related to humanities subjects, such as history, literature, and arts. In this style, your citations should appear in either footnotes or endnotes. A superscript number is added to the end of the phrase or sentence that the citation refers to after any punctuation.
2 Author-Date.
The author-date style is preferred in the science subjects, primarily social science. In this style, the sources are cited in parentheses within the text. From the author's last name, the year of publication to page number and range are all included in this in-text citation.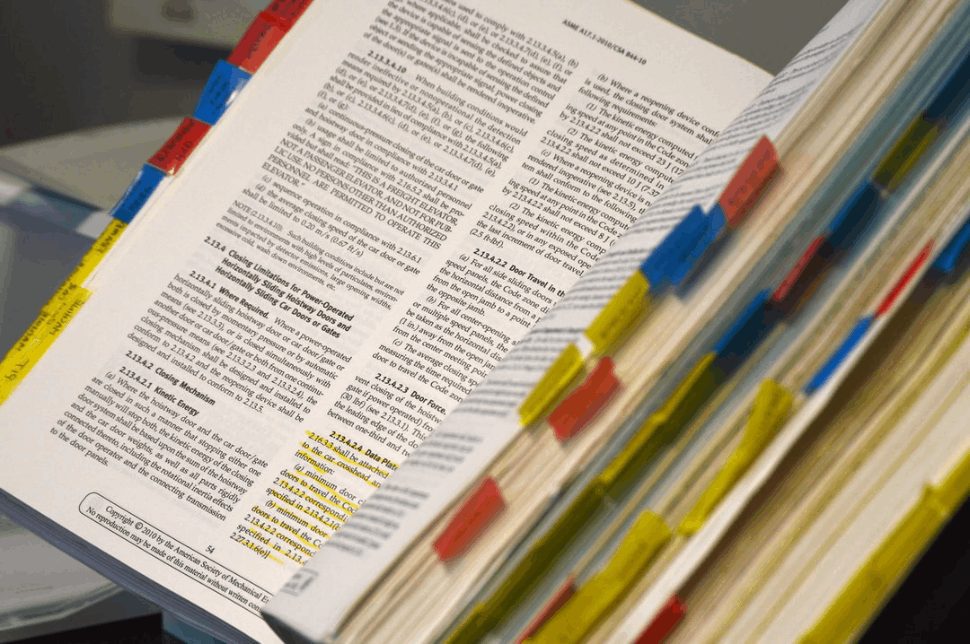 4 Citation Methods in Chicago Style
According to Chicago Style, there are four standard citation methods to refer to a source in the text of an essay, thesis, or assignment. These four citation methods are a direct quotation from another source, paraphrasing material, summarizing a source document, and citing the whole paper.
Direct Quotation
The Chicago referencing method varies for shorter and longer quotes. The differences are mentioned below:
Short Quotes
When using a text from a source shorter than 100 words, use quotation marks to include the content in your paragraph. The citation for the quotation should appear next to the quotation mark in parentheses.
You should also include the page number from where the text was taken in the citation.
Longer Quotes
When using a text from a source that is longer than 100 words, you should start a new paragraph. Furthermore, the text should be written as a single block of text.
In addition, the text should be written in double space and indented one-half inch to the right. The citation with the page number should be placed at the end of the paragraph after the punctuation.
Paraphrasing the Text
Paraphrasing is the process of rewording or rephrasing the source text in your own words.
The primary goal of paraphrasing is to communicate the concepts in your own words for a better flow of writing. And you don't need to incorporate your thoughts or ideas into the text. However, you must still cite the source when paraphrasing.
How to Cite Paraphrase in Chicago Style?
When paraphrasing a text, you should use alternative expressions and synonyms to change the sentence structure. Paraphrasing is a common practice to avoid plagiarism in writing.
Therefore, it's important to know how to cite paraphrase in Chicago style. When paraphrasing, you must include the page number of the original text.
Summarizing a Source Document
Summarizing a text also means writing the ideas in your own words but including only the most important points in the text.
Summaries are far shorter than the original and provide a high-level overview of the underlying material. For summarized text, you also need to cite the sources and include the page numbers.
Citing the Whole Document
It may be important to give a general reference to the entire source document at times. However, this is the least common referencing method in the Chicago style.
To Wrap Up
If you are writing a paper, it is vital to avoid plagiarism by referencing your work throughout your paper. Therefore, you should find a few different ways to document your sources throughout your paper.
Chicago style citations typically fall into one of four methods: direct quotation, paraphrase, long quotes, or summarizing. Many detailed instructions are used to properly cite a source in Chicago style. It can be daunting, but when put into practice, the end result is worth it.
Frequently asked questions
How do you paraphrase in Word?
Is paraphrase online free?
Paraphrase Online is a free paraphrasing tool that you can use to rewrite essays and articles. Synonymization, detection, and exchange of inflectional forms, as well as rewording phrases, expressions, and even whole sentences, are possible with this special algorithm.
What is an example of a paraphrasing?
Giraffes are eating Acacia leaves and hay, which is 75 pounds of food a day. Generally, giraffes can consume up to 75 pounds of Acacia leaves and hay every day. Tuscany should be an essential part of any trip to Italy.
What is the best tool for paraphrasing?
It has been ranked as one of the best paraphrasing tools available today. The legacy phrase templates feature of Ref-n-Writ allows users to rephrase sentences individually, while the new paraphrasing tool allows users the option to transcribe paragraphs with one click.
What is paraphrasing and its purpose?
Paraphrases are used to convey the meaning of the original message and, in doing so, to prove that you understand the passage well enough to refute it. Paraphrases should tell the reader what the author believes is true.
How does a paraphrase look like?
Paraphrases are similar to summary paraphrases because they are rewriting the source in your own words. Paraphrases are similar in that they include both key points and subpoints. Paraphrases can sometimes be as long as the original source (if not longer).
What is the proper definition of paraphrasing?
It is when you take an original idea from an author's work and reword or rephrase it to make it your own.
What are the three types of paraphrasing?
As you recall, Thinking Collaborative teaches three level of paraphrasing: acknowledging, organizing, and abstracting.
Why is paraphrasing important?
It's important to paraphrase the source so that you can write it in your own words. Also, you benefit from using direct quotes, which should only be used occasionally.
What is the best website for paraphrasing?
Wordtune
QuillBot. It's no wonder QuillBot is one of the most popular paraphrasing tools available today.
Spin Rewriter
Duplichecker
CleverSpinner
Plagiarism Detector
Paraphrase Online
Paraphrasingio
What are the 4 R's of paraphrasing?
Use the graphic organizer attached to help you practice paraphrasing by using this strategy. You can review the graphic below explaining the 4 R's: Read, restate, check, and repair.
How do I paraphrase a sentence?
Don't miss the original source.
Include the essential points and key words.
Rewrite the original text in your own words.
Paraphrasing in your own style is important.
Review your paraphrase and make sure that it matches the original text but that it is in your style.
How do you paraphrase for beginners?
Make a list of the key information in your discussion.
Change the order of the ideas and words.
Edit the word/grammatical form if necessary.
Use synonyms if necessary, but do not change any specific terminology.
What are the two types of paraphrasing?
For acknowledgment and clarification, paraphrase. An umbrella term to summarize and organize a person's thinking. Paraphrasing to "shift level of abstraction" – shifting the thinking to a more abstract label. Take the paraphrase to "shift the level of abstraction" and move your thinking down to a more concrete label.