Sample B2B sales letters are a great tool to help businesses close deals and drive revenue.
For business-to-business (B2B) sales teams, having an arsenal of customizable, ready-made templates is essential for success. A well-crafted sales letter can help you craft persuasive messaging that resonates with potential customers.
This blog post will discuss the different elements of sales letters and why they're essential for effective communication. We'll also look at tips and tricks for creating successful sales letters. Finally, we'll provide some resources where you can find sales letter templates to get you started on your next big deal.
Keep reading to learn more about using sales letters to connect with potential customers, close deals, and drive revenue.
What Are Sample B2b Sales Letters?
B2B sales letters are documents for communication between a business and potential customers. They are for presenting an offer or proposal that is important to both parties in the exchange. A well-crafted sales letter aims to persuade the recipient to take action by making a purchase or signing up for services.
Sales letters should simultaneously be professional and persuasive, yet friendly and informative – avoiding jargon or complicated language that could put off potential buyers. In addition, they should be tailored to the customer's specific needs.
Tips and Tricks for Writing Successful B2b Sales Letters
When writing a sales letter, it's important to remember that it should be persuasive and professional without sounding too pushy or aggressive. Here are some approach to help you create effective sales letters:
• Start by Introducing Yourself and Your Company in the First Paragraph.
This will give potential customers an idea of whom they're dealing with.
• Make Sure Your Message Is Concise yet Informative
Avoid using unnecessary language or jargon.
• Showcase the Perks of Working With Your Company
Don't just list features. Explain why these benefits will be helpful and advantageous for potential customers.
• Use Easy-to-Understand Language That Resonates With the Reader.
• Explain How Your Services or Products Differ From Competitors, Emphasizing Unique Features.
• Close the Letter by Restating the Offer Clearly and Concisely.
Make sure to include contact details, so customers can quickly get in touch with you if they want to accept your offer.
How to Increase Your B2B Sales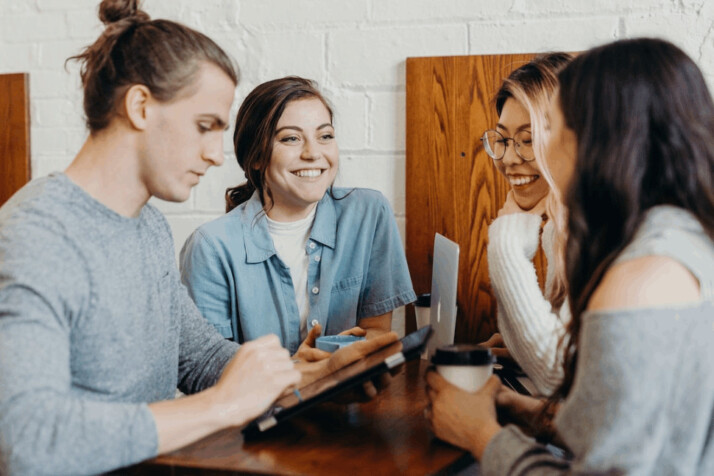 Let's find out how to increase your sales leads as a B2B business.
Get involved in as many conversations as possible.
Ensure you have a specific list of business contacts.
Send cold emails.
Call warmly.
Marketing Automation helps your business grow.
Set up a live chat on your website.
A promotion embedded in your email signature can be updated.
Templates for B2b Sales Letters
There are a lot of templates for use when creating sales letters. Try these to get you started:
Introduction Letter
Introduce yourself and your company in the first paragraph, highlight benefits, and explain how you can help potential customers.
Request for Proposal (RFP) Letter
Make a formal request for information to help you create a compelling proposal.
Partnership Offer Letter
Present an offer to partner with another business or organization. Explain why it's beneficial for both parties.
Follow-up Letter
Follow up on any unanswered questions or unresolved issues after making initial contact.
Quote Negotiation Letter
Ask customers to negotiate a better price or terms for your goods and services.
Thank You Letter
Express appreciation to customers who have purchased from your business.
With these templates and the tips we've discussed in this blog post, you'll be able to create adequate sales letters. These can help you connect with potential customers and close deals.
Final Note
Writing successful sales letters is essential for any business looking to grow and expand. Whether using pre-made templates or creating your own, ensure your letter is professional yet friendly. Ensure that you highlight the unique benefits of working with your company. With these tips in mind, you can craft effective sales letters that help drive revenue and get customers excited to work with you!
Good luck!
Explore All
Sales Letter Articles