Prospecting emails are a great way to reach potential customers and partners. However, ensuring that your emails are well-written and properly targeted is essential. Otherwise, you run the risk of coming across as spammy or unprofessional. And to help you out, we've outlined some key tips and examples of prospecting email for sales.
These will help you ensure that each email you send out is well-received by the recipients. When done right, these emails can help you attract new business and boost sales.
What is Email Prospecting?
Email prospecting involves finding the ideal prospect for your product or service and reaching out to them. It involves a great deal of research to get to know the needs and tastes of your intended audience.
This is a key part of any good sales and marketing strategy. It allows you to connect with potential leads and customers interested in your products or services. Email prospecting can be time-consuming, but it's worth it if you want to grow your business.
Key Tips For an Effective Prospecting Email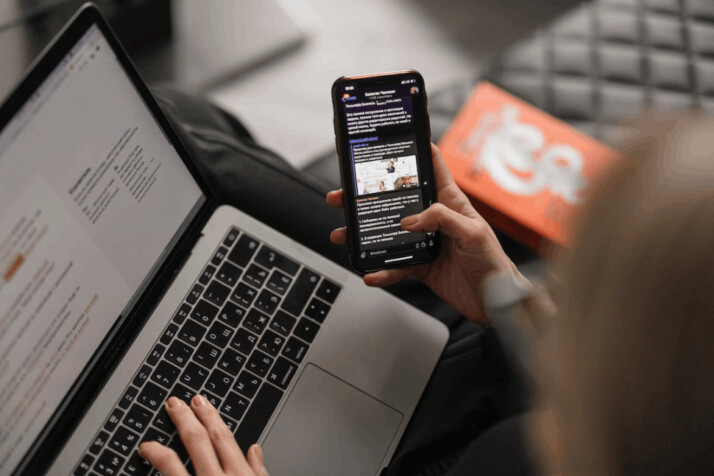 Use a strong email subject line.
A good subject line can make all the difference in getting your email noticed. Your subject line should be friendly, authentic, addressed to the prospect's name, and as concise as possible.
Some great tips for writing your subject line are:
Talk like a real person: If the subject line sounds like spam, it will be treated the same. Avoid using words or phrases that often trigger spam filters, such as "Click here" or "Double your money."
Be conversational: Don't talk like a stranger. You want to use a conversational tone to make your Recipient comfortable responding to your email.
Be on a first-name basis: Personalize your subject line with the prospect's name, company, or both. The natural appeal of our names makes personalized subject lines stand out more than generic ones.
Keep it nice and short: Subject lines that are short and to the point are more popular with email readers. In fact, an email analysis revealed that subjects with no more than four words performed the best.
Write an engaging email body.
Powerful, strategic messages are the key to getting a prospect to read your email and perform your call to action. You want to connect with the prospect in the body of your prospecting email. Make your message relevant to the customer and keep its length manageable.
Personalize your message: A good prospecting email should also cover details about the Recipient's life or career. To illustrate interest, you may mention the prospect's employer or something related to their business. You can also to their alma mater, geographical location, mutual connection, or shared interests.
Tell recipients what's in it for them: Do not focus on how your product or service functions when it comes to your pitch. Instead, your pitch should discuss how the product will benefit the prospect and their company.
Keep it concise and to the point: Similar to the subject line, the body of the email should be a manageable length. But you also don't want it to be so short that the reader lacks all the information. The key is to find the perfect length that conveys all your main points without dragging on for too long.
Track key email metrics
There are several reasons why tracking email metrics is important.
By understanding how users interact with your emails, you can make informed decisions about what content to include and how to structure your messages. You can determine best practices for your messages by tracking the performance of your emails with software and tests.
Examples of Prospecting Email For Sales
Example 1
Hey [First name of Recipient],
My name is [Your Name], and I'm from [Company name]. Our company works with several businesses similar to yours to [introduce your pitch].
[A unique benefit statement applicable to their business or organization.]
I would love to discuss whether this is valuable to your business and how we can better address your needs. Please don't hesitate to contact me if you have any further questions.
Thank you.
Sincerely,
[Signature]
Example 2
Hey [First name],
[Your company] has created a new platform that will help [Their organization/business name] to [Value of your offer]. [One sentence pitch of the benefits of your offer]. And we do this by:
[Enumerate relevant features and benefits]
We are a good fit for what you and your team are working on. Do you have a few minutes to connect quickly through a call this week? Please let me know.
I look forward to talking with you soon.
[Signature]
Example 3
Hello [Name of Recipient],
I hope you're having a great day. I'm writing because I have something you might be interested in.
Our company provides a platform that connects you to hundreds of talented people worldwide who work with no-code tools. With [product or service], you can hire no-code developers to help you build your web and mobile apps.
This platform could be an excellent fit for your business. I would love to chat more about how [product or service] could help you take your business to the next level.
Thank you for your time, and I hope to hear from you soon.
Sincerely,
[Signature]
Example 4
Hello [Name of Recipient],
I hope you're having a great day. I'm writing because I think I could help you with something.
I'm a big fan of [product], which would be a great addition to your business. And I'm also a big fan of [the benefit of product], and it would be an excellent fit for your company.
I'm confident I can provide you with the best possible price, and I'm happy to answer any questions you have.
If you're interested in learning more, please let me know. I look forward to hearing from you soon.
Kind Regards,
[Signature]
Conclusion
Email prospecting is a great way to increase your prospect list. But it takes practice to compose a powerful and convincing email to your audience effectively.
With the help of these prospecting email for sales examples and tips, you'll be well on your way to writing a winning email. Good luck!
Explore All
Sales Letter Articles