Sales and promotion letters are a great way for businesses to increase sales. It could be by introducing new products or services, running a sale, or offering discounts. An excellent example of a sales and promotion letter will help you draft a persuasive letter encouraging customers to invest in your product.
The content of these letters varies depending on the business and what they are trying to promote. But there are some key elements that all successful sales letters share.
In this guide, we will go over those elements to write your own effective sales letters and also provide some example templates for inspiration.
What Is a Sales Letter?
A sales letter is a short marketing letter used to promote a product or service. It is often written with the goal of inspiring the desire in the target audience to buy the advertised product or service. It is most often sent to potential and devoted customers or even potential investors.
Businesses use sales letters as a direct marketing technique with strong and persuasive content. The author of the letter primarily offers case studies, testimonials, promises, and a sense of urgency for their product or service.
How to Write an Effective Sales Letter
A promotion letter is like a sales letter intensified. A prospective buyer requires motivation to make a purchase. And that motivation is given in a sales letter, and it is supported with data and examples. Below are the essential components to help you write an impactful sales letter.
1. Start With a Strong Hook
The first sentence of your sales letter should be designed to grab the reader's attention and make them want to keep reading. Keep your sales letter focused on a single message or offer. Avoid attempting to sell too many items at once.
2. Use Persuasive Language Throughout the Letter
Your goal is to convince the reader to take the action you want them to take. The objective could be to encourage the audience to buy a product, sign up for a service, or something else entirely.
3. Support Your Claims With Evidence and Details
Don't just make broad statements without backing them up. Include specific numbers, names, and other relevant information whenever possible.
4. Be Clear and Concise
Sales letters should be easy to read and understand. Avoid using overly complicated language or jargon that confuses the audience.
5. Make It Personal
Address the letter directly to the recipient, using their name if you know it (and if it's appropriate). This will make your letter seem more genuine and less like a standard-form letter.
6. Use a Strong Call-to-Action
Tell the reader exactly what you want them to do, whether buying a product, visiting your website, or contacting you for more information.
7. End on a Positive Note
Thank the reader for their time, reiterate your main points, and let them know you will be looking forward to their response or feedback. Encourage your audience to try out the product or service you're offering.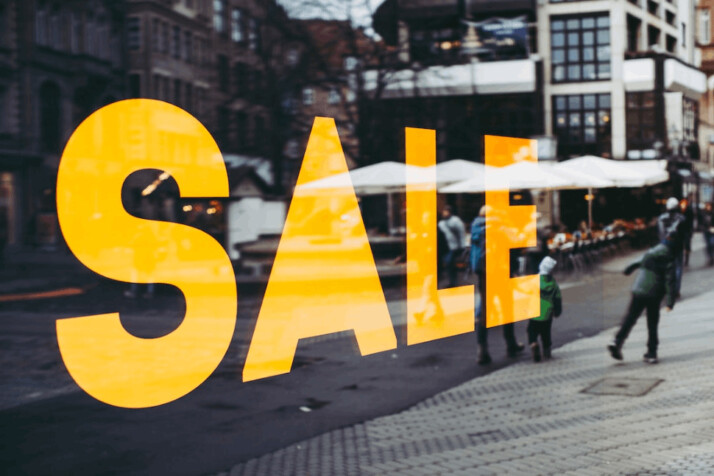 Example of a Sales and Promotion Letter
You can write numerous sales promotion letters based on your business or the type of promotions you're offering. Below are two basic sales and promotion letter templates to help you craft one on your own.
Template 1:
Dear Loyal Customer,
We are pleased to announce the launch of our newest and most amazing product! This innovative new product is sure to revolutionize the way you live your life.
Here are just a few benefits you might anticipate:
First Benefit
Second Benefit
Third Benefit
And more!
We are confident that you will love this new product, and we cannot wait for you to try it out. This is your chance to get your own! Thank you for your continued support.
Sincerely,
[Company/Team Name]
Template 2:
Dear Customer,
We are writing to let you know about an exciting sales promotion that we are running. For a limited time, we are offering a 20% discount on all of our products. This is a great opportunity to stock up on your favorite items at a discounted price.
To take advantage of this offer, simply enter the code "SALE20" at checkout when you place your order. This offer is valid until December 31, 2020, so don't miss out!
Thank you for being a loyal customer. We hope you take advantage of this great deal.
Sincerely,
[Your Name]
[Company/Team Name]
Wrapping Up
There are various marketing strategies you can use to promote your company. The most effective one is a well-written sales letter, where the art of writing will make the difference between failure and success.
For a sales letter to be effective and successful, it has to be clear, concise, and personalized. It should also focus on the benefits, features, and individual stories behind the product or service. For any aspiring entrepreneur or established marketer, the tips and templates in this post can help you write a good sales letter.
Explore All
Sales Letter Articles