How to follow up sales and keep the conversation going to boost conversion? Keep reading to learn more!
Gaining new clients is essential to the expansion and profitability of any company. The first point of contact with the customer is crucial to making a positive first impression. But you cannot pitch your product to potential customers and expect them to convert on the first go.
Many marketers create a perfect email, host an excellent meeting, plan a great product demo, and then sit around doing nothing. However, this is not the right approach. You must learn how to perfect your sales follow-ups and why it matters.
What Is a Follow-up in Sales?
A sales follow-up is used to motivate the potential client to act after your initial pitch. This follow-up with a sales lead after the initial sales call can nurture the relationship until a purchase is made. It is through follow-ups that you'll also build your sales pipeline. This is a great way to build rapport with potential clients and convert them in the long run.
What Are the Goals of a Follow-Up?
One of the ways that sales professionals can convert prospects into customers is by following up or making additional contact with prospects.
The primary goals of a follow-up in sales are:
Establish rapport and build trust.
Get to know the client and their needs.
Check the fit between what the client wants and what you can offer.
Explain your services in detail.
Answer any questions the client may have.
Provide additional information or resources as needed.
Schedule a follow-up meeting or call.
What Types of Follow-Ups Are There?
A follow-up is a response to a previous communication that may be needed to help move your prospect to a close. There are different types of follow-ups depending on the context of your conversation.
So it is essential to know precisely the type you need and what you need to achieve. There are four main sales follow-up types: phone, email, social media, and in-person.
Phone Follow-Ups
This is the most common type of follow-up. They allow you to immediately address any questions or concerns the prospect may have. Be sure to keep the conversation relevant to their needs and interests.
Email Follow-Ups
Emails are a great way to keep the conversation going without being too intrusive. Make sure to personalize the email, mention something you discussed during your conversation, and include a call to action.
Social Media Follow-Ups
Social media follow-ups can build relationships and trust with prospective clients. Find your potential customer on LinkedIn or Twitter and connect with them there. Comment on their posts, share their content and start engaging in conversations.
In-Person Follow-Ups
In-person is the most effective type of follow-up and can be very effective in building rapport with a prospect. If you're hosting or attending an event that interests your potential customer, invite them to come along! This is a great way to nurture your relationship while providing value at the same time.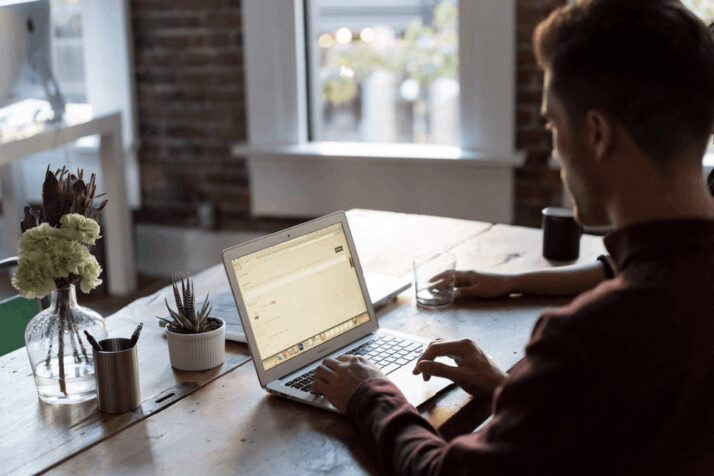 When Should You Follow up With Prospects?
After the first pitch, prospects know the core features of your product, what it has to offer, and how it will benefit them. It's a good idea to follow up with prospects at least a few hours after the initial meeting to reiterate what you discussed.
This is a great opportunity to discuss additional benefits and how your service aligns with the customer's needs. In this follow-up email, be sure to focus on what the customer does and does not want.
When you make a sale, follow up immediately with the customer to provide rapid customer support. Keep them updated with what's happening through emails, which confirms that your business was invested in those leads.
Remember: Take the first follow-up on the very day you make the sale, so the customer doesn't forget you. Have a signature move that is your way of maintaining a relationship with the customer and shows that you're committed to them.
How to Follow up Sales Effectively
Of all the resources, knowledge, and methods available to a salesperson, nothing is more important than a good follow-up. Using the right follow-up phrases or questions can help a prospect see the value and importance of speaking with the salesperson again.
Following up with prospects is essential to developing a relationship with qualified leads that can be converted into customers.
Effective Tips to Follow-up in Sales:
1. Send a thank-you note: Sending a handwritten thank-you note is always appreciated and shows that you are truly grateful for the business.
2. Check in periodically: Checking in periodically shows that you are still interested in the customer and their business. You can do this through phone calls, emails, or even social media messages.
3. Ask for referrals: Asking for referrals is a great way to get new business while staying top of mind with your current customers. Be sure to offer something in return, such as a discount or free product, to show appreciation.
4. Promote special deals: Another excellent strategy for retaining consumers and fostering loyalty is to advertise exclusive special offers for them. Offering discounts or early access to new products/services will encourage customers to stick with you instead of searching for better deals elsewhere.
Wrapping Up
By following up, you are engaged with customers you are attempting to convert (potential customers). And if you want to increase your sales, implementing effective follow-up strategies is essential.
This article lists effective tips on how to follow up sales that can help increase conversions. If you did your job investigating the prospect, you would know what attracted them to you. Seek an opportunity for resolution in the sale and reach out for a follow-up.
Explore All
Sales Letter Articles