Are you in search of the most effective email templates for sales promotion? You've come to the perfect spot.
Sales promotion enables businesses to promote products or services and offer discounts to boost their items.
The promotional approach can be very diverse. However, we have provided you with email templates and an INK app that allows you to customize to suit your business needs.
But first, let's define promotional email and discuss its benefits to your marketing efforts.
Meaning & Benefits of Sales Promotion Emails
Emails that advertise goods or services and are sent directly to a recipient's inbox are promotional. It's a method of marketing in which a company sends out a message to its clientele or prospective clientele promoting some product or service.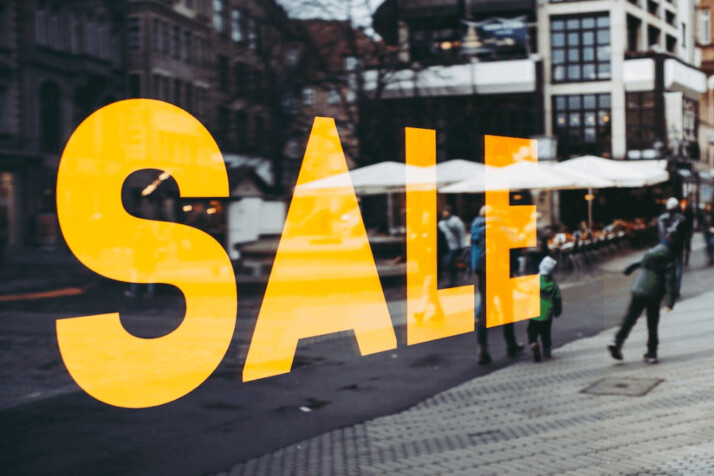 There are several good arguments in favor of employing marketing emails. Here are the top three:
1. Establish credibility and client participation
Sending out promotional emails that benefit the recipient, such as a discount or free resource, helps establish credibility with the recipient. Because of this, promotional emails are an excellent method for turning casual site visitors into loyal consumers who will buy from you again.
People are more likely to interact with your material when you incentivize them to do so through promotional emails.
The best results in CTR, conversions and customer loyalty come from promotional emails that combine content with incentives (like lead magnets).
2. Less Expensive
Marketing emails are a good investment since they target people who have shown interest in your products or services online.
Furthermore, most email service providers have reasonable prices that are less expensive than other forms of advertising, like pay-per-click.
3. Boost Your ROI
Email marketing has the highest return on investment (ROI) of any form of advertising. This is because it can be precisely tailored to an audience that has previously demonstrated an interest in your brand or products.
This is because people are more likely to trust and appreciate your brand when they receive promotional emails that help them out.
Email Templates for Sales Promotion Using INK
INK's customizable template features make designing and creating effective promotional emails easy. Simply provide some context for INK to work with, and it will generate a personalized email.
Sample 1: Sales Promotion Based on a New Feature
Hello [name],
We're excited to announce a new feature for [product]. Starting today, you'll be able to [feature]!
To take advantage of this new feature, simply [action], and you'll be good to go.
We hope you enjoy this new addition and look forward to hearing your feedback.
Thank you,
[name]
Sample 2: Discount – This offer expires soon
Hello,
Our new [product or service name] is finally here! To celebrate, we're offering a special discount on all orders placed in the next week.
Enter the code [promo code] at checkout to receive your discount.
We can't wait to hear what you think of our new [product or service name]!
Thank you,
[Your name]
Final Notes
Email templates for sales promotion is a great way to promote your business without a heavy marketing budget. Make brilliant sales promotions today and close more deals.
Explore All
Sales Letter Articles