You won't always close a sale after sending out just one email.
Data has shown that, on average, only 18% of people will buy after reading the first email. This is why follow-ups are so important—figuring out what to say after the initial email is where success starts.
If you need help figuring out how to write an effective follow-up email, don't worry. We've got some great follow up email examples sales that you can refer to.
Aside from looking at great email examples, we'll also share some tips on creating a winning email. Remember that you must be persistent and notice pain points in perspective customers' lives to encourage them to buy.
What is a Follow Up Email?
Follow-up emails are emails sent after an initial contact or at a certain point in the buyer's journey. They can also be sent if someone is in the middle of a trial experience.
This can help you know what they think about the product or service. Follow up emails are also commonly sent after a first sales meeting or event.
Why Follow-Up Sales Emails are Important
The frequency of your contact with your prospects will determine how quickly they will buy your products. Constant contact lets you identify your customers' desires and devise ways to assist them.
Regular follow-up also gives customers a chance to feel heard and engaged. It helps keep you in their minds when they need a particular product or service. Existing customers receiving follow-ups are more likely to adopt new offerings than those without follow–up.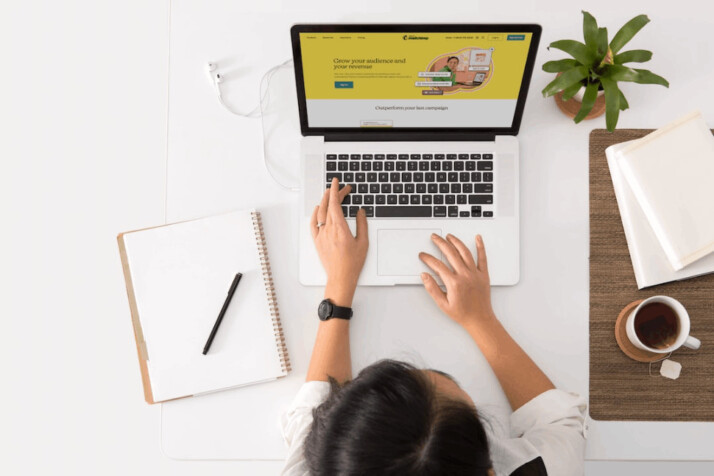 Other ways a follow-up email can benefit you are:
Help Increase Conversion
The recipient may not open your email for several reasons. They could be busy, or they couldn't locate the email in the piles of emails in their cluttered inbox.
For this reason, you should send a follow-up email to increase the prospect's chances of seeing your email. And this will lead them to connect with you and eventually become a paying customer.
Build Trust
You demonstrate your business's commitment to customer interaction by sending follow-up emails. It will help prospects get the impression that you are passionate about doing business with them, effectively building trust.
Filter Out Leads
It is difficult to close a deal with customers who aren't completely interested in your offering. They may be available for a free trial but do not intend to pay.
Follow-up emails enable you to filter out the best leads and keep the promising ones. Investing your time and effort into people who do not have a future with you is pointless.
Follow Up Email Examples Sales
For following up after a meeting
Sample 1
Hi [Name of Recipient]
I want to follow up on our last meeting, where we discussed implementing [Product/Service Name] in your business. Thank you for allowing me to connect with you on the [Event or Day You Met].
I have checked with my manager, and I am glad to tell you that we will arrange a special request for you.
Let me know if we can proceed.
Kind Regards,
[Signature]
Sample 2
Hi [Name of Recipient],
Thank you for your time, and I would love to hear how you would like to move forward with our conversation about [Topic]. If you are still interested, please let me know what you want to do next.
I look forward to hearing your response.
Sincerely,
[Signature]
Sample 3
Hi [Name of Recipient],
It was great meeting you yesterday and learning more about your business. I'm excited about the potential of working together.
Before we move forward, I want to ensure that we are on the same page regarding the next steps. Based on our conversation, you're interested in pursuing a longer-term agreement with us. Is that correct?
If so, let's set up another meeting to discuss specifics. I'll be in touch soon to schedule something. Thanks for your time!
Best Regards,
[Signature]
To follow up after receiving no response.
Sample 1
Hi [Name of Recipient]
A while back, I sent you an email about a [Product/Service]. It would be a great fit for your company.
Our solution has helped our existing clients increase their sales by 20%. In addition, we offer a 10% discount on complete training.
Please don't hesitate to contact me if you need further information. I would be happy to discuss these details with you.
Sincerely,
[Signature]
Sample 2
Hello [name],
I hope you are doing well. We recently reached out to you about our new line of products and, unfortunately, have yet to hear back from you. I am following up to see if you have any questions. Is there anything we could do to help you make a decision?
We would appreciate your business and would be happy to answer any questions you may have. Thank you for your time, and we hope to hear from you soon.
Sincerely,
[Signature]
Follow up after a prospect reached out.
Sample 1
Hi [Name of Recipient]
I realized you read my previous email and wanted to know more about our products, so I emailed you again.
Have you considered switching to a [Product name]? If you have any questions, I will be glad to answer them for you. Would it be possible to connect with you through a quick call this week?
Regards,
[Signature]
Sample 2
Hello [Name of Recipient]
I hope this email finds you well. I emailed you a few days ago regarding the [Product or Service] you inquired about. However, I am still waiting to hear back from you, and I wanted to ensure that my message was received.
Please let me know if you have any questions or concerns. I would greatly appreciate it. Thank you for your time, and I look forward to hearing from you soon.
Best,
[Signature]
Key Tips for Writing Follow-Up Emails
Add Context
Open your email regarding a previous conversation or email, so you can stimulate your recipient's memory. It's more likely that your recipient will respond positively to follow-up if they're reminded that they've heard from you before.
Add Value
Do not send a follow-up without upping your game and showing your worth. Follow-ups that do nothing more than add one more email to the inbox are lazy and more likely to be ignored. In every interaction, provide value. Make it worth their time to open, click, and respond to your emails.
Explain Why You're Emailing
Explain the reasons for your follow-up email concisely and directly. Describe what you want to accomplish for the recipient.
Include a Call to Action
Make it easy for the recipient to respond. If you are planning an in-person meeting, suggest a specific date and time (and place).
Conclusion
It's important to send a follow-up email after your sales pitch. This demonstrates that you're truly interested in the prospect and their business. And it allows you to connect with the prospect again and continue building the relationship.
Hopefully, these follow up email examples sales and tips have given you the inspiration you need to get started. Good luck!
Explore All
Sales Letter Articles