This article has a hotel sales prospecting email template to guide you. But before we begin, let's consider how to write prospecting emails that convert.
If you want an email you've written to make it into the recipient's hands, you should put extra effort into crafting it.
Need to find out how to create emails that are constantly opened and replied to? Here are five actions to ensure your next hotel sales prospecting email gets a response.
How to Write Effective Hotel Sales Prospecting Emails
Writing a great sales email is difficult even for the most talented and experienced sales professionals. Below are all the tips you need to know to write a hotel prospecting email. You can maximize your chances of getting immediate sales using these tips.
1. Use a Catchy Subject Line
You can't afford to waste time with a weak introduction in a hotel sales email, but that's completely acceptable in a book or movie.
The subject line of an email is the first thing a receiver sees before deciding whether or not to click on it. The best subject lines give the reader an idea of the email's immediate worth. If people buy into the headline, you better make good on its promise.
Doing research along these lines is also crucial. Some tools analyze the most effective sales email campaigns in your business. These tools also compare the keywords you use to those of the top performers.
The headline you use to promote your hotel to various prospects should change with the seasons and the audience you're attempting to attract. Try out a few different subject headings to see which gets the most clicks.
2. Get Right to the Point
When writing a sales prospecting email, it is essential to address the reader immediately and maintain their interest. The primary purpose of this email should be to generate interest. So, If the reader opens your email, you should save them any unnecessary details.
One of the most excellent methods to start an email is to remind the recipient how you came to have their contact details.
If the recipient signed up for a newsletter offering hotel discounts, you could start by expressing gratitude and offering a discount immediately.
"To sign up for our monthly offers newsletter, click here.
If you sign up for our newsletter, you get a special discount because we know you adore bargains just as much as we do."
Create a tempting enough offer to make you want to click. Are you looking to go the extra mile? Try split testing by sending out deals with different money amounts to see which receives the most clicks.
3. Outline Benefits
While it's tempting to gush about how great your stuff is, you should emphasize how it will benefit the other person.
As with providing a clear call to action, this benefit and what's in it for them should be stated explicitly in the opening paragraph. Pay attention to one advantage, but if your product or service has others, feel free to mention them. Instead of scattering a few proposals, focus on the most compelling one.
4. Create a Compelling Call to Action
It's important to clarify what you want the recipient to do at the end of your email. Not every request may be thought of as a business transaction, like reserving a hotel room.
You may have received a request to contact a sales representative regarding a hotel's upcoming ribbon-cutting ceremony or a catering menu update.
Do not assume that your readers will automatically understand what you want them to do; instead, state your request explicitly.
5. Split Test and Modify
You must modify your approach as you experience the hotel sales email process. Take note of what does (and does not) work.
Make several variations of your email, some with more detail than others. Constantly put them through A/B tests and tweak them as you go. Increasing click-through rates with A/B testing is possible down to the level of altering individual words, phrases, or even button colors in the email. Thus, continue to try new things and enjoy the influx of responses you'll receive via email.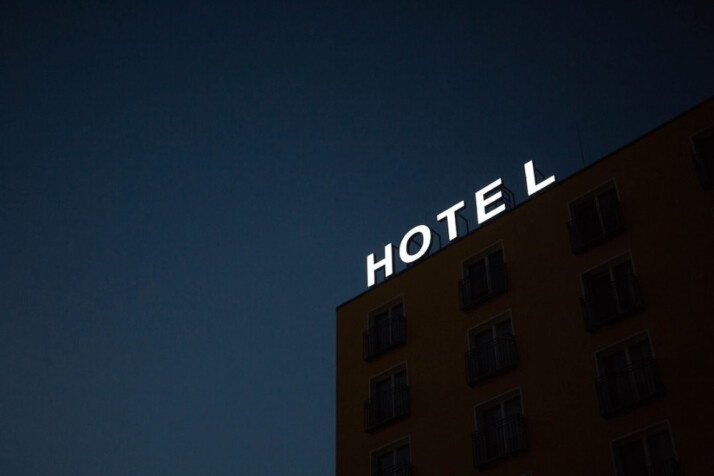 Hotel Sales Prospecting Email Template
Hello, Simon
You appear to be searching for a hotel for your future business trip. I discovered your profile on LinkedIn.
Due to its proximity to commercial districts, [Hotel Name] is a luxury hotel that offers commuters a competitive edge.
Additionally, we offer complimentary Internet, breakfast, room service, a fitness facility, and more!
We offer workshop space available at a reasonable fee if you would like to cater an event or conduct a training session.
Learn why our hotel is the ideal option for each traveler.
For further assistance, please call.
Thanks,
[Signature]
To Wrap Up
The hotel sales prospecting email template above embodies the features of an effective email. Remember to ensure your prospecting emails are short, straightforward, and personalized for prospects to feel excited about the offer.
Explore All
Sales Letter Articles