Being in sales is tough. You are constantly on the go, meeting new people and trying to sell them products or services. It can be challenging to keep up with the fast pace and constant rejections. If your team is feeling a little down or unmotivated, why not turn that around and inspire them with a motivational sales message?
Sometimes all it takes is a motivational message to get your team on the right track. These messages will motivate every sales team member to be on top of their game and work harder to achieve their goals.
Why A Motivational Sales Message Is Important
A motivated sales team is a successful one. Motivation is a key ingredient to achieving success in any role. And as a sales leader, it is your responsibility to encourage your team to reach their full potential.
Something as simple as motivational messages can be the perfect way to motivate a group. They can encourage your team to act as a cohesive unit and stay focused on their goals. Your motivational messages can also help your people keep a positive mindset and think about how they can improve their jobs.
You can send your motivational message in various ways. Here are some great ideas on how you can send them to your team:
You can send them with your daily team emails
Send them to your group chat
Share in during your daily meetings
Write them on a company whiteboard
Post them in the break room or other areas in your office where they can be easily seen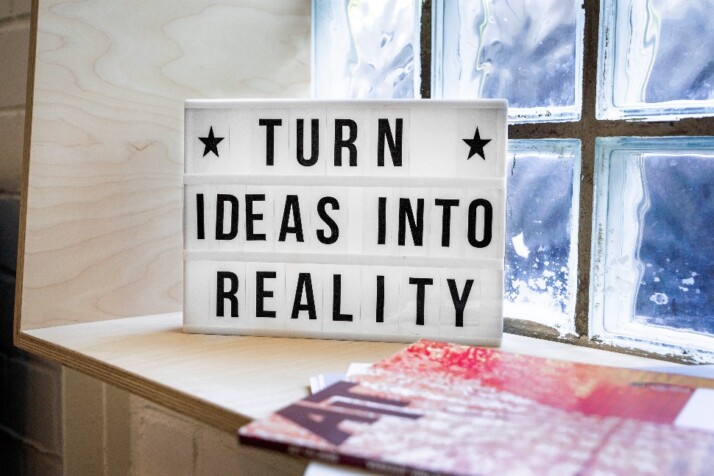 Motivational Sales Message To Empower and Inspire Sales Teams
Messages to Boost Your Team's Morale
You've got this! Keep up the great work!
Believe in yourself, and you'll achieve anything you set your mind to!
Every "no" will get you closer to a "yes". Keep trying, and don't get discouraged.
The only way to achieve something is through hard work and determination. Never give up on your dreams.
Remember, the more rejections you face, the closer you are to a sale. Stay positive and persistent, and you will succeed.
The sky's the limit- believe in yourselves and go for it!
Nothing worth having comes easy. But the rewards will be well worth it in the end!
You are the face of our company- make us proud with every sale.
Every customer is an opportunity- work hard to close every deal.
Don't let people tell you that you can't achieve something. If you have a goal, go after it with everything you've got.
You are the only one who can make this happen- go and show them what you're made of!
The only way to achieve success is by never giving up.
Sales are more than just numbers – it's about building relationships and finding ways to help people.
It's not easy being a salesperson, but I know that you're up for the challenge.
Never give up on your aspirations, and never give up on a sale.
Keep up the excellent work, sales team! You're making a real difference out there.
I'm proud of what you've accomplished so far, and I know you can keep up the great work.
You are the backbone of this company, and I know we can count on you to close deals and bring in new business.
Keep up the hustle, and never give up on your goals!
Inspiring Messages For Team Meetings
I'm so proud of all the work you've put in this year. Every single one of you has helped contribute to our success. Keep up the excellent work; I know we'll continue to see even more success.
You're a sales team that continually strives to be the best. You work hard, you're creative, and you never give up. I know you can achieve great things, and I'm proud of what you've accomplished. Keep up the good work, and I'm confident you'll continue succeeding.
I hope you're all having a great week. I wanted to remind you how important every one of you is to our team's success. Without your hard work and dedication, we wouldn't be where we are today. Keep up the good work; I know we'll continue to see great things from you.
Selling is an adventure, so go out there and explore every opportunity. Be creative, be passionate, and most importantly, believe in yourself – you can achieve anything that you set your mind to.
Regardless of your challenges and obstacles, never give up on your dreams. Remember, success is always within reach as long as you stay focused and never give up. You are the only one who can turn your dreams into reality, so go out there and conquer the world!
Powerful Motivational Quotes
Every difficulty offers an opportunity.
The key to success is not losing enthusiasm.
How you think when you lose determines how long you will wait until you win.
Doubts of today are the only limit to our realization of tomorrow.
The more complex the conflict with the task, the greater the triumph.
A successful man will lay a solid foundation on the bricks that others throw at him.
Don't put off tomorrow what you can do today.
I have not failed before. I simply found 10,000 ways that don't work.
To start, quit talking and start doing.
I don't dream about success. I work for it.
It doesn't need to be the wealthiest man in the world. Having done something extraordinary at the end of the day matters to me.
The most critical time to push hard is when you're hurting like crazy and want to give up. Success is often just around the corner.
Giving up is our greatest weakness. The best way to succeed is always to try just one more time.
The key to getting ahead is to get started.
As long as we learn from losing, we can become winners.
Sales are not manipulating people. Rather it's the ability to persuade people into a win-win situation gracefully.
Find customers for your products, not customers for products.
Don't just make a sale. Make a customer.
Referrals are key to better sales.
Your most unhappy customers are the greatest source of learning.
A-B-C. Always Be Closing.– Blake in Glengarry Glen Ross.
You're only as good as your last sale. Put all of your energy into every single sale you make.
Turn up the volume when making calls, so you can hear money talk!
Other Ways To Motivate Your Sales Team
Aside from motivational messages, there are other ways to encourage your sales team. Here are some that are worth looking into:
Give out incentives for those who meet or exceed sales targets
Make sure to celebrate small wins in meetings to boost morale
Set daily or weekly goals with your team
Hear out their frustrations and concerns to see how you can better help them as a leader
Compliment them in public. This can be in your company group chat or meetings.
Always say thank you.
Conclusion
While sales are challenging, it is also a gratifying career. You get to meet new people, learn about their needs and help them find solutions.
So if your team feels down, remind them of how fun and rewarding sales can be. Send them a motivational sales message and build their confidence to get that next sale!
Explore All
Sales Letter Articles