We have a sales manager resignation letter sample you can evaluate for your specific situation. But before we get there, there are a few notes to consider.
Choosing to leave one's work is a major one that requires careful consideration. The most important thing to remember is never to burn your bridges, even if you hope never to see your former colleagues again.
This article will define a resignation letter and best practices and give a sample to drive home the point.
The Definition of a Resignation Letter
A resignation letter is a formal letter that announces your decision to leave your current position. This letter formally informs your employer of your intention to resign and explains your motivations for doing so. A well-written resignation letter might ease the transition from working there.
It would help if you first talked privately with your supervisor to break the news that you intend to resign.
A formal follow-up to this discussion will be in the form of a resignation letter. It is vital to create a positive impression because your resignation letter, like your CV, will likely become part of your employment file.
Resignation Letter Best Practices: When Should You Submit Your Letter?
You should adhere to specific protocols when resigning from a position to ensure a smooth handoff of responsibilities. An example of this is notifying your employer of your impending leave.
Resignation letters are typically submitted two weeks before termination in the United States. If you live in a different country, you'll need to do some digging to learn the customary notice time for handing in one's resignation.
Doing so will give your employer plenty of time to discover a suitable substitute. That way, you can confidently pass off your tasks to a replacement or a coworker.
If your job contract specifies a different notice period, you must adhere to that. Note that your employer is under no obligation to honor your two-week notice. Be prepared for the possibility that your employer will ask you to quit immediately.
Best Way to Hand Over a Resignation Letter
You can hand in a hard copy of your resignation letter or send it via email. The email could be the best option if your company does not traditionally use paper.
However, before you resign, you should talk with your boss. These are the steps to a graceful resignation:
Talk to your superiors about it.
Submit a resignation letter.
Do what you can to ease the transition.
Sales Manager Resignation Letter Sample Using INK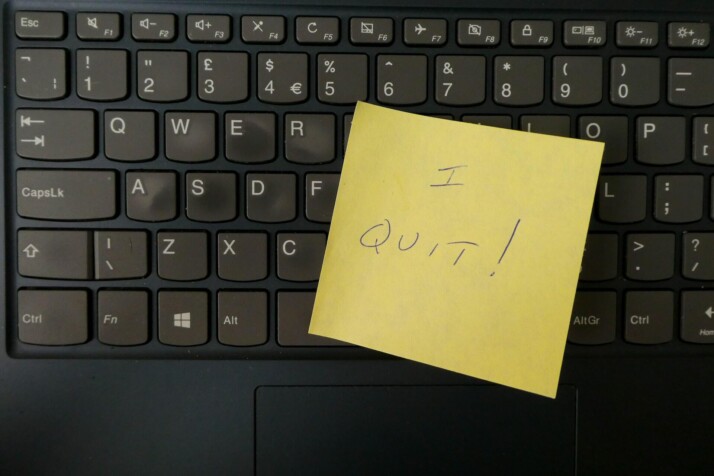 Sample 1:
Dear [Name],
I am writing to inform you that I am resigning from my position as Sales Manager with immediate effect.
Thank you for the opportunity to work with you and your team over the past few years. I have enjoyed my time here, but I feel it is time for me to move on to new challenges.
Please let me know if there is anything I can do to help during this transition period.
Sincerely,
[Your Name]
Sample 2:
Dear Mr. Smith,
I am writing to inform you that I am resigning from my position as Sales Manager with ABC Corporation. My last day of work will be December 31st.
Thank you for the opportunity to work with such a great company. I have truly enjoyed my time here and have learned a lot. I wish ABC Corporation all the best in the future.
Sincerely,
John Doe
Wrapping Up
With this sales manager resignation letter sample, you can achieve your goal of exiting gracefully. Your resignation may take effect from today or from certain dates after your resignation, but that's up to your boss.
Explore All
Sales Letter Articles