Anyone with a service or product to market is probably using a video sales letter (VSL). The sales letter is a time-honored method of advertising that shows no signs of dying out.
Is there any truth to the claim that they work? More importantly, how can you make a VSL without losing many hours of productive marketing time?
We cover all you need to know about making a successful VSL and provide a tried-and-true formula.
What's the Use of a Video Sales Letter?
The purpose of a VSL is to persuade a specific demographic to buy a product or service.
Historically, sales letters took the form of physical notes, sometimes clocking in at ten pages or more. The concept behind it was to replace the need for a door-to-door salesperson to present a product's features and benefits to potential buyers.
While traditional sales letters are still in use, websites, landing pages, and even sales videos have replaced printed pages.
In place of traditional sales writing, video sales letters use videos to explain a problem and pitch a product or service as the answer.
While some may view sales letters as pushy or dishonest, the truth is that they may be pretty effective. Once you've internalized a few key takeaways, you'll be able to use video to market your product or service without scaring away potential clients.
The Winning Formula for Writing Video Letters
There are eight fundamental parts to any good video sales letter. Whether you are creating video letters or using one of the templates online, you can write have effective and captivating video to boost sales.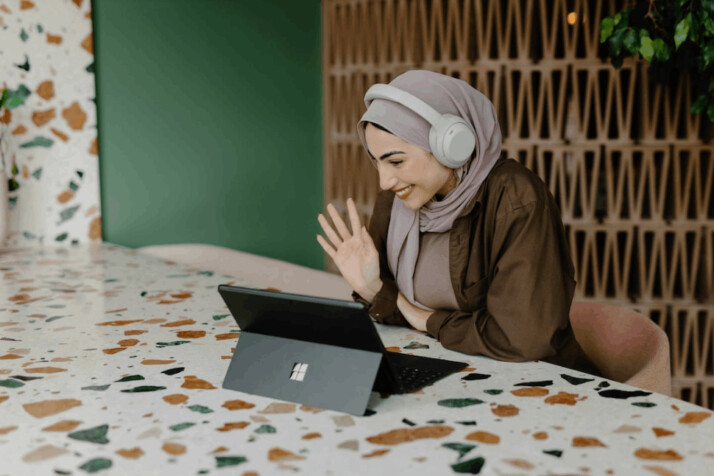 1. Get People's Attention
Your opening should catch the audience off guard. You need to get their attention and give them a taste of what's to come. Start by sharing a story. This can be a personal story or a story about the brand itself, but one that gets the audience interested in what's coming next.
2. Focus on the Issue
Talk about the issue your product or service is resolving for your target market. Here is where you should emphasize the topic by using any statistics, examples, or quotations that you have.
3. Make an Emotional Connection
In a way that no one can miss, this problem or issue must seem crucial. Pay attention to where the discomfort is and establish a personal connection by sharing a moving tale from your own experience with the issue.
4. Present the Answer in Simple Terms
The product should be relatively easy to sell. Your goal is to demonstrate your helpfulness without coming across as pushy. The best way to do this is to give a five-minute sales pitch. Your script will be the same length as your video.
5. Boost Your Reputation
Establish yourself as an expert in your field. You may highlight your qualifications in this section but do so modestly. Show your viewers that you are an expert in the field. Even with a small number of viewers, you can start get dozens of leads for your next project.
6. Convey the Evidence
It is essential to show that your product actually does what it claims to do if you want your audience to believe you. You can use anything from statistics and proof of success to before-and-after images to win over your audience.
7. Prompt Them to Take Action
After you've presented the issue, the proposed remedy, and the supporting evidence, what action do you hope readers will take? At this point, you should ask your readers to do something.
Scarcity can be created to motivate people or used as an incentive. To encourage immediate purchases, try offering bonuses, discounts, or a limited-time offer.
8. Wrap up Nicely
In the final paragraph, restate the advantages of your offering and encourage immediate purchase. You should briefly summarize the desired behavior and the why, where, and how.
Conclusion
A video sales letter is a great way to generate more leads, build trust, close more sales, and increase profitability. Follow all the tips in this article for a video sales letter that converts.
Explore All
Sales Letter Articles