An army letter of recommendation is a written testimony vouching for an individual's skills, character, and abilities. These factors serve as the basis for determining a person's suitability for a role in the army. As most people know, it takes a great degree of physical, emotional, and mental toughness to become an effective soldier.
Applicants for the army require a letter of recommendation from a reliable source that corroborates their prior performance. The individual writing such a letter is expected to give recruiters an honest answer.
This is because many traits are crucial in performing a soldier's duties well, regardless of the military branch.
The Importance of a Recommendation Letter
A recommendation letter is a way to increase an individual's chances of landing a job, scholarship, internship, or acceptance at a school. They serve as social proof of your quality as a person.
While many such instances don't require a letter of recommendation from candidates, military branches do. A military character reference is required in the following circumstances:
Admission to an army school or special program
Transfer or promotion to another position in the army
Request for a military award by former servicemen
The necessity of a recommendation letter, in these instances, is to prove an individual's character, ability, and potential.
If you're asked to write a military letter of recommendation,
Factors That Make a Good Army Letter of Recommendation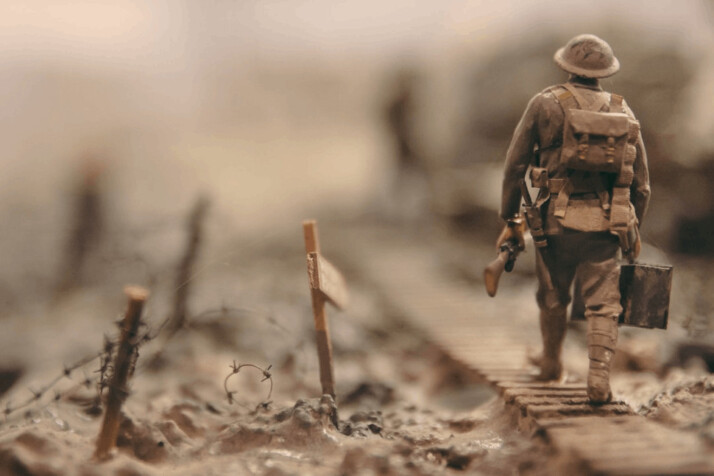 Writing an army letter of recommendation isn't that different from writing a business letter. Both letter types are formal and structured. The quality of an army recommendation letter is based on three factors:
The quality of writing.
Its ability to inspire confidence in the reader.
The author's reliability or position.
Remember that a letter of recommendation is partly a persuasive form of writing meant to sell a person's qualifications. Writers must include specific information that supports the reasons for accepting the candidate's request.
Here are a few examples you can use as a basis for writing your recommendation letters.
Army Letter of Recommendation Samples with Hey INK
Sample A
To Whom It May Concern,
I am pleased to recommend Mr. Jackson Briggs for promotion from Sergeant to Captain in the United States Army. As a long-standing army member, Jackson has always served with distinction and honor. He consistently leads by example and sets the bar high for others around him. I am confident he would excel in any role as a Captain, and I highly suggest his promotion be considered without delay. Please contact me if you have any questions or want further information on Mr. J. Briggs' qualifications. Thank you for your time and consideration.
Sincerely,
Lieutenant Colonel John Doe
Sample B
Dear Personnel Board,
I am writing to recommend Ms. Sonya Blade for promotion from Sergeant to Captain. I was her commanding officer for the past four years. She is an excellent soldier with a bright future ahead of her. She possesses many key attributes which would make her successful in a leadership role, including determination, loyalty, and integrity. Some specific actions which stand out include:
Leading by example and setting high standards for herself and others
Displaying superb tactical knowledge in all situations
Exhibiting great strength of character under pressure
I believe that Sonya Blade has great potential as a leader, and I firmly support her application for promotion to Captain. If you have any questions or need further information, please do not hesitate to contact me at [email address]. Thank you for your time and consideration in this matter.
[Your name and rank]
In Summary
Recommendation letters don't need to be a daunting task. You can use many tools, tips, and guides to write a beaming recommendation. Consider the fact that recommendations have an effect on the course of an individual's life. You might as well give your best effort to support a person you feel deserves to reach higher heights.
Explore All
Write A Good Reference Articles