Writing a reference letter for someone's character can be a huge responsibility.
Vouching for a person's character is more than just mentioning their commendable behaviors. A reference letter should give evidence that an individual possesses certain desirable traits.
This article shows you how to write an excellent personal reference letter. It's handy for job applications, scholarships, and other circumstances where a personal recommendation is required. It's a way for the writer to emphasize the candidate's virtues and convincingly defends them.
What Is a Character Reference Letter?
A character or personal reference letter endorses a person's values, behaviors, and soft skills. The writer of such a letter must know the candidate well enough to attest to their character. A family member, friend, or someone close to the job candidate can write character reference letters.
Character reference letters offer perspective on a candidate's talents and admirable traits. They provide insight into the applicant's character beyond their academic background.
An employer could ask for a character reference letter to learn more about the job applicant's personality. Such letters can reveal details about the job candidate's character that may not be clear from their résumé or professional qualifications. And can be pretty beneficial in the decision-making process.
Importance of a Character Reference Letter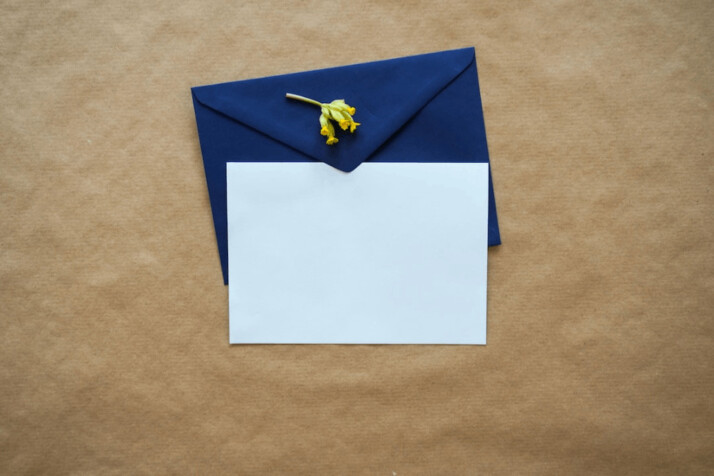 Whether looking for work or going to college, an excellent personal reference letter is invaluable. Character references are specially tailored letters written by someone well-known to the candidate to offer a favorable opinion of the person.
A reference letter is an excellent tool that helps a potential employer determine a person's suitability for the position they're applying for.
Writing a Reference Letter for Someone's Character
The basic rule for writing a personal reference letter is to write only for those you are familiar with. Vouching for someone you've only met once or twice is inappropriate in most cases unless you are 100% sure about them. It's better to avoid writing one at all than to be wrong.
When writing a character reference letter, the following steps are key elements every letter should have:
1. Heading (Salutation)
Address the reference letter to the contact person provided. A general salutation, such as "to whomever it may concern," is acceptable when no contact is provided.
2. Your Relationship With the Candidate
When writing a personal reference letter, clearly state your relationship with the Candidate. Also, specify how long you have known them. This shows that you've had a close enough relationship with the Candidate. If they're acquaintances, mention that you've spent time with them outside of their professional life.
3. Highlights of the Candidate's Strengths With Specific Examples
Focus on the Candidate's strengths. Add how the Candidate fits into the field you're familiar with. Make sure to include specific examples of the individual's soft skills, such as communication skills, attention to detail, punctuality, and a positive attitude.
4. a Statement of Recommendation
Conclude with a statement of recommendation. With a strong statement of recommendation, the character reference letter is complete.
5. Add Your Contact Details.
Adding your contact information to the reference letter makes it authentic. This shows that you can verify what you have written in person.
Sample Personal Reference Letters
Sample 1
[Your Name]
[Street Address]
[City, ST ZIP Code]
October 21, 2015
[Name of Recipient]
[Title]
[Name of Company]
Address of the Street
[City ZIP Code, ST]Dear [Recipient Name]:
Subject: Character Reference for Sarah Williams
Sarah William comes highly recommended by me. She and I have been friends for 20 years.
Sarah has consistently demonstrated a high level of moral character, accountability, and aspiration. She unquestionably leads rather than follows. In addition to her outstanding academic abilities, she organized a community fundraiser to raise money for the elderly and disabled in the Bronx.
She is also a very trustworthy team member. Her sound judgment and mature attitude ensure that she approaches her tasks logically and practically.
Any organization would benefit from having Sarah on board, and I am pleased to give her my full support.
Sincerely,
(Your Name)
[Title]
Sample 2
Dear sir,
I'm writing this letter to recommend [Candidate's name], a friend of mine, based on my personal experiences. As someone I've known for more than ten years, [Candidate's name] is among the most dependable and trustworthy persons I know. She would be a great addition to your team.
[Candidate's name] is consistently dependable and on time, and she goes above and beyond to complete the task. She always prioritizes the needs of others before hers and is a good team player. She would undoubtedly be an outstanding asset to your company.
Please don't hesitate to call me at [Your phone number] if you have any questions.
Sincerely,
[Your name]
Sample 3
To Whom It May Concern,
We are delighted to send this letter on behalf of [Candidate's name]. John has spent the last four years as a crucial member of our team. This makes him a perfect fit for the role you have available.
John is a very driven person who constantly looks for new methods to further his abilities. He is a valued member of any team because of his excellent communication and listening skills. John consistently goes above and beyond to uphold our company's basic principles because he thoroughly understands them.
We enthusiastically endorse John for the role since he would be the ideal fit for your company. Please don't hesitate to contact us at [phone number] or [email address] if you have any more inquiries.
Sincerely,
[Your Name]
Wrapping Up
A reference letter should provide an overview of the person's character, and personality. It is also important to be respectful of the person's privacy and to refrain from sharing any information that could be considered harmful.
Writing a reference letter for someone's character is easy when you follow the tips in this guide!
Explore All
Write A Good Reference Articles