Academic writing draws on the knowledge and experience of multiple authors, not just one. It incorporates concepts and analysis from other sources, including textbooks, journal papers, and websites.
The author may debate, analyze, critique, or use these sources to support their arguments. This guide will teach you how to write a textbook reference.
Ideas from textbooks that have been included in a piece of writing should be referenced to let the reader know.
Even if you didn't use the textbook writer's exact words, as far as you used a concept from it, you must reference it. The sole exception to this rule is if the knowledge is generally known.
Why Is it necessary to reference textbooks?
Gives due credit to those who came up with the concepts, hypotheses, research findings, and the textbook author.
Demonstrates how your point pertains to the whole situation.
Tips on Writing Textbook References
The following tips are essential to note when writing a textbook reference.
Each reference's first line should be flush left with the page margin. This is known as indenting. Your reference's subsequent lines should be indented.
Use the DOI: Add the Digital Object Identifier (DOI), the globally unique character strings that reference the content. This should be at the end of the reference if one is available.
Include the URL. Use the basic APA format and include the complete URL of the source at the end of a book accessible online through a database.
How to Write A Textbook Reference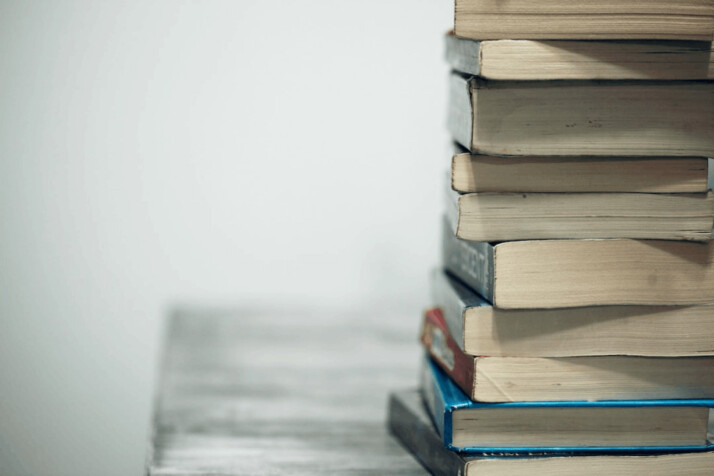 The American Psychological Association developed the APA style, which is mostly used for reference textbooks.
The APA referencing format consists of in-text citations and reference list entries. Any material you have read, used, or referred to in your academic writing must:
Acknowledge the writer in-text (i.e., within the work, assignment, or essay you are producing). And include the reference list (i.e., the list of all the sources you referred to, written at the end of your work.)
The in-text citation includes the author's last name, the year, and (if applicable) a page number.
The reference list follows this format: the author's last name and initials, then the year and book title. Mention any additional authors (such as editors and translators), the edition, if known, and the book publisher. Use sentence case in the book title (i.e., capitalize the first word and any proper nouns).
APA format template
Author's last name, Initials. (Year). Book Title (Editor/translator initials, Last name, Ed. or Trans.) (Edition). Publisher.
APA reference example
Hanesgbe, B. (1953). Imagined Community: Reflections on the Origins and Spread of Nationalism. Verso.
APA in-text citation
(Hanesgbe, 1953, p. 23)
Online and Electronic Textbooks Referencing
When accessible, the DOI is included in the citation of an ebook (a book accessed on an e-reader) or a textbook viewed online. You should link to the page where you read the textbook if there is no DOI to reference it.
The APA advises utilizing alternate methods of identifying a specific passage in your in-text citations. Such as a chapter, section title, or paragraph number, as e-books occasionally do not carry page numbers.
APA format template
Author's last name, Initials. (Year). Book title. Publisher name. URL or DOI, if available.
APA reference entry
Barnes, C. (2003). Hunter's Secret. Johnson & Jackson publishers. https://www.amazon.com/Milkman-Anna-Burns-ebook/dp/B07B8WPQB8/
APA in-text citation
(Barnes, 2022, para. 7)
Translated Textbooks Referencing
Numerous well-known textbooks were first published in a different language before being translated into English. Books translated from another language should be referenced using the author's last name, initial, publishing year, and title. The marking "Trans." and the translator's first and last names should be enclosed in reference. Next, give the publisher's name and the publication's first year.
Example:
Fredrick, T. (2005). Psychological beings of every life (A. A. James, Trans.). T. Miller Taurus. (Original work published 1908).
Referencing a section of an edited textbook
Cite the chapter's author first, followed by the textbook's editor(s) when referencing a specific chapter from a book. This is if the book contains texts by different writers (such as a collection of essays). Include a page range to indicate the position of the chapter in the book.
APA format template
Author's last name, Initials. (Year). Chapter title. In Editor initials. Last name (Ed. or Eds.), Book title (pp. page range). Publisher. DOI available.
APA reference entry
Berkeley, F. (2009). Photosynthesize green Chapter 4 In S. Malware & P. Jake (Eds.), The agricultural guide to growing plants (pp. 11–32). Jackson.
APA in-text citation
(Berkeley, 2009, p. 11).
Multivolume Textbook Reference
There are some textbooks with many volumes. If you utilized more than one volume of the book, you have to cite all the references.
Referencing one volume of a multivolume textbook
Depending on whether each volume has a title or only a number, the format for citation of a multivolume book differs. If the book has a specific title, include it in the reference list entry as part of the title.
For example:
Desmond, J. U. (2018). The poems of J. U. Desmond: Vol. 3. Collected and uncollected poems (C Jack & J. McCarthy, Eds.). Johnson and Jackson.
If the book is numbered and not titled, do not italicize the volume number.
For example:
Desmond, J. (2018). The poems (Vol. 1). Simon & Schuster.
Referencing an entire multivolume textbook
When citing all the volumes of a textbook, include the volumes in the references after the title.
Desmond J.U. (2018). The poems of J. U. Desmond (Vols. 1–3) (C. Jack & J. McCarthy, Eds.). Johnson and Jackson.
Final Note
Writing references requires you to be precise and pay attention to details. It can be challenging to get it right, but with constant practice, you'll be good in no time.
As you use in-text citations, keep track of each source to include them in your reference page easily. This guide on how to write a textbook referencewill help you stay on track.
Explore All
Write A Good Reference Articles