Writing a college reference letter is a prime example of how words have the power to affect someone's life. Recommendation letters significantly affect a college applicant's admission and, ultimately, their education. If you're unsure of how to write a college recommendation letter, don't fret. This article will provide tips and extra information to help you master this vital task.
Let's start with the basics.
What is a Reference Letter?
A reference letter is a formal document written by a former professor or employer that testifies to an individual's academic or professional skills. The letter can be helpful for individuals who are applying to graduate school, seeking employment, or vying for scholarships.
In this instance, a reference letter serves as a recommendation, supporting a student's college application. If someone asks you to write them a reference letter, it's usually difficult to decline. This is especially the case when you know that they deserve a chance.
The Significance of a College Reference Letter
Writing a college reference letter is a simple task that significantly impacts a person's life. College opens new opportunities for further education and better lines of work.
As most professionals know, most industries are becoming more competitive. This means it requires professionals to exert greater effort to stand out from candidate pools. While you could say we're getting ahead of ourselves, you can't deny that college reference letters are important.
Before you write your first words, there are a few things you need to consider.
Special Considerations Before Writing a College Reference Letter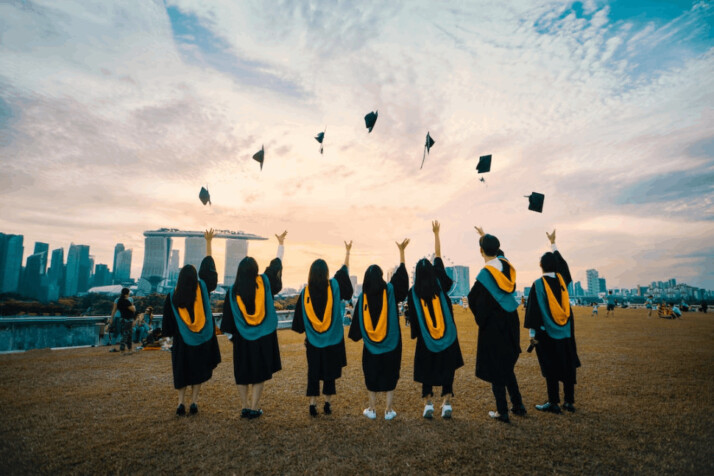 Reliable Knowledge
Before writing a college reference letter, you must know the student well. You should never claim to know a student you aren't familiar with.
Admission board members have a keen eye for generic recommendation letters. Generic recommendations carry less weight and may do more harm than good.
Bad Recommendations
You should also avoid writing a bad recommendation. Remember that the person requesting a recommendation approached you, expecting you to help them. Writing a negative recommendation rarely happens. This isn't just an oxymoron, but it's also of incredibly bad taste. As the adage goes:
If you can't say anything nice, say nothing at all.
Even when the person requesting a recommendation has been a bad student, it isn't acceptable to write a bad recommendation. For one, this isn't a product review. Your negative recommendation could have a lasting impact on an applicant's life.
Warning Other Teachers
There's only one time when it's acceptable to warn other teachers about a student's recommendation request. You can warn colleagues about a student if you know the student is dangerous or has exhibited abusive behavior.
If you don't want to write a college recommendation letter for a student, it's best to decline their request.
Writing the Ideal College Reference Letter
The best way to write any content is to follow a structure. Here's a guide for writing each component of a college reference letter.
Salutation
Reference letters follow a business format. This means you should start with a formal salutation addressing a specific recipient.
For example:
Dear [College name or scholarship board]
If your reference is going to be used for multiple applications, you can also use a general salutation such as:
To whom it may concern, or dear College Admissions Representative.
Introductory Paragraph
Your letter of recommendation must highlight an applicant's achievements and character in the way a story unfolds. An effective recommendation letter should give the student a brief background by showing how you know the applicant.
Start with something memorable. A strong introduction paragraph should highlight your student's strongest characteristics.
Achievements and Character
The second and third paragraphs should focus on whom the applicant is, not just on their accomplishments. Give examples of how the applicant demonstrated key traits in his actions. College applications already include a list of an applicant's achievements and academic performance records.
The best way to state these traits is to show the relationship between an applicant's traits and achievements. Again, tell a compelling story.
For example, you can highlight leadership skills by citing a sporting activity where X led her team to victory.
Direct Recommendation
Your recommendation section must be assertive and strong. More importantly, your recommendation must be sincere. Reiterate the student's best qualities, and demonstrate the ways these qualities make them a good fit for the university.
End your recommendation by encouraging college representatives to contact you for clarification and questions.
Direct Recommendation Examples
Example A
To Whom it May Concern,
Please find attached my letter of recommendation for John Doe. I have no doubts that he would be an excellent addition to your college. He is a highly intelligent and motivated student who has always strived to achieve his best. In addition, John is also a kind and introspective person with a great sense of humor. I'm confident that he will make you proud as a community member.
Please contact me at (phone number) if you have any further questions.
Sincerely,
[Your name]
Example B
Dear Professor,
With great pleasure, I attest to the academic excellence of my friend and former student, John Doe. Without reservation, he is one of the most dedicated students I have ever encountered. His intelligence and ability to think critically are matched only by his passion for learning; no task or problem was too daunting for him. In addition, John has always been an exemplary member of our community – respectful, conscientious, and polite, even under pressure. It would be my honor if you would consider him as a candidate for your college program.
Thank you very much for your time and consideration.
Sincerely yours,
[Your name]
Example C
To whom it may concern,
With great pleasure, I am writing this letter on behalf of Jessica Chandler. I have had the privilege of teaching Jessica for two years in my college mathematics class. In addition to being an excellent student, Jessica is also a kind and conscientious person who puts her classmates first. She truly cares about learning and always goes beyond what is asked of her.
Jessica would be an outstanding addition to any university program, and I recommend her without reservation. If you need more information, please contact me at your earliest convenience.
Sincerely,
[Your name]
Example D
To whom it may concern
As a counselor at the University of Michigan, I have guided Jerry for three years. During this time, I have found him to be one of the most dedicated and hardworking students I have ever encountered. He is always willing to go above and beyond to ensure that he fully comprehends the material. In addition, Jerry has demonstrated strong leadership qualities both inside and outside of the classroom setting. He was heavily involved in organizing several major on-campus events, as well as serving as captain of his varsity soccer team. Based on my interactions with Jerry, it is evident that he possesses all the qualities necessary for success at any college or university. Accordingly, I highly recommend him without any hesitation.
Example E
To Whom it May Concern,
Please allow me to recommend Cara as an excellent student and all-around person. I have had the pleasure of knowing her for many years, both inside and outside of the classroom. In each situation, she has impressed me with her intelligence and ability to think critically about complex situations. Most importantly, though, Cara is warm-hearted and cares deeply about others – a trait that makes her an outstanding community member. She would be an asset not only in college but also in any field or occupation she pursues after graduating from high school.
Sincerely, [your name]
In Summary
A college recommendation letter is one of the most important documents you'll ever write. They are a way to help someone move onto a greater stage in their academic life. Consider using our Hey INK tool if you need a quick and easy way to write reference letters. It leverages advanced AI technology to produce impressive results.
Explore All
Write A Good Reference Articles