One of the most challenging aspects of global travel process is getting a well-written visa reference letter. You must be conversant with the requirements of such letters in the first place to write them correctly. This article outlines essential Tips for writing a visa reference letter.
Suppose someone requests that you write an immigration reference letter for them, you'll need to get it write. In that case, you need to know the tips for writing the perfect visa reference letter.
This guide will put you on the right track.
Importance of a Visa Reference Letter
Immigration law is complicated, time-consuming, and potentially unpleasant. Applicants must demonstrate their eligibility for a visa, and timelines and supporting evidence must be exact.
A good reference letter for a visa shows immigration officials that the applicant is the right person for a visa. The letter demonstrates to officials that the applicant possesses the qualities necessary and only good intentions toward the country they seek to get into.
A good reputation is everything – your letter can make or break an applicant's visa application procedure.
When Do I Need to Write a Visa Reference Letter?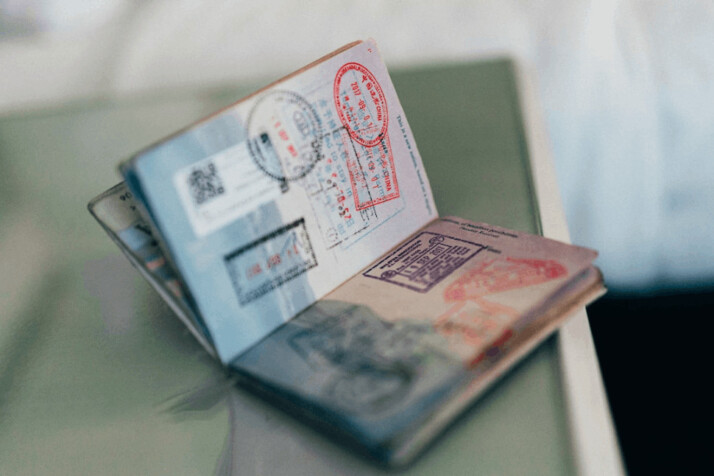 A Reference Letter for a Visa Can Be Used in a Variety of Situations.
You might receive a request for a visa reference letter for immigration purposes from a relative or coworker at some point. This post outlines the steps you should take to successfully write a reference letter for someone applying for a Visa.
Although the process may vary slightly depending on the nationality of the potential guest, the following tips should help guide you through the process.
Who Should Write a Visa Reference Letter?
Generally, there are no restrictions on who can write a visa reference letter. As long as they can demonstrate they know the visa applicant well enough to write about their skills and character.
Parts of a Visa Reference Letter
Like any letter, a visa reference letter has an opening (introduction), a body, and an end (closing).
1. Introduction
In this opening section, one would include the date of writing, the applicant's name, their relationship to them, background, and social position.
The introduction is crucial since the immigration official would already have a general idea of the applicant by the time the introduction is over.
2. Body
The body of the letter comprises anecdotes and old memories, that lets the writer vouch for the applicant's character and well-being. The more moving and heartfelt it is, the better.
3. Conclusion
Conclude by outlining your justifications for thinking it would be wise to give the applicant a visa and sign off.
Tips for Writing a Visa Reference Letter
When writing a visa reference letter, it is crucial to include every necessary detail to enhance the chances of the approval of the visa.
Here are some tips for writing an effective visa reference letter:
1. Easy to Read and Concise
The letter should be concise, well-written, and easy to read. It should be brief but comprehensive. It should typically be one page long.
2. Be Specific
Be specific about why you are recommending a person for a visa. Outline their qualifications and experience that make them eligible for the visa they request.
3. Show Character
When writing a visa reference letter, it is essential to include specific information about the applicant's character and skills. Give relevant experiences and speak well of the applicant's moral character, sense of integrity, and work ethic.
Making a favorable impression depends heavily on qualities like dependability and degree of responsibility.
4. Include Your Contact
Make sure your contact information is included so that embassy officials can reach out if they have any questions.
5. Show Relationship
Be sure to state your relationship with the applicant. If they are your family or friends, include their names and relationship with you. If they are colleagues, state the nature of your work or professional association.
6. Information About the Author of the Recommendation Letter and the Applicant.
The authorities can conduct a background check on the author of the letter. This will also help to confirm the applicant's identity and his true intentions.
Name, complete address (city, state, zip code), place of employment, job title, email address, and phone number are personal information to include.
7. Use Positive Language
Use positive language that reflects positively on the person you are recommending.
Visa Reference Letter Sample
Date: To the immigration office,
Re: [applicant's name]
To whom it may concern,
Since XYZ, I have been a citizen of this nation under the name ABC. I live at [include your complete address, city and state, phone number, and email]. I have known [name of applicant] for [explain how long you have known the applicant] since [discuss your relationship with the applicant in as many specific details as you can].
[Write about your relationship with the candidate, emphasizing how close you are to one another. You can be as thorough as possible in this part and mention whatever the immigration judge should know.]
[End with a letter of appreciation and any additional information the court might require regarding the applicant.]
Sincerely,
Names and specifics.
Conclusion
These tips for writing a visa reference letter will be a great resource. The secret is to be concise while still being as emotional and personal as possible.
Write this letter carefully because getting a visa approval may depend on how well you present the applicant.
Explore All
Write A Good Reference Articles