A resume is a document that potential employers use to learn about your work experience, skills, and education.
A reference section is one of the parts you'll find in a resume. It is slightly different from the other parts of your resume because it doesn't exactly dwell on your skills. Instead, it is a list of people that can vouch for you.
This article shows you how to write a resume reference list. It also answers all your questions about resume references.
Why and When Employers Request Reference Lists
Employers request a list of references to verify your qualifications and attest to your character and ability. Before now, reference lists were a mainstay in resumes. However, in recent times, they are hardly considered a core part of the resume. Many think that a reference list makes your resume unnecessarily bulky.
Thus, most people only include a reference list in their resume if the potential employer asks for it. Nonetheless, professionals shouldn't wait till an employer asks for a reference list before having one. The section below shows you exactly how to write a resume reference list.
How to Write a Resume Reference List
You don't just list references on your resume. There's a specific format to follow.
Contact Your References
Before anything, be sure to contact your reference first. Let your references know you're including them as referees on your resume. Doing this prepares them for what's to come. You don't want your reference to sound hesitant when contacted.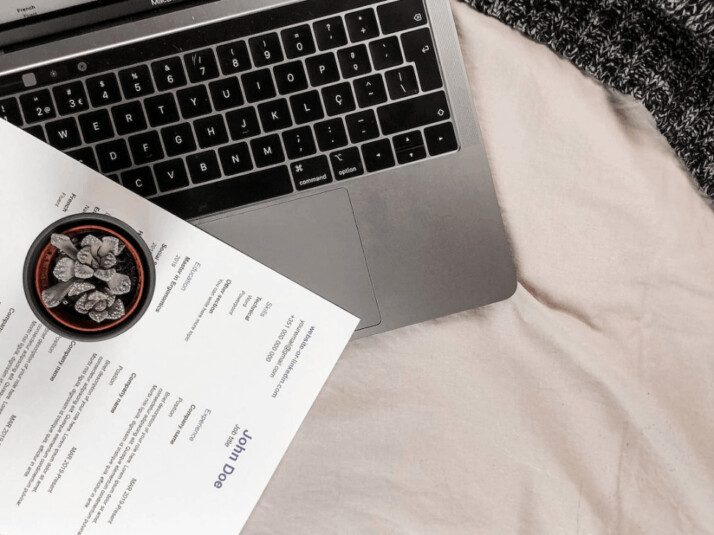 The Best Shouldn't Come Last
On your reference list, the best should come first. You shouldn't save the best for the last. The first names on the list should be the names of the people that will put in the best words for you. Don't get it wrong. All your references are meant to put in good words for you, but some are more likely to go the extra mile.
Formatting Should Be Consistent Throughout the Sheet
Your resume reference list comes in three formats. It can come as contact information in the body of the resume. In addition, you can have a separate reference sheet. It may also appear on a third page.
Below are instructions for how to list your references depending on which method you choose.
Contact Information in Body of Resume
If you decide to include contact information for your references within the body of your resume, simply format it as follows:
Name
Job Title
Company Name
Email Address
Telephone Number
For example,
Joan Brown
Human Resources Manager
ABC Corporation
jbrown@abccorp.com or 555-555-1212
Be sure not to forget to include each individual's job title and company name! This is especially important if you have multiple references from one organization.
Reference Sheet
A reference sheet is a document with all of your referees' contact information listed. When submitting this type of document, make sure that each referee's info is easy to find and identify. This makes it easy for employers to know who they should reach out to.
Use either bullets or paragraphs. If you are using paragraph form, make sure spacing is consistent between lines. Input the following information for each reference:
Name
Title
Company Name
Phone Number
Third Page
If your resume exceeds two pages, you can place your reference list on a third page. The third page is attached to the resume as well. You should follow the best practices explained above for this one too.
Conclusion
When you're applying for a job, one thing the potential employer will ask for is a list of references. This can be intimidating if you don't know how to properly format this document. The tips shared in this article make it easy. You can choose from any of the formatting styles listed and list your references.
Explore All
Write A Good Reference Articles