Letters of recommendation are not just for students and colleagues. You may also have to write a letter of recommendation for a family member. This guide is designed to help you write a letter of recommendation that will make a real difference. If you need some examples of good personal reference letters, you will also find them aplenty in this article.
How to Write a Letter of Recommendation for a Family Member
Writing a letter of recommendation for a family member isn't too different from your regular recommendation letter. This section analyzes the parts of personal recommendation letters to identify the specifics that make them different.
Salutation
A personal recommendation letter will have a salutation like a regular reference letter. The salutation is simple — Dear + the recipient's name should suffice. If it's a more generic letter, a simple "To Whom It May Concern" is enough. In some cases, you may skip this part.
Introduction
The first few sentences of the first paragraph should introduce you and your relationship with the person you're recommending. This part should explain why you're qualified to recommend them. Here, you should be able to state the personal relationship you have with them. Doing this helps the recipient know that you're recommending them on a personal level and not based on work or academic experience.
Offer Specific Information
You should dedicate a couple of paragraphs to offering specific personal details about the individual. Remember, this is a personal reference letter. It is meant to attest to their good character. You can praise their notable attributes in this part. Be sure to offer specific examples of instances where the individual displayed these stellar qualities.
Summarize
Finally, you should summarize your key points and why the individual is worthy. Read the letter to your subject to make sure it says what you want it to. You might also want to read over it a few times to ensure you have captured what you wanted to say. Be sure that it's formatted correctly.
Examples of Personal Letters of Recommendation
If you still need a little bit more help, you can take inspiration from the samples below.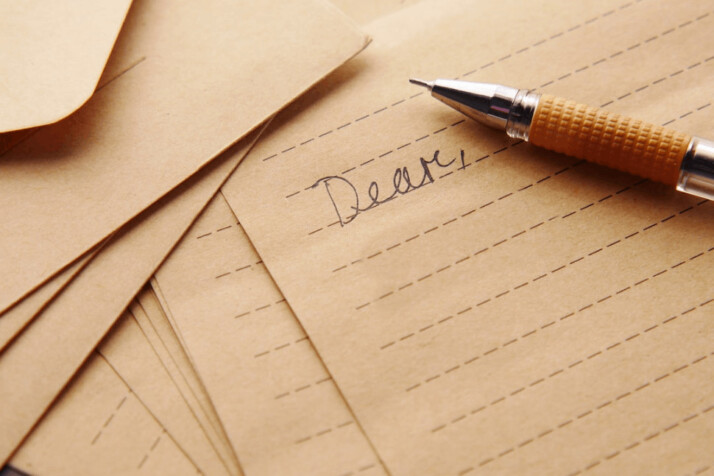 Template 1
Dear Hiring Manager,
I am writing to provide a letter of recommendation for my cousin, Sophia Alcaraz. I have known her since birth, and we share a very close family bond.
She is a hardworking, honest, and determined individual who will excel in any job or activity she pursues. In addition to being an excellent student, she is also someone with high moral standards and impeccable integrity. I highly recommend her for your organization.
Thank you for your consideration! You can contact me via email at (insert email) if you need more information.
Regards,
Sam Asher
Template 2
Hello,
The purpose of this letter is to recommend my friend for admission into your school. We are very close and have shared many experiences. I can attest that he is a kind-hearted and intelligent young man who will be an asset to any community. In addition to his academic merits, he is also bilingual and has experience in tutoring younger students.
You can always contact me if you would require additional information about him or our family.
Thank you for your time and consideration.
Sincerely,
[Your name]
Template 3
Dear Employer,
I'm penning this letter as a reference for my nephew, Gary Sinclair. I have known Gary since he was born and can say without hesitation that he is one of the finest young men I know. He has always been very intelligent and articulate, with maturity beyond his years. In addition to his academic success, he is also kind-hearted and compassionate. These qualities will undoubtedly serve him well in any field he chooses to pursue.
His parents raised him well. They have raised him with strong moral values and instilled within him a sense of responsibility and purposefulness. It goes without saying that they must be commended for their excellent parenting skills!
Thank you so much for your time and consideration; we sincerely hope our nephew gets the opportunity to attend your program!
Sincerely,
Henry Sinclair
Conclusion
Writing a character reference letter means putting in good words for a member of your family. The letter requires writing positive things about the individual to boost their chances of getting a positive response. It is like any other form of recommendation letter. The only difference is that you have a personal relationship with the person beyond work or school.
Before starting the reference letter, make sure you have enough details about the purpose of the reference letter. Doing this ensures the recommendation letter doesn't sound generic.
The recommendation letters above were generated in a few seconds using the Hey INK tool. You should also check it out if you want to generate some amazing recommendations or reference letters like the samples above.
Explore All
Write A Good Reference Articles