As a hiring manager, chances are, you get asked to write recommendations A LOT. Because who better knows about a person's work ethic, personality, and skill set than their previous employer?
This is no easy job, though. And that's why we've listed some tips and samples in this guide to help you write a better letter of recommendation for former Employee. These are sure to prove very valuable in your writing process.
Recommendation letters help to make recruiters more confident in hiring an applicant for the position. They can effectively sway the decision-making process of recruiters. As such, you don't want to take this task lightly. You must provide a recommendation letter that shows strong professionalism and respect for the Employee's experience.
What is a Recommendation Letter?
Recommendation letters are generally written to support an individual's application for a job, education or other opportunities. They provide specific reasons why the person is suited for the position and can highlight qualities that may not be included in cover letters.
An employer's recommendation letter will provide insight into things like:
What kind of employees are they
How well they interact with others
What skills do they possess
Whether they were competent in their position.
When applying for a new position, one of the most valuable references is from a previous employer. It's one of the tools hiring managers to use to analyze what kind of Employee the candidate will be. It also helps them know whether they will fit in with their corporate culture.
It's also an endorsement, providing a positive recommendation for the person's application with the company.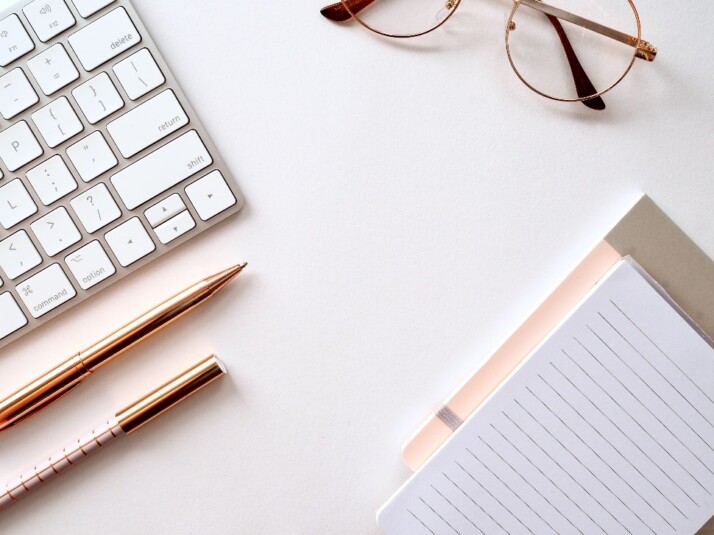 What To Include in Your Recommendation Letter
You want your letter to be comprehensive and cover all the necessary information. Here are some of the main things you should include:
Dates of employment
The position held
The company name
Job Responsibilities
Strengths and abilities
Qualifications
Contact Information
Include the skills, attributes, and personality traits that make individuals well-suited to their job. You might also mention some of the recognitions and awards they received while working for you.
Key Steps To Write Better Employee Recommendations
A well-written letter of recommendation highlights an individual's strengths and achievements, which can make them stand out from other applicants. Here are some steps you can follow to write a great letter:
Start your letter by stating the person's name and position they held while working for you.
Give a brief overview of their time with the company, highlighting notable accomplishments or projects they worked on during their tenure.
Describe how this Employee was an excellent member of your team. Mention how they go above and beyond what was expected of them.
Explain why you believe they would be a great fit for the new role and explain how they would excel in the position/environment.
Use concrete examples to illustrate why you hold this person in high regard, showing that you're not just giving them a generic endorsement.
Recap all the reasons why you think this person is fantastic and worth hiring. Be sure to stress that it would be difficult to find someone as qualified as they are!
Letter of Recommendation For Former Employee Examples
Dear [Employer name],
With great pleasure, I write this letter on behalf of my former Employee, Jane Smith. I can unequivocally state that she was an integral part of our team while she worked here. And I believe she would be a valuable asset to any organization looking for talented individuals.
Jane has always been the type of person who puts her whole heart into her work. She is reliable, organized, and motivated– truly a model employee. In addition to these admirable qualities, she also possesses superb communication and customer service skills, which have served her well in previous roles. Her passion for helping others makes her shine in whatever position she holds and will undoubtedly lead to success wherever she goes next.
If you are looking for someone exceptional to join your team, look no further than Jane Smith. Thank you for your time. And please feel free to contact me if you have any questions regarding her qualifications or past performance at our company.
Sincerely,
[Signature]
Example 2
Dear [Hiring Manager],
I am writing to recommend David Jones as an excellent candidate for [job position]. I have known Dave for the past two years, during which time he has been a dedicated and hardworking member of our team. He always goes above and beyond his duties, taking on extra tasks without complaint. His positive attitude is a real asset to any workplace.
Dave's skills in customer service are particularly impressive; he truly understands what it takes to provide top-notch client support. On behalf of our company, I would like to thank him for his contributions and wish him all the best in his future endeavors.
Kind Regards,
[Signature]
Wrapping Up
A letter of recommendation for former Employee can be a powerful tool in helping them secure a job. It should provide the potential employer with information about the applicant's skills, qualities and work ethic that may not be evident from their resume.
Explore All
Write A Good Reference Articles