A letter of recommendation is a valuable asset when applying for jobs, scholarships, or other opportunities. A strong letter can provide insights into one's qualifications and character that would be difficult to convey in other parts of the application process. If you have to write a letter of recommendation for someone, using the proper letter of recommendation wording will improve success.
A letter of recommendation highlights a person's good qualities, work ethic, and abilities. People searching for new opportunities often seek a senior or trusted expert to write a letter of reference. Knowing the right words to use in your letter is essential. This guide discusses everything you need to know about writing a compelling letter of recommendation.
What Is A Letter of Recommendation?
A recommendation letter, by its nature, is written on behalf of another person. It highlights a person's best attributes to a prospective new employer or college admission officer. The recommendation letter also details the writer's relationship with the referred person and why they recommend them for a specific role.
Letters of recommendation, also known as a letter of reference, are supplemental documentation that displays a particular person's experience, personality, knowledge, or skill.
Because a letter of recommendation reinforces a good narrative, the writer testifies for the person using encouraging and insightful wording.
Why Is a Letter of Recommendation Important?
A letter of recommendation is mostly required during applications to colleges, job positions, or other professional purposes. It is significant for the following reasons:
Provides insight into the applicant's academic and professional goals.
Outlines the applicant's abilities and expertise and recommends the applicant's potential.
A first-hand account of the applicant's character will often help the recruiter or college admission officer conclude if the applicant has the qualities sought.
Boosts the applicant's status in the eyes of the employers.
Allows for a different perception of a person's personality and character.
Is required for positions with increasing levels of responsibility.
Offers another person's perception of the applicant's personality and character.
Keys to Writing the Perfect Letter of Recommendation
Letters of recommendation come in various styles and formats. Although they are a written personal testimony, they show that the person has the skills, academic, or personal qualities necessary for a potential employer.
Regardless of the chosen style, the choice of words plays a crucial role in determining the letter's effectiveness. As you pen the letter, be sure to include words that express the following traits: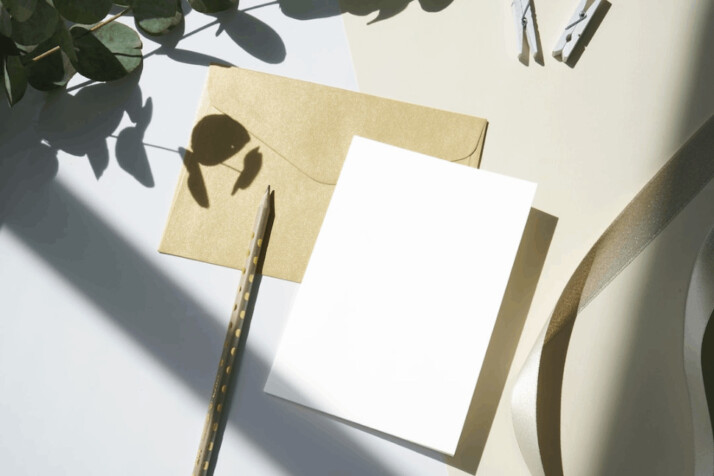 1. Familiarity
Use words that present the history between you and the person you describe. Such words should show that you are familiar with the person.
A good example is "acquainted."
Example: "While serving on the community welfare committee together, Edward and I became acquainted."
2. Can Be Relied Upon
Use words that illustrate that an individual is trustworthy, reliable, and has an excellent work ethic. Examples of such words are: Dependable, reliable, faithful.
Example: "Jonathan Richard and I have been co-workers for six months, and I have been incredibly impressed with his faithful dedication to his job. He is dependable to a fault, which is undoubtedly his best trait."
3. Is Capable
Your choice of words should portray the individual as capable of having the credentials and expertise to perform a job. When a letter describes someone as qualified, it means that they possess most or all necessary skills.
The best example is the word "qualified."
Example: "His six years of experience as an auto mechanic makes him highly qualified for the job."
4. Highly Motivated
Use words that characterize someone who is goal-driven and highly motivated in their work. Make use of words that describe someone who takes an initiative regularly.
A word that does this is "driven" and the phrase "goal-oriented."
Example: "He is a highly motivated and goal-oriented young man."
5. Is an Asset of Value
Use adjectives and adverbs to describe someone who has qualities and abilities that are valuable. Consider including the phrase at the letter's end. For example: "Valuable asset"
Example: "I do not doubt that he will be a valuable asset to your faculty."
6. Show Competence
Use wording that shows the person's competence. These should be words that indicate the person is qualified, capable, and has the experience necessary to carry out a task. When a letter calls someone "qualified," it suggests they have most or all of the required skills.
Example: "Jane's training in caregiving and four years of experience in the field makes her highly qualified for the job."
Effective Letter of Recommendation Wording
There are essential things a letter of recommendation should also say. It should mention that the candidate has qualities worthy of the recommendation. Refer to any good skills that the candidate and present it constructively.
Below are effective phrases for the critical parts of a recommendation letter:
1. Introduction
Begin with a strong introduction. You must first state how excited you are to write the letter. Then describe your relationship with the person (supervisor, pastor, co-worker) and how long you've known them.
Examples:
"I am happy to serve as a reference…"
"I'm pleased to recommend…."
"First came into contact with…."
"..has performed work under my direct supervision."
2. Describe their qualifications
It is essential to talk about the candidate's qualifications for the opportunity he/she is seeking. Mention previous performance, achievement and contributions. Such phrases include:
"A wide spectrum of abilities."
"Always upbeat and trustworthy."
"Is original and artistic."
3. Good Ending
Conclude by making your recommendations clear and expressing your readiness for future cooperation. You can do this with phrases like:
"Give my unequivocal endorsement."
"All faith in her capacity to."
"If I can help you further,"
"If you need anything else,"
Conclusion
The best letter of recommendation wording are those that highlight the person's strengths and accomplishments in a positive light. Words like "hardworking," "dedicated," and "innovative" are all great choices to use when writing a letter of recommendation.
Explore All
Write A Good Reference Articles