Writing a thank you for writing a reference letter is an essential step in the job-seeking process.
Expressing your sincere gratitude to those who have supported you can give them peace of mind. It shows them that potential employers appreciate and take their efforts seriously. But how do you write such a note?
This blog will provide all the information you need to craft the perfect thank-you note. Right from sending one to sample letters to tips on what makes a compelling message.
Why Send a Thank You for Writing a Reference Letter Note?
First, let's start with why it's essential to write this kind of thank-you note. It shows your appreciation for the effort and time put in by the reference letter writers. It also strengthens your relationship with them.
Additionally, these references are never called upon again for a future job application. In that case, they'll be more likely to respond if they remember that you were polite and appreciative of their help.
How to Write a Thank You for Writing a Reference Letter Note
Now that we know why writing this kind of thank-you note is crucial, let's learn how to craft one. The most important thing is to ensure it's sincere Don't send generic reminders! You should tailor each message to the person who wrote your reference letter. Here are some key elements every good thank-you note should include:
• Acknowledge the effort put in. Make sure to express gratitude for the hard work and time that went into writing your reference letter.
• Explain how their help was instrumental to your success. Let them know that their assistance was invaluable and how it helped you get closer to achieving your goals.
• Ask for future support if needed. They might be able to provide more help down the road (such as another letter of recommendation). Please let them know you'd appreciate any further assistance they could lend.
Samples of a Thank-You Note
Now that you know what goes into writing a good thank-you note, here are three sample notes to check out: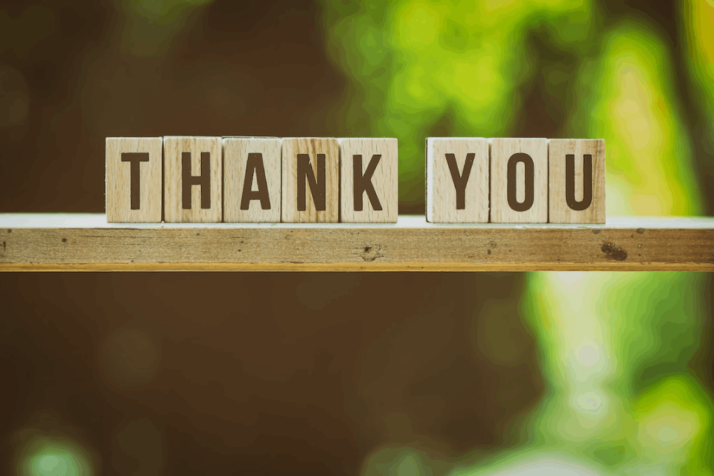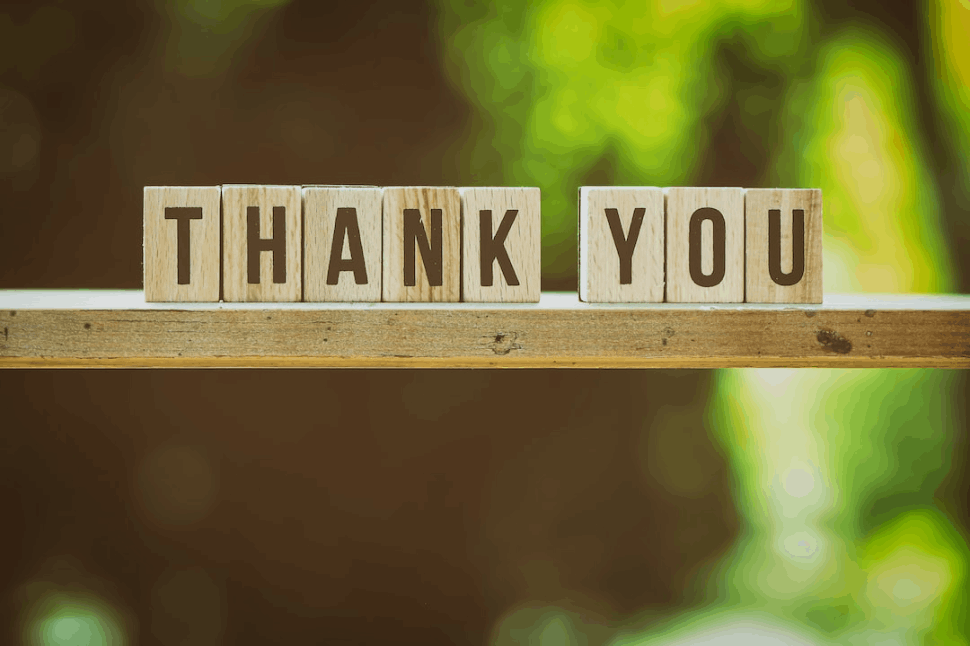 Sample 1
"Dear (Name), I'm writing to express my gratitude to you for taking the time to write a reference letter for me. Your support was instrumental in helping me get closer to achieving my goals, and I'm deeply grateful for your assistance. If there's anything else I can do for you, please let me know."
Sample 2
"Dear (Name), Words cannot express how much I appreciate your efforts to send a reference letter on my behalf. Your kind words and endorsement mean so much to me, and they have been invaluable in this job-seeking process. Thank you again!"
Sample 3
"Dear (Name), I just wanted to reach out to say I am grateful for writing the reference letter on my behalf. Your help and guidance were essential in helping me reach this point, and I'm truly grateful for your support. Any future assistance you can lend would be much appreciated."
Tips for Writing Your Thank-You Note
Now that you have some ideas of what a thank-you note should look like, here are some tips to ensure yours is effective:
Make Sure It's Sincere
This is key – don't just send generic notes! Show that you appreciate the individual's efforts by tailoring each message specifically for them.
Don't Forget to Follow Up!
After sending out your thank-you notes, follow up with each reference letter writer down the road. This could be a simple check-in email or call to let them know how you're doing. And to remind them of your appreciation for their support.
Keep It Brief
While your note should show sincere appreciation, there's no need to write an essay! A few sentences are enough to express your gratitude and thanks.
FAQs
How to Get a Recommendation Letter
1. Please Choose Your References Carefully
Referring to those who know you best will help you choose references. In general, having a letter of recommendation from someone who is high on the corporate ladder may seem impressive. But if they don't know you, it will show.
2. Ask on Time
Most commonly, it is better to send your request for a recommendation two weeks before you are expected to need it. Therefore, your reference will have the time to prepare your recommendation letter well and write it.
3. Use a Little Joke
A little flattery is a good thing. Let your reference know how much you enjoyed working with them, how much your opinions are valuable, or what you've learned from them. Do not go overboard, or you will come across as insincere.
4. Please Provide All the Details Necessary.
Provide the necessary details about your job you are applying for to make it easier for your reference to write a great recommendation letter. Refresh your memory on your skills and qualifications, highlighting what you want in your recommendation.
What Should Be in a Thank-You Email?
Salutations should address the individual by calling their name. Let's say you're Dear Albert. If you are the person who wrote the recommendation, you might have lost track of the people you wrote recommendations for. An introduction like this would refresh the individual's memory about you.
You should include appreciation in the body of the email, even when it is busy.
Conclusion
Writing thank-you notes may seem like a small gesture. But it can go a long way in solidifying relationships with those who have helped you. By following the above tips and samples, you'll be able to craft the perfect "thank you for writing a reference letter" note. It'll show your appreciation for the help you received. Happy writing!
Explore All
Write A Good Reference Articles