Have you been asked to write a reference for a student? Student reference letters are a staple requirement for several types of universities. It requires a deep understanding of the student and their background. If you want to write an accurate recommendation that will serve the student well, there are certain steps you can follow. And you can find them all here in this article.
A good recommendation letter speaks volumes about a student's ability and character. It also should reflect on their personality. The more accurate information you can provide, the more your letter will sound genuine and be viewed as a credible reference.
What Are Student Reference Letters For?
Reference letters, also known as recommendation letters, highlight a person's character traits and work ethic to help them succeed in their applications. Students may use a letter of recommendation to assist them in an academic program.
These letters should be written by someone who has spent time with them in an academic or professional setting. For universities or companies, it gives a reference account of the qualifications of applicants, including their capabilities, strengths, goals, and achievements.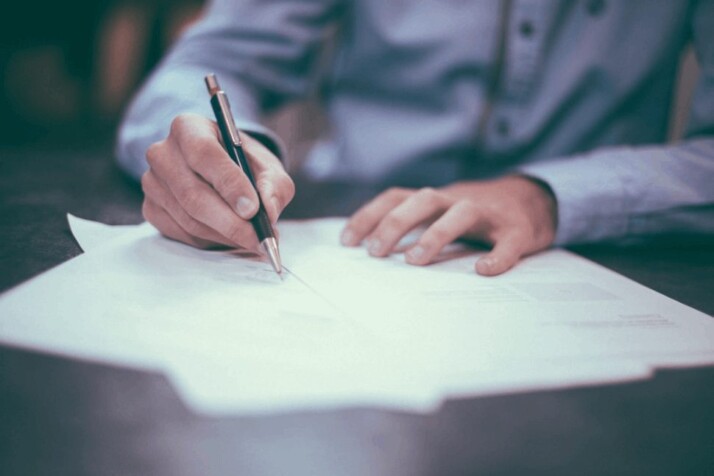 How to Write a Reference for a Student
A student reference letter aims to provide information about a former student's skills, qualities, and achievements that are relevant to their current goals. When writing a reference letter for students, it is important to focus on specific examples that illustrate their demonstrated strengths.
Follow these five steps for writing an effective student reference letter:
Start by introducing the student and providing general information about them. You can include how you knew them, their year in school, or recent accomplishments.
Share what you know about their character traits or unique skills. Highlight the things that could benefit them in future endeavors.
Briefly describe any academic successes they have achieved. This can greatly make their application more appealing. You can also mention any subjects they enjoyed learning/were good at.
Talk about how the student interacted with others inside and outside class. Were they positive leaders or engaged participants? Are they more of an introvert or extrovert? Try to share your thoughts on their personalities and how it affects their relationship with colleagues.
Summarize your thoughts on the individual as a learner and potential employee. Do you think they would be successful in furthering their education or excel in future job opportunities? Let their future employer or the school's admission council know your thoughts.
Great Student Reference Letters Examples
Example 1
To whom it may concern,
I am writing to recommend John Doe as an excellent candidate for future academic or professional opportunities. I had the pleasure of teaching John during his time at [university name], and he was an extremely dedicated and motivated student. His hard work paid off with top grades in all of my classes.
John is not only a brilliant scholar but also a leader on campus. He served as President of the Student Association during his senior year. While in the position, he was responsible for organizing hundreds of students and ensuring their voices were heard. In addition to his impressive academic record and extracurricular involvement, John is also highly respected by his peers. This is because of his kind nature and strong moral compass.
If you would like more information about John's qualifications, please do not hesitate to contact me at [contact info]. I can guarantee you will be pleased with this outstanding young man. Thank you for your time and consideration!
Sincerely,
[Signature]
Example 2
Dear College Admissions Committee,
I am writing to enthusiastically recommend David for admission into your esteemed college. A natural-born leader and gifted student, David has been a standout performer in our high school since his first year. In addition to maintaining an impressive academic record, he is also captain of the varsity soccer team and deeply involved in numerous extracurricular activities.
A compassionate young man with a strong sense of social justice, David has consistently dedicated himself to positively impacting those around him. For example, he raised nearly $2,000 for charity last year by organizing a campus-wide marathon. I do not doubt that he will continue to be an asset both inside and outside the classroom at your institution.
David would be an excellent representative of your college, and I highly encourage you to consider his application favorably. If you have any questions or require more information, you can contact me directly at [PHONE NUMBER]. Thank you for your time and consideration!
All the best,
[Signature]
Example 3
To whom it may concern,
I am writing to you on behalf of [student name]. I highly recommend her for the position of [X] in your company. She is an excellent student and has much to offer in this field. In addition to having strong English skills, she also possesses great organizational abilities and attention to detail. Her past experiences have given her valuable knowledge in this area. And this would make her an asset at your workplace.
Thank you for your time and consideration. If you need more information, please feel free to reach out to me at [contact info].
Sincerely,
[Signature]
Wrapping Up
A student recommendation letter is an important piece of document that attests to a student's character, achievements, and potential. It can be helpful for prospective colleges or employers to assess whether the applicant would be a good fit for their institution or organization.
Reference letters don't need to be overcomplicated. Follow these simple steps on how to write a reference for a student, and you should be good to go!
Explore All
Write A Good Reference Articles