College scholarships are always keenly contested. Many require interviews and reference letters. Writing a college scholarship reference letter may seem intimidating at first. But with the tips we will share in this article, you will get better at it.
A scholarship reference letter attests to a candidate's qualities and characteristics that make them worthy of a scholarship. This means when writing a college scholarship reference, it is important to highlight the candidate's character and achievements that are applicable to the scholarship.
Important Steps in Writing a College Scholarship Reference Letter
This section takes you through the important steps of writing solid reference letters for college scholarships.
An Introduction
The first part of your reference letter should identify you (the recommender). You can identify yourself by providing your name and the position you hold. This introduction lays the foundation for the entire letter. It establishes your relationship with the student and how long you've known them.
A General Overview of the Student's Qualities
After introducing yourself and your relationship with the student, you should write a brief overview of the student's qualities. This part of the recommendation letter aims to support the value and importance of the student as a potential scholarship recipient. Also, in this part of the recommendation letter, you should include your thoughts about the student's character.
Specific Instances to Support Your Observations
The letter of recommendation should continue with specific examples that support your thoughts and observations. This section is important because it gives the admissions committee more information to take into account. Having more examples to back up your thoughts and observations can really help with the application. You don't want your observations to sound abstract. Therefore, the specific examples you lend credence to your observations.
Summary
Summarize your thoughts on why the student is worthy of the scholarship. Be sure to indicate your willingness to be contacted for more details about the student.
Example of a Good College Scholarship Recommendation Letter
To ensure you're headed in the right direction, we have some great examples of recommendation letters for you.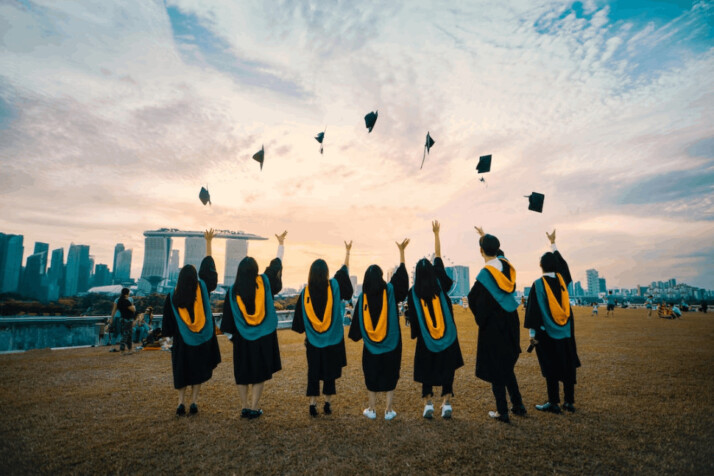 Template 1
Dear Scholarship Committee,
My name is John Wordsworth, the Dean of Faculty at XYZ University. I am writing to provide my strong endorsement of Jane Doe for the XYZ Scholarship. I've known Jane for four years, both as a student in my classroom and as a participant in our school's drama club. In all that time, I have been consistently impressed with her intelligence, drive, and her dedication to whatever task she has set before herself.
Jane is one of the top students in her class academically, and she has demonstrated a particular aptitude for mathematics and science. She would be an excellent candidate for any scholarship that values academic achievement. But Jane is more than just a gifted student. She is also a natural leader with a passion for making positive changes in her community. Through her involvement in drama club, she has helped build an inclusive and supportive environment where all students can feel comfortable expressing themselves creatively. She has also been active in organizing fundraisers for local charities and volunteering at homeless shelters. Jane's commitment to service and leadership makes her an ideal candidate for the XYZ Scholarship.
In short, Jane Doe is an outstanding young woman who has already made a positive impact on those around her. She has the potential to achieve great things in the future. I believe she would be a worthy recipient of the scholarship.
Thank you for your time. You can reach out to me at (XXXX-XXXX) if you need any more details about Jane.
Regards,
John Wordsworth
Template 2
To Whom it May Concern,
I'm writing to provide a college scholarship reference letter for Patrick Newkirk. I have had the pleasure of knowing and teaching Patrick for the past four years in my capacity as his English teacher. In that time, I have come to know him extremely well, both as a person and as a learner. Thus, I can say, without hesitation, that he would be an excellent candidate for any college scholarship they might be applying for.
As a student, Patrick is consistently one of the top performers in my class. He is diligent and disciplined in his studies, always putting in the extra effort to make sure he understands everything fully. He's also very inquisitive, frequently asking questions during lessons to ensure he is engaging with the material on a deeper level. This questioning nature extends beyond the classroom too. He is always keen to learn more about the world around him. Similarly, he is constantly looking for new opportunities to grow and develop further.
In addition to being an outstanding learner, Patrick is also a highly-valued member of our school community. He is friendly and outgoing, always taking time to get to know new people and making them feel at home.
This scholarship will help Patrick to achieve his ambitions and continue to invest in his future. You can contact me [enter email] if you have any questions. I'd be glad to provide more information on why Patrick is a deserving candidate for the scholarship.
Kind regards,
Alfred Hitchcock
Conclusion
Writing a college scholarship reference letter isn't as hard as it seems. The instructions in this article show you exactly how to do it. Also, you can generate a good reference letter using the new Hey INK tool. We generated the examples above within seconds using Hey INK. You only have to provide the instructions, and the tool handles the rest.
Explore All
Write A Good Reference Articles