Writing a reference letter for a priest can seem like a challenging task.
A priest is a religious figure authorized to perform sacred tasks and ceremonies, particularly in the Roman Catholic, Anglican, or Orthodox churches. They are sometimes known as a pastor, minister, or (bishop).
So, what is the right way to recommend them for a position? This article will guide you in writing a recommendation letter for a priest.
What is A Pastor's Job?
A pastor's role is to help lead religious organizations in defining their congregations' vision, direction, and messaging. Congregants receive spiritual, moral, and emotional support from a pastor.
Pastors can work in a variety of settings. These include community churches, and nondenominational or Unitarian centers, religious camps and programs, hospitals, military units, or parish schools.
Some pastors continue to teach or work in hospitals, assisted living facilities, or retirement communities.
Preachers should have a theology background and exceptional interpersonal skills to succeed in their profession.
Tips for Writing A Reference Letter For A Priest
It may be intimidating to write a recommendation letter for a priest. However, it works the same way as it would for any other person.
But must know that it's not a professional reference letter.
You should write it as a character reference to attest to the person's spiritual, religious, and positive attributes. Moreover, you need to focus on how they can positively contribute to an organization.
Character reference letters are written by someone close to the applicant who has witnessed their character firsthand.
These letters don't represent the applicant's professional or practical background. It should instead focus on aspects of the personality such as integrity, work ethic, and reliability.
A good character reference letter for a priest should be: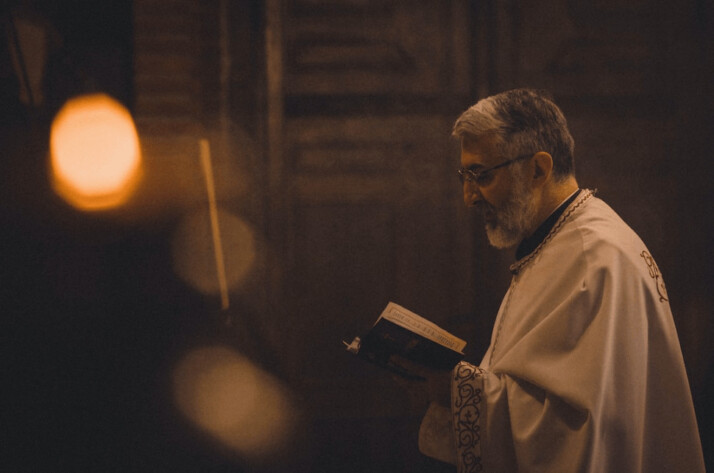 Written by someone qualified
A letter of recommendation should be written based on your trust in the applicant. You should be considered an authority on their character, so you must know them well.
Your letter should reflect your confidence in the applicant's character.
Be honest
Writing a character reference for a priest can be challenging because you must be both positive and objective.
If you want to be honest, remember those moments when you personally experienced some aspect of the priest's character.
Try to write a brief story demonstrating their integrity, selflessness, and devotion to their religious cause.
Make your letter easy to read
Your letter should be concise and well-structured to communicate your message and retain the reader's attention.
Write a brief introduction explaining who you are and why the applicant asked you to write this letter.
Next, write a short paragraph summarizing your relationship with the priest, specifying how long you have known them.
Then, compose a detailed yet brief paragraph about their character, morals, and values. Consider including some real-life examples to prove your points.
Sample Template
Dear (recipient's name),
I am pleased to submit my recommendation for (mention the candidate's name) for the pastor position in your organization. He is the ideal candidate for this role.
I've known him for the past six years as he was employed in our organization. His duties included teaching bible studies, preaching, visiting parishioners, organizing committees, conducting worship services, and preparing weekly sermons while working for us.
He is a compassionate, humble, ethical, and honest person.
As a communicator, he can deliver meaningful advice to people and be an outstanding leader and scholar.
I am confident that his appointment will be beneficial for your organization.
If you have additional questions or concerns, please don't hesitate to contact me.
Warm Regards,
[Your Name]
Final Words
There you go. Writing a reference letter for a priest is a straightforward process.
Remember to be honest and make sure to mention the qualities that you can personally vouch for.
Best of luck!
Explore All
Write A Good Reference Articles