Writing a reference letter for a supervisor is a must-have skill for professionals.
It can help you establish and maintain healthy workplace relationships, build your professional network, and show support for your colleagues' careers.
At some point of your career, you may be asked to write a letter of recommendation for someone at your wokplace.
This article will explain how to write a letter of recommendation for your supervisor, along with a template to help.
What is a Supervisor Recommendation Letter?
A supervisor recommendation usually provides a concise summary of how well a person will fit the job position.
By highlighting their leadership, problem-solving, and time-management skills, the letter demonstrates that he/she is capable of keeping other employees on task.
The Importance Of Writing A Reference letter for a supervisor?
If your senior wants a higher-level job, salary increase, or move, you may need to write a recommendation letter for them. You can also volunteer to do this for them to appreciate them and show them goodwill.
When you write a letter of recommendation, you may be asked to send it directly to a hiring manager or director, or you may post it on a professional social networking site with their permission.
How to write a letter of recommendation for your manager
If you're interested in writing a recommendation letter, you can follow the steps below: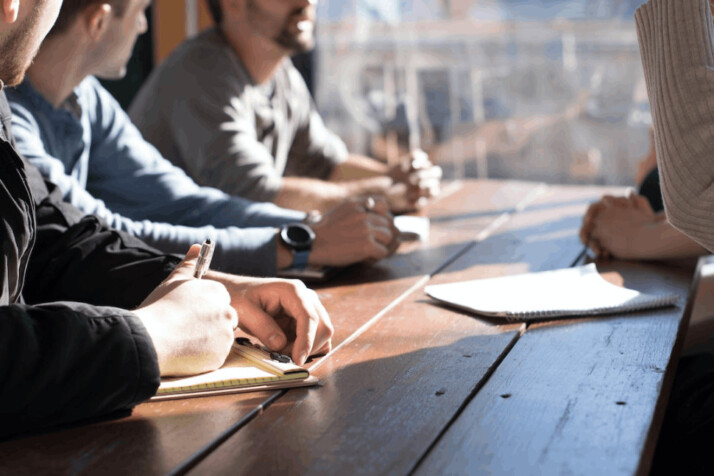 Identify your audience
Reference letters are usually written to an employer, college, internship, or another organization.
Consider your audience before writing the letter. Is the recipient a hiring manager, the CEO of a company, or somebody else?
Once you have the audience in mind, you need to determine the goal of your letter and tailor it accordingly. You will want to use a professional tone and include specific details relevant to the position your senior applied for.
Think of Ideas
Now brainstorm ideas for your letter of recommendation while keeping your reader and the applicant's goals in mind.
Consider having a one-on-one discussion with them to find out more about their personal goals, work-related objectives, accomplishments, and skills you could mention.
Remember to list valuable details like the applicant's positive qualities, and particular traits that can demonstrate their abilities.
Organize your content
Organize your thoughts and think of a way to put them into sections.
You might organize your letter based on your candidate's experiences and characteristics. Listing and explaining them one by one is a good strategy as it conveys your thoughts in a professional manner.
One helpful tip is to make a map or structure that you can follow.
You can also use a letter of recommendation template to identify places where your information can fit into the pre-existing pattern.
Craft your letter
Now it's time to start writing! You can focus on the words and descriptions you will use to make your letter successful.
Be clear and detailed when explaining the candidate's qualifications and characteristics. Talk about their character and mention any qualities that make them stand out.
Use personal examples, and be careful to make connections between the candidate's background and the role, organization initiatives, and plans.
Proofread and edit
Make sure that you read your letter of recommendation draft and begin making any changes as necessary. Note if you've skipped any relevant details or qualifications and then add them later.
Look for distracting or overly long paragraphs and edit them, so they're short and to the point. Also remove any technical language and break things down into simpler words.
Use this opportunity to make your writing more professional by fixing grammar, spelling, or punctuation errors.
Send or publish the document
You can now print and send your completed letter of recommendation to the intended recipient.
This can be a hiring manager, organizational leader, director, or manager.
Be sure to get permission from your manager before publishing your letter of recommendation or posting it on a professional networking website.
It would be better if you show it to the applicant and ensure that it fulfills their requirements.
Reference Letter Template
Here is a letter sample that you can use to guide your writing:
To Whom It May Concern,
It is my pleasure to recommend Paul Smith for the position of [job role] at your business.
I have had the pleasure of working with Paul during his employment at our company. He was always clear in his instructions, regularly performed his duties, and has a superb work ethic.
He is the perfect person for this role, and I'm delighted he will join your company.
Paul always handled each situation professionally and was able to offer quick solutions for last-minute problems.
Because Paul understands each employee's duties, he is an excellent trainer. He is a dedicated employee and manager and can effectively manage a team.
I recommend Paul to anyone seeking a hard-working, professional, and quality employee.
If you have any additional questions, please feel free to contact me.
Regards,
[Your Name]
[Job Title]
Final Words
Writing a reference letter for a supervisor can help them land their next promotion or a more prestigious job. Just be sure to choose your words carefully and hit on what makes them the perfect candidate.
Make sure to mention specific skills and abilities when writing a letter of recommendation, as this will give the best possible results.
Explore All
Write A Good Reference Articles