Academic reference letters are letters written by teachers, professors, mentors, and others who know a student well. They write the letter to recommend a student for admission to a university program.
To write a letter that is effective, it is important to follow letter formatting standards and be aware of the specific situation. The tips shared in this article make writing an academic reference letter easier.
In some instances, an academic reference letter may be requested as part of a job application process. If you are an undergraduate student seeking employment opportunities, an academic reference letter is a valuable asset to document your qualifications.
Tips for Writing an Academic Reference Letter
Writing an academic reference letter with the tips shared in this section helps you cover all the key areas. Ultimately, the end result is something that is well-written, represents your subject well, and is professional and clear.
Don't Say Yes to All Requests
You should only agree to write an academic recommendation letter for students you can write positive things about. Doing this makes your work easier. You won't have to force things to find positive things to write about the student.
Explain How You Know the Student
You should dedicate a part of the letter of recommendation to explaining how you got to know the student. You're allowed to praise his or her work ethic and focus on their academic achievements. You also could highlight their attitude and character.
Pay More Attention to the School
It is a good idea to gather information about the particular school the student is applying to. This helps you write the letter better. You'll be able to focus on the specific skills they have that will help them succeed in school.
Provide Examples of the Student's Stellar Qualities
It is also important to give specific examples of the student's stellar qualities in your letter. Doing this will help build a more convincing argument as to why they should be accepted to their desired program.
Indicate Your Availability to Be Contacted for Further Information
You should indicate your availability to provide further details about the student. You can include your email address or your phone number for the admission committee to reach you.
Examples of Good Academic Reference Letters
Check the examples below to know what a good academic reference letter should look like.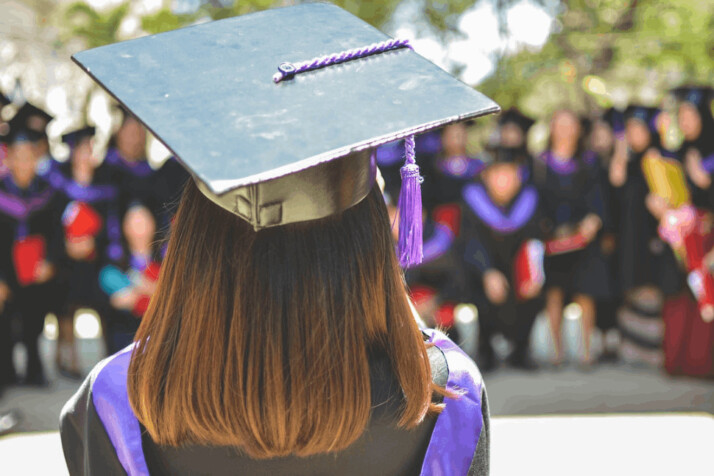 Example 1
To whom it may concern,
I am writing to provide a strong academic reference for Emmanuel Macron. I have known him as a student in my mathematics course since the Fall semester of 2016.
Emmanuel is an excellent student, and he has demonstrated outstanding mathematical abilities. In addition to being very diligent in his approach to learning, Emmanuel also has great problem-solving skills. He frequently displays this in class through his answers to homework problems and quizzes. He always puts forth genuine effort into better understanding the material at hand and is constantly seeking opportunities for growth as a mathematician. His passion for the subject is truly admirable!
Overall, I highly recommend Emmanuel Macron as an excellent candidate for any graduate program in mathematics or related fields. Should you require any additional information or verification, please do not hesitate to contact me directly via email or phone call. Thank you very much for your time and consideration.
Best regards,
[Your name]
Example 2
Dear Professor
I am writing to strongly recommend Mr. John Doe for admission into your esteemed Ph.D. program at the University of Oxford. I have had the privilege of teaching and working with John as a student in my graduate-level course on climate change. He demonstrated an exceptional aptitude for research and critical thinking.
John's thesis was one of the most thoughtful, well-argued, and comprehensive that I have ever read. He is, without question, among the most gifted students that I have encountered in my many years of teaching and mentoring young people. In addition to his intellectual merits, John is also a highly engaged member of our community. He cares deeply about making tangible contributions to society through his scholarship. His record reflects this commitment. He has participated in numerous extracurricular activities—including volunteering for an ambulance service during emergencies. John received several awards related to his impressive work ethic and leadership skills.
Based on all these factors, it is clear that John would thrive as a doctoral candidate at Oxford University. The people there are world-renowned experts in their respective fields. If anyone can help him fulfill his great potential as a scholar, it will be them. With so much at stake, both personally and professionally, I enthusiastically urge you to consider John as a Ph.D. candidate.
If you need more information, you can reach out to me at XXXX-XXXX. I'd be more than happy to help out.
Sincerely,
Matt Law
Conclusion
Academic reference letters can be written to help someone get into the school of their dreams by showcasing the student's top qualities and skills.
However, the letters often don't work out because they aren't tailored to the school and what they're looking for. To avoid this, use this guide to help write tailored letters that encapsulate the student's skills, qualities, and qualifications with examples.
It is even easier to write reference letters and other forms of official letters using INK's new Hey INK tool. If you like the examples above, you can create something similar using the tool. We generated the academic reference letters using simple prompts; you can do the same when you sign up.
Explore All
Write A Good Reference Articles