An executive summary is an important document that gives an overview of a company, written at the beginning of a business plan. It is like a book cover that gives you an idea of what the book is about.
You most likely deal with investors and business executives with busy schedules as a business owner. These individuals lack time to read an entire business plan or proposal. An executive summary, in this case, is your best bet. The accounting executive summary template in this article will come in handy.
An accounting executive summary provides an overview of a company's financial position. Typically written to investors and stakeholders, the accounting summary includes key financial statements such as revenue, profit, and debt. A properly written executive summary will grab the reader's attention, encourage them to read the entire document, and take the action needed. This guide will teach you how to write an excellent accounting executive summary.
Tips to Note When Writing an Accounting Executive Summary
An accounting executive summary is an overview of a larger business plan written to captivate readers' attention. It is an opportunity to engage your readers and persuade them to continue reading the rest of the plan. The executive summary can get your readers glued to the document and invest in your business.
The details below will guide you in writing a great accounting executive summary:
The executive summary should be written when you have finished creating the financial plan. This will help you create a summary that captures all the details you have written in the financial plan.
Stick to the important details of your business plan because your readers may have limited time to read it.
Read the entire financial report and note its goals, main points, and suggestions.
Start your accounting executive summary with a clear introduction that outlines the plans, goals, and key details.
Talk about the main points. Include headings that hint at the significant points you will cover. This should appear in the same sequence as the business plan.
Create a new paragraph for each vital idea, so your readers will quickly understand your points.
Proofread the entire accounting executive summary to avoid any form of mistake.
How to Write An Accounting Executive Summary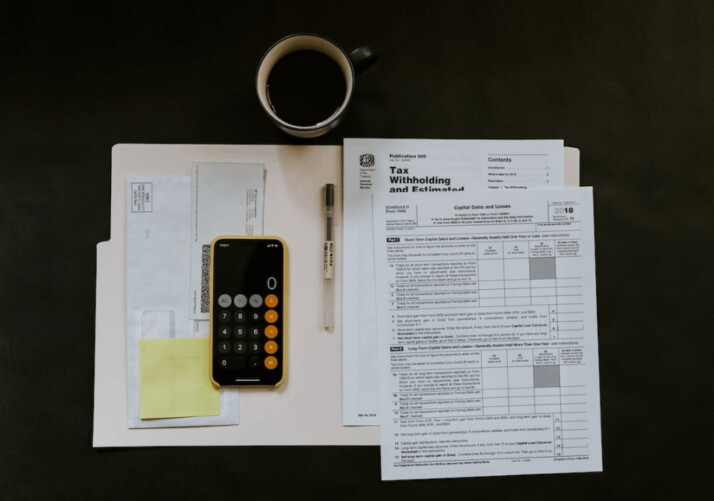 An executive summary must contain an organization's mission, offerings, financial information, and short- and long-term goals. It must contain key information to give the readers an idea of what to expect in the major financial document.
The perfect accounting executive summary must contain the following:
1. Introduction
An accounting executive summary must contain your organization's title, address, and contact information. It should also contain important information about your organization and draw the audience in.
2. The financial organization's goal
The next thing to write in your executive summary is a description of your organization and key growth prospects. Explain the state of your organization and your target market.
3. Product and services
Your accounting executive summary should contain the products and services your organization offers customers. Focus on your product or service, where it fits in the market, and how it differs from what your competitor is offering.
4. Management and operations
The next thing to write is the names and responsibilities of the key players in your organization. This can be information about the directors, managers, and auditors you have in your organization.
5. Financial marketing strategy
The next point in your executive summary should be a description of the strategy you use in introducing your product to the market.
6. Financial Plan
Proceed to write a description of the finances of your organization. This information may vary depending on the reader of the executive summary. If the reader is an investor, you can write your financial statement, profits, and financial challenges. And how you want them to assist in helping the organization. However, if you are writing to a non-investor, you can just write the general financial statement.
Accounting Executive Summary Template
Accounting executive summary for ABC business firm
As the accounting executive for ABC Business Firm, I am pleased to submit our annual financial report for your review. The report details ABC's income statement, balance sheet, and cash flow statement for the fiscal year that ended on December 31st, 20xx. In terms of overall performance, ABC saw a decrease in revenue and an increase in expenses from the previous year. Thanks to tight cost controls we were able to post a modest profit before tax. You will find more detailed information on each section of the report below:
Overall, revenue decreased by 3% compared to last year due largely to weak sales growth in our main product line. Despite this setback, the gross margin increased by 2%, reflecting better efficiency in production processes. Operating expenses grew at a much slower rate than revenue resulting in an improvement of operational profitability by 100 basis points. Other income (mainly interest earned) was down significantly as we redeployed capital into growing the business.
Total assets grew by 11% over last year driven. This was mainly by increases in both accounts receivable and inventory levels reflecting higher demand near quarter-end. On the liability side, the total debt outstanding remained relatively flat. While equity rose sharply as net operations profits were reinvested into company expansion.
Conclusion
The accounting executive summary is essential information about the organization, including revenue, expenses, and profits. It gives investors or shareholders an overview of the status of your organization. The next steps of the recipient of this document will depend on how well you make an impression.
Be as thorough as possible when writing your summary, follow the guidelines, and get the recipients to take action. The accounting executive summary template in this guide will help you get started.
Explore All
Write A Project Summary Articles