Management of projects involves planning, organizing, and controlling resources. A professional summary for project management should capture all the essential information about your experience and skills in project management. It serves as an overview when applying for jobs or networking with others in the industry.
This guide will help you comprehend what a professional summary for project management involves and offer tips on writing one.
What Is a Professional Summary for a Project Manager?
A professional summary for a project manager is an overview of the individual's skills and experience that relates specifically to managing projects.
The overview should be brief and tailored to the job opening for which the candidate is applying. It can include information about academic degrees, certifications, years of relevant experience, key projects, or roles led by the applicant.
Also, you could mention any other notable accomplishments related to project management.
Why Is a Professional Resume Summary Important?
A professional summary can be an essential tool for job seekers. It provides a snapshot of their skills and experience that potential employers can review quickly.
A well-written statement can help make your resume stand out from the competition, showing you are qualified for the position you are applying for. It is also essential to tailor your resume to each job opening. You must emphasize the specific skills and experiences that match those listed in the job description.
How to Write a Professional Summary for Project Management
Follow the tips below to write a quick and compelling professional statement as a project manager:
Start by reviewing the job listing and identifying key skills and qualifications required for the position.
Next, create a list of your skills and experiences that match those listed in the job ad.
Begin your summary by stating what you can offer the company as a project manager. Use specific examples to back up your claims.
Make sure to keep your summary concise and easy to read. It's recommended to limit the summary to 5 sentences max.
Finally, proofread everything before submitting, ensuring there are no spelling or grammatical errors
What Skills Should a Project Manager Have?
Some of the key skills of a project manager are as follows:
Excellent Communication Skills
A project manager must communicate effectively with all stakeholders, from team members to upper management.
Strong Leadership Skills
A project manager must be able to lead and motivate the team to meet deadlines and attain goals.
Proven Problem-Solving Skills
When things go wrong (and they will), a project manager must be able to quickly assess the situation. They need to develop a plan of action that resolves the issue.
Improved Organizational Skills
Project managers need excellent organization skills to keep track of tasks, timelines, and resources while ensuring no detail is overlooked.
Ability to Work Under Pressure
Deadlines are tight, and problems often arise during projects. A good project manager knows how to stay calm under pressure ad continue working towards meeting goals.
Flexibility or Agility
Things change fast in the world of projects; flexibility is key for a successful project manager who wants to mitigate risk proactively.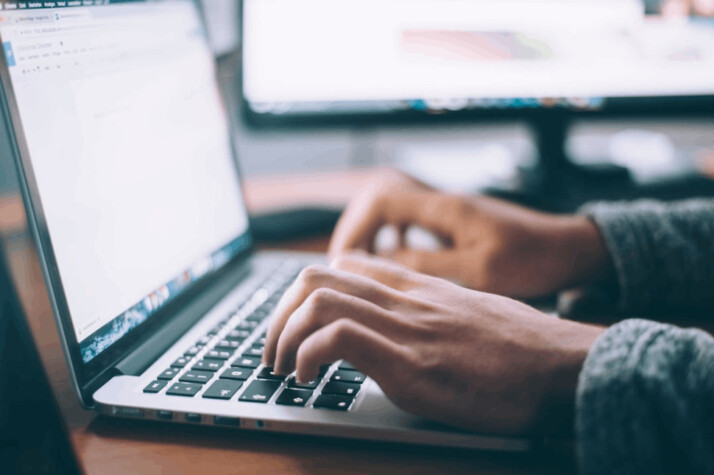 Project Manager Professional Summary Examples
It is the resume summary of your skills, achievements, responsibilities, and references that makes you stand out from the crowd. No one knows your project better than you. So it is the ultimate opportunity to showcase your skills, experience, and professionalism with an impeccable and personalized profile.
Below are some resume summary examples for project managers to inspire you to write one effectively.
Example 1:
I am an experienced project manager adept at using Agile methodology to manage dynamic environments. I have successfully delivered projects with budgets totaling $40M, working collaboratively with teams of 10-20+ members. My strengths include creating a positive and reassuring work atmosphere and communicating effectively with stakeholders at all levels.
Example 2:
I am an experienced product manager and have successfully increased revenue for a small business. I have experience working on mobile apps with over 75,000 downloads combined and developing wireframes for small businesses. My skills and experiences match well with the needs of Pentagon Regional Design. And I look forward to bringing my valuable contributions to your team.
Example 3:
I am a Strategic and detail-oriented Project Manager with 7+ years of experience. I have outstanding organizational, time management, planning, and problem-solving skills. Recently, I increased Company X's market share by 12% through successful branding projects. I also have extensive expertise in marketing and branding strategies. Throughout my career, I have always met all project deadlines. This is a testament to my dedication to delivering quality work on time and under budget.
Example 4:
Award-winning product marketing manager with over three years of experience in the field. Specializes in revitalizing underperforming products and launching new ones; contributions have resulted in a 21% increase in sales. Skilled at developing positive relationships with different industry trade shows, showcasing up to 15 new products per year. Eager to utilize skills and experience for growth within a company as a strategic marketer.
Example 5:
A project manager with over 10 years of experience successfully managing and delivering projects on time and within budget. Skilled in collaborating with clients to identify their needs and value, leading teams of professionals to deliver work on schedule and within scope. I drive efficiencies to improve the bottom line.
Example 6:
I have over 10 years of experience in project management and skills in overseeing teams, managing budgets, and tracking progress. My work experience includes leading projects at a major technology company and various startups. I am an expert in using MS Project to manage schedules and allocate resources.
Example 7:
Efficient and effective program manager with 8+ years of experience in the ecommerce industry. Skilled at completing programs ahead of schedule while also achieving savings in terms of budget or time. Background in logistics allows for a unique understanding of complex process flows and an ability to streamline operations for increased revenue growth.
Example 8:
A driven and experienced project manager with over 7 years of experience in agile methodology using Scrum. I possess an innate understanding of business strategy and can develop effective action plans accordingly. Exceptional communication skills, both written and verbal. Excels at creating detailed project schedules while maintaining an eye on the big-picture strategic objectives.
Example 9:
A Junior Construction Manager with over 4 years of experience in residential and commercial construction. I have experience in all aspects of pre-construction, including project estimating, design coordination, material ordering/submittals, and subcontractor management. I thrive in a fast-paced environment and always look for new opportunities to learn and grow my skills.
Example 10:
A highly experienced project manager with a proven track record in growing revenue for Oracle firms. Skilled in all areas of project management, from initiating and planning to execution and closing. I am especially adept at working with cross-functional teams to achieve objectives. Strong work experience managing projects ranging from $5K – $5M in value. Looking for an opportunity to use my skill set and contribute to the success of the team.
Example 11:
With a decade of experience in business and project management, I am an exceptional project manager. My skills include team-building, interpersonal communication, and work organization. In my previous roles as a project manager, I have successfully managed teams and projects worth millions of dollars. I use my business acumen to ensure that all aspects of each project are completed on time and within budget constraints.
Example 12:
Trained project manager with extensive skills in organization, communication, and interpersonal work management. Experienced in managing large projects from start to finish while maintaining a cohesive team environment. Proven business acumen with experience using critical thinking skills to solve problems on the fly. Focused and detail-oriented individual who always puts the needs of the project first.
Example 13:
A highly qualified and experienced project manager with an extensive background in business, work experience, scheduling, reporting, and team management. Specializes in managing projects from start to finish while ensuring that all objectives are met on time and within budget. Possesses excellent skills in problem-solving and organizational abilities. Received formal training in project management through the PMP certification program.
Example 14:
Having progressed through the ranks from assistant to a senior project leader, I have a wealth of experience managing and delivering multiple projects concurrently.
Certified as both a scrum master and agile professional, my knowledge of efficient team-based workflows is an asset to any company. With 10 years of experience working within various industries, including telecoms, banking & finance, and energy, I am comfortable navigating complex stakeholder environments. Possessing a Project Management Professional (PMP) certification further evidences my skill set and commitment to high delivery standards.
Conclusion
It isn't easy to write a professional summary for a project manager, but it's an essential part of any resume.
A professional summary can contain a short overview of your experience, why you're qualified, and your skills and credentials. We've provided various project manager professional summary examples to help you write a winning summary for your resume.
Explore All
Write A Project Summary Articles