A well-crafted executive summary for a strategic plan can be the difference between success and failure. When it comes to creating a successful business strategy, having a clear and concise executive summary is key.
Unfortunately, many executives underestimate this document's importance or don't know how to write one that is truly effective. This guide provides everything you need to know about writing an executive summary for your next strategic plan.
So whether you are just starting on your planning journey, or are looking for ways to improve an existing summary, read on!
What Is an Executive Summary for a Strategic Plan?
An executive summary for a strategic plan is a document that provides an overview of the key points of the business plan. It is typically used to introduce the plan to senior executives or other stakeholders. And it should be concise enough to explain the overall strategy without providing too much detail.
The executive summary should highlight how the proposed strategy will improve organizational performance and meet specific goals.
Importance of an Executive Summary
An executive summary is a concise overview of your business plan. It's both written for the audience and for the executive to be able to understand and know the plan at a quick glance. For a growing business, an executive summary can help set the tone for investment opportunities.
Below are some key points on why an executive summary is important for your business:
An executive summary can provide an overview of the entire document for those who are not able to read it in its entirety.
It ensures that key points are communicated effectively and efficiently, thus reducing the chances of misinterpretation or misunderstandings.
An executive summary can help decision-makers quickly understand the gist of a strategic plan and assess its feasibility/readiness for implementation.
It serves as a helpful tool for rallying support from stakeholders by highlighting essential objectives and strategies contained within the document.
Finally, an effective executive summary reinforces that planning is essential to any successful organization – big or small.
How to Write a Great Executive Summary
Executive summaries explain complex topics in simple terms. For your plan to execute successfully, it must be easily understandable. We have broken down the steps to write a great executive summary.
Plan Ahead
The executive summary is only a snapshot of your strategic plan and should not be overly long or filled with intricate detail.
Start by taking the time to develop a well-organized and concise document that can easily be summarized. Remember, you're trying to capture your reader's attention early on and convince them to keep reading!
Get Straight to the Point
Your readers might be busy people, so don't waste their time by burying the lead in your executive summary.
Make sure you hit key points right away and clearly state what outcomes you hope to achieve from implementing your strategy.
Keep It Relevant
It may be tempting to go into exhaustive detail about every aspect of your plan. But try to focus on information that is most relevant for understanding its overall purpose.
Your readers will appreciate having easy access to essential facts without feeling overwhelmed or bogged down in superfluous information.
Be Concise but Clear
It can be difficult to condense months (or even years) of careful planning into a few paragraphs. But remember: brevity is key when writing an executive summary!
Avoid using complex language or jargon that might confuse rather than inform. Simple and straightforward sentences are best to convey your ideas better.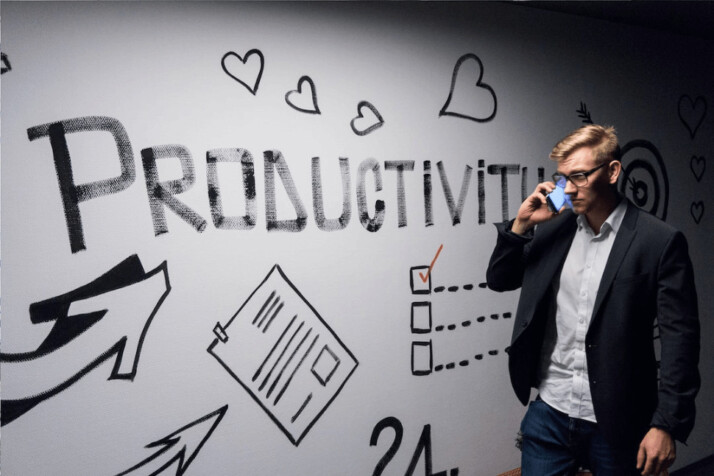 What to Include in Your Executive Summary
A business plan must be condensed into a well-written executive summary and include your company's mission, products, and financial projections. You must outline a plan on how you'll set yourself apart from the competitors and define your long and short-term goals. The executive summary should convey the company's buyer persona and market fit.
An executive summary should therefore be a concise, maximum two-page overview of the information in your business plan. It should give CEOs or investors a sneak peek into the rest of your report, so they know what to anticipate.
The following details should be included in your executive summary:
The name, address, and mission of your company.
An overview of your business containing information about its management, advisors, and history.
Your product or service, where it fits in the market, and how it varies from those of your competitors in the sector.
Mention how the reader may assist your company in achieving its goals. It could be through financial considerations, start-up finance requirements, or the purpose behind your business strategy.
Common Pitfalls to Avoid in Executive Summary
When writing an executive summary, it is vital to avoid the following pitfalls:
Omitting critical information – An effective executive summary provides a high-level overview of your entire report. Make sure you do not omit any key points or facts.
Making assumptions about the reader's knowledge – Do not assume that the reader knows anything about your topic or project. Always spell out acronyms and explain complex concepts in easy-to-understand language.
Rambling on and on – Keep your executive summary concise and to the point. Avoid lengthy explanations or digressions into unnecessary detail.
"Jumping" to conclusions – Take care not to draw premature conclusions based on incomplete data. Be sure to fully explore all aspects of your research before making any firm conclusions.
Utilizing jargon without explanation – Executive summaries are meant for a general audience. So avoid using overly technical language unless it is absolutely necessary.
Conclusion
An executive summary is an overview of your business plan that explains the company or project to potential investors, lenders, or other funders.
Executive summaries should be short, a standalone document that can be understood in just a few minutes. This article explores everything you need to know to write a good executive summary for a strategic plan.
Explore All
Write A Project Summary Articles