A well-crafted resume summary is necessary to present yourself to the hiring manager in a compelling way. When applying for an executive assistant position, it is vital to highlight your skills and experience to stand out from the competition. And the best summary for an executive assistant resume is one that clearly states your qualifications.
The goal of your summary statement is to show off what makes you stand out from other candidates. Make sure to quantify your accomplishments.
This article provides tips on writing an effective executive assistant summary statement to help you secure the job you want.
What Is an Executive Assistant Resume Summary?
An executive assistant resume summary is a brief paragraph at the beginning of your resume. It summarizes your skills and experience as an executive assistant. This is an excellent opportunity to highlight your relevant strengths and set the tone for the rest of your resume.
Your summary should be tailored to the specific job you are applying for. So make sure to list any relevant experience or qualifications you have.
What Are the Key Skills of an Executive Assistant?
Below are some of the top skills that an executive assistant must possess:
Excellent Organization Skills:
Executive assistants need to be able to juggle multiple tasks simultaneously and keep track of all the moving pieces. They must stay calm under pressure and handle unexpected curveballs without missing a beat.
Strong Communication Skills:
An executive assistant's role is mainly about communication – both with their boss and other members of the team. They must be clear in their correspondence so that everything runs smoothly behind the scenes.
Proactive Problem-Solving Ability:
From fielding requests for approvals to tracking down misplaced documents, an executive assistant needs proactive problem-solving skills. It helps them to anticipate potential issues before they become actual problems.
Meticulous Attention to Detail:
An executive assistant must complete every task with meticulous attention to every last detail. It could involve formatting emails or creating meeting agendas. They can't afford any errors when working with upper management.
Politeness or Diplomacy:
Executives will rely on their assistants to act as liaisons between themselves and colleagues or clients. Therefore, it's essential that assistants are polite and discreet when communicating on behalf of their bosses.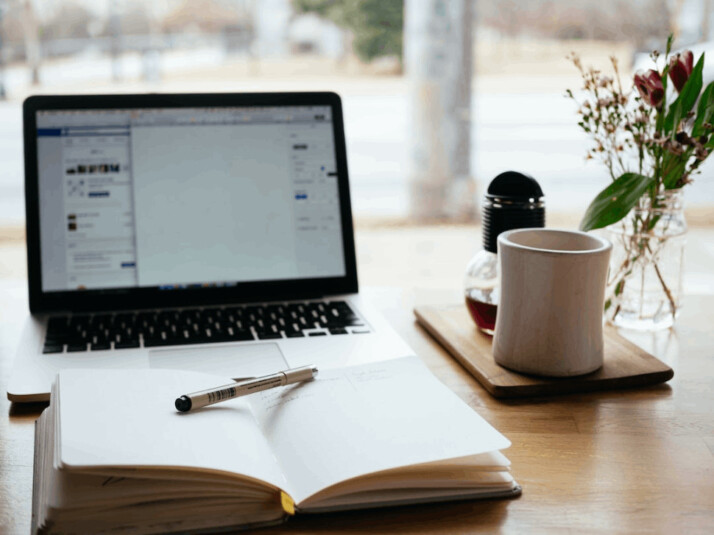 Tips to Write a Summary for an Executive Assistant Resume
If you're aiming to write the best summary for an executive assistant resume, keep in mind the tips below:
Tailor Your Summary to the Specific Position:
The resume summary is a great opportunity to show that you understand the needs of the organization and how your skills can benefit them. So make sure to tailor it to each job opening you apply for.
Highlight Relevant Experience and Skills:
Make sure to highlight relevant experience and skills in your summary rather than simply listing your past jobs and accomplishments. This will help potential employers see why you would be a good fit for their organization.
Showcase Transferable Skills:
Many executive assistants have transferable skills such as organizational abilities, communication skills, problem-solving abilities, and more. These skills are not related to their previous roles or experiences but can be valuable in this type of role. Showcase these types of skills prominently in your summary section.
Emphasize Your Enthusiasm:
Employers look for passionate employees who really want the job. Try to emphasize your enthusiasm for the position in your summary statement. So potential employers can get an idea of the kind of energetic and dedicated worker you will be if hired.
Examples of Best Summary for an Executive Assistant Resume
We have compiled a few summary statements for an executive assistant resume to help you draft a strong one on your own:
Example 1:
An experienced and well-rounded executive assistant with 4 years of hands-on experience in the corporate world. Skilled in managing multiple priorities, handling sensitive information discreetly, and collaborating with high-level executives. Excels at anticipating needs and contributing to the growth of a company.
Example 2:
An Executive Assistant with 7 years of experience in the logistics and transportation sectors. I have a proven ability to adapt to changing demands and coordinate travel schedules. In 2021 alone, I organized 38 separate business trips for a CMO. My skills include managing multiple priorities while maintaining exceptional attention to detail. With my strong communication skills, I can build positive relationships with key stakeholders across all levels of an organization.
Example 3:
Energetic and proactive recent graduate with a degree in Executive Management from Trinity College. With two years of experience as an office assistant, I am well-equipped to take on the administrative challenges of your executive team. Skilled at managing schedules and handling appointment preparation, I will be a valuable addition to your operation. I am a fast learner who is always up for a new challenge. I look forward to leveraging my skills and abilities to help support the success of your business goals.
Conclusion
If you are an executive assistant or want to become one, you must have an exceptional resume to get the job. It is crucial to tailor the position and experience listed on your resume to the job posting.
Organizations are always looking for candidates who can quickly adjust to new technologies in an ever-changing workforce. So provide them with the information they need to learn more about you and your skills.
This article provides valuable tips to guide you through the process of writing an excellent summary for an executive assistant resume.
Explore All
Write A Project Summary Articles