It's important to get the team and stakeholders in the loop regarding developments or changes in an ongoing project. And a project status summary report template can be a great way to do that.
This report serves as the time-phased roadmap for your project. And this roadmap becomes the basis for communicating the project's status.
If you're new to making summary reports, don't worry. We've outlined some key steps that you can follow to ensure your project status report is clear, concise, and accurate.
A clear project status summary report can save time and help you make better decisions in your company and as a project manager. It will also empower your stakeholders to understand the project's progress better. Use this template as a starting point. Format your report appropriately for your audience.
What Is a Project Status Summary Report?
A project status summary is a document that provides an overview of the current state of a project. This includes its goals, objectives, obstacles, and resources. It can help stakeholders understand the project's progress and decide whether to continue supporting it.
This will also help identify any potential issues or risks that must be addressed for its success.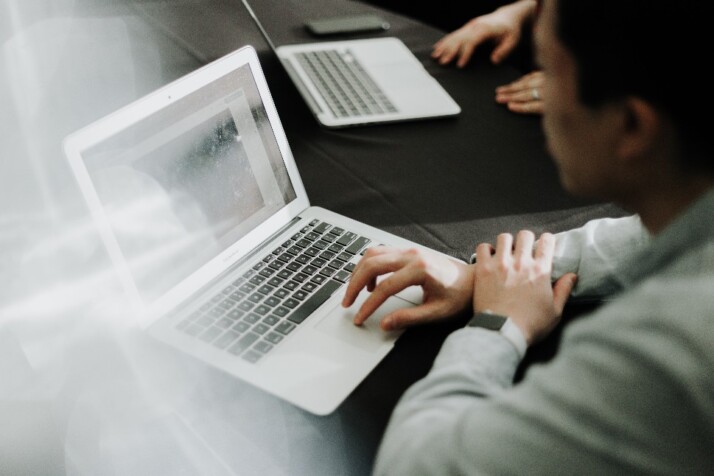 Things to Include in a Summary Report
Depending on the type of project your report is about or the stakeholder's preferences, the things you need to include may vary. But these are some of the common components of a project status summary report:
Information about the project, such as its name, code, etc.
Names of the project manager and any important teammates
Report date, including the interval (e.g., weekly, bi-weekly, or monthly)
Project parameter changes, including whether the project remained within its stated parameters at the time
Budget status, including whether it is on-track or off track
Any project quality issues
How to Write an Effective Project Status Summary
Gather Information About the Project
Before you begin your report, you must gather information from all credible sources. You may gather information at the departmental or divisional level, depending on the organizational structure of your project.
Get to Know Your Readers
Who is this report for? What are some things that they might find valuable? You can do more effectively by knowing your target audience.
CEOs, investors, and senior executives may be more concerned with the overall picture. Most stakeholders, on the other hand, are too busy for lengthy reports. They will usually skim status reports for the information they need.
If this is the case, it's best to:
Focus on the important details
Compile the report's components
If possible, use visual aids
Don't forget to highlight the main points in the summary. Also, emphasize essential details early in every report. Make your report relevant and tailor it accordingly to your readers.
Try Using Project Status Summary Report Templates
It may be difficult to start from scratch when writing a project report summary. But with templates, you'll be less likely to make mistakes or overlook important information. Templates improve productivity, reduce errors, and save time.
Write Your First Draft
You now have a data and report template; it's time to outline the information you'll need to include in your report. Try to list all the project details and determine which are most important.
Make Your Summary Compelling
The summary is the most important component of your project report. You need to attract readers to the topic and encourage them to read it. They should also be able to learn everything they need about your project at a glance.
Try to emphasize these important details:
Principal outputs and project objectives
Your progress and any potential pitfalls
The state of your project
Important milestones
Irregular project hazards
An overview of the project's finances
Write Your Project Status
A status report should establish the full scope of the undertaking. This includes the project timetable, significant changes, deliverables, and so on. You can also provide links to publications and resources for stakeholders who wish to get more detailed and specific information.
Highlight Existing Bottlenecks and Future Ones
Even when you prepare well for your project management strategy, not everything may go according to plan. You may encounter internal and external obstacles, such as:
Risk factors include rising import taxes or a natural disaster
Budgetary growth or insufficient resources
Miscommunication between the teams
Unexpected delays
These are all important details to include in your summary report.
Make Use of Visual Aids
Visual aids are essential when drafting effective project reports. Not only do they make your report more attractive, but they also make explaining complex information much easier. It would be best if you tried to illustrate facts rather than write long paragraphs when possible.
Some visual elements you can use are:
Pie charts
Bar graphs
Brain mapping
Videos and images
Be Mindful of Your Design/format.
Reports should be easy to read, well-organized, and aesthetically appealing. Ensure your report is consistent across your style, branding, palette, font, color, and design elements.
Project Status Summary Report Template Sample
I. Project Information
This section includes general information about your project.
Details of the project: project name, report date, project manager, sponsors, and stakeholders
Reporting period: Select whether it is a monthly or weekly project report.
II. Project Status Summary
This section informs project stakeholders and team members of the project's progress.
Project milestones, deliverables, and action items
Tasks that are planned while working on the project.
Deliverables that are the outcome of your projects and are needed to complete the project plan.
All activities must be completed to finish the project and produce deliverables.
III. Project Health
Here you'll explain to project stakeholders and team members the current state of the project and what it compares to the project plan. To do so, you'll need to talk about your project's budget, schedule, quality, scope, and quality. This includes:
Project Budget
Project Schedule
Quality Overview
Scope Overview
IV. Risk Management Overview
Project Risks & Issues
Barriers
V. Conclusions / Recommendations
Include any risk management, resource management, project scheduling concerns, or recommendations below.
Conclusion
Project status reports are documents that give an update on the status of ongoing projects. It outlines the project's health and provides valuable information to stakeholders, clients, sponsors, and team members.
If you want to keep your report organized, it's best to use a project status summary report template. This will help ensure your report is concise and doesn't miss out on any important information.
Explore All
Write A Project Summary Articles