When submitting a bid or tender, your executive summary must be persuasive. You can set the tone for the entire document with the executive summary, by relaying your understanding of the buyer's needs and objectives. When you fail to incorporate a winning bid executive summary, the rest of the document won't win any points.
An executive summary for a tender lets the buyer know you have done your homework, understand the buyer's needs, and have a clear strategy. The first half of your bid should consist of a strong executive summary that will appeal to buyers. This article will teach you how to write a winning executive summary for your tender.
What Is an Executive Summary?
An executive summary is an outline that gives the client an insight into your proposal. It is an important document that summarizes a company's bid for a contract. It highlights the proposal's key points and provides information on why the company should be awarded the contract.
This document should be no more than two pages in length. It should include all pertinent project information such as overview, objectives, the scope of work, deliverables, and budget.
Summarize the proposal in a way that makes it understandable for those unfamiliar with the details of the proposal. Use precise language and answer any client questions about your proposed project.
Why Write A Bid Executive Summary?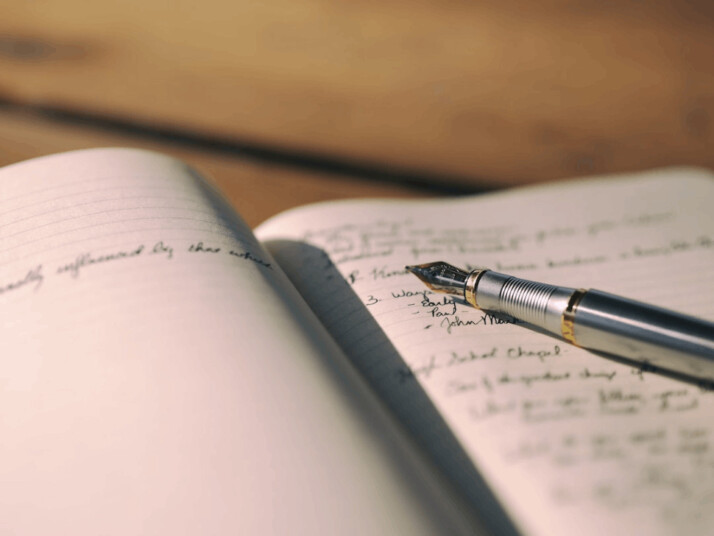 There are a few reasons you should write an executive summary for your bid. It's a great way to provide an overview of a project to potential investors. The goal is to quickly and succinctly communicate the most important points of your document.
A practical executive summary will ensure that key information is front and center while leaving out less important details. It's also important to be concise; ideally, your summary should be one or two pages maximum. Finally, staying focused on the topic at hand is essential – don't get sidetracked by tangents!
How to Write a Winning Bid Executive Summary?
An executive bid summary is a document that outlines the key points of your proposal in a clear, concise manner. It must explain why you are the ideal applicant for the position and what differentiate your proposal from others. Below are some vital components to include:
1. An introduction that explains what you're proposing and why it's a good fit for the client
Start by introducing your company and summarizing its qualifications relevant to the project at hand. Your introduction should outline who you are, what you offer, and why you're qualified for the job. This section should be at most two paragraphs long.
2. A brief description of each section of your proposal
Outline the main sections of your proposal, focusing on what makes it stand out from competing bids. Include summaries of each section and highlight your company's unique selling points or advantages over the competition.
3. Emphasize again why you're their best option!
Outline briefly the benefits you offer, including how you will meet their needs. Include an overview of costs and fees and any other relevant information.
Bid Executive Summary Example
Brick-and-mortar businesses now have the difficult task of anticipating and safeguarding the health of both their customers and employees. With more than 15,000 people visiting your property daily, [Client name] faces the unique challenge of cleaning daily to stop infectious diseases. You also need to preserve the quality of your establishment and guarantee customers' safety and comfort. [Company name] recognizes a spotless workspace's impact on customer satisfaction and productivity. Our commitment to quality ensures that our clients are greeted with immaculate facilities each morning.
Why [Company name]
A mop bucket was used to start the business 50 years ago in a garage. Our network has now expanded across the nation, and we directly support many of the country's biggest companies. Our customers stay true to our roots and consistently meet our standards for quality. We provide all employees with comprehensive benefits to encourage long-term employment. Other factors that make [Company] the most qualified to assist [Client name] include:
The satisfaction we promise. We guarantee that the outcomes will be pleasing and stand by the quality of our work. We will meet quarterly to discuss any issues, and in the unlikely event of a problem, we'll be on-site in fewer than three hours.
Natural Products. Because cleaning supplies contain so many harsh chemicals, it's simple for a cleaning service to cause problems. We use biodegradable, environmentally friendly cleaning products that are less likely to irritate allergic reactions or harm the surfaces we clean.
Cleaners close by. Although we are a nationwide company, we always use local cleaners. And have at least three local backup resources in case of illness or emergency. Thanks to our resources and local presence, you will never experience a lapse in service or quality.
Clients can feel confident that the tens of thousands of daily visitors are healthy, safe, and able to explore a clean site. We can maintain our position as a leader in the sector thanks to our track record of excellence, in-depth training, and tested products. We are eager to assist the client with this initiative.
Wrapping up
The executive summary of your bid should hook the potential client and entice them to read more. It should be concise, and clear. Keep it short and sweet, but feel free to dig deep into your subject matter and sell it to the client.
Highlight what makes your company stand out from the competition and focus on illustrating how you can solve the customer's problem. In short, put your best foot forward and show why hiring your company is the smartest decision they'll make all day! Use the Hey INK tool to draft a winning bid executive summary.
Explore All
Write A Project Summary Articles