Are you planning to get into the sweet and delicious cakes business? If you are, then a cake business plan executive summary is a good place to start. Your executive summary should accompany your business plan and show potential investors what your business will be about and how it can be profitable.
Executive summaries make a complex business plan much easier to understand. It presents the specifics of your business, including your financial projections, team, products, and management. To help you get started on your summary, we've outlined some key tips you can follow. These will help you write an effective executive summary that will add more value to your business plan.
What is an Executive Summary?
An executive summary is basically a brief overview of your business plan. The summary is usually one or two pages long and highlights your key points to give potential investors an understanding of the proposal.
It is typically used to introduce an organization's strategic plan or business plan to busy executives who do not have time to read the entire report.
Your executive summary for a cake business plan can include the following:
The market potential for your bakery
How will you reach your target market
Your competitive advantages
Financial projections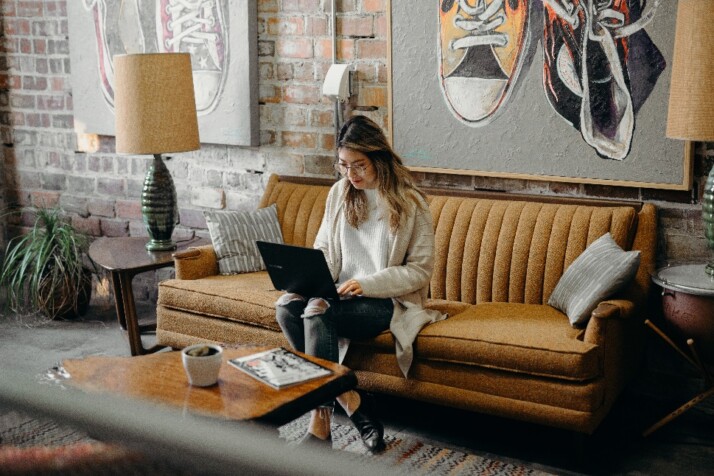 Effective Tips for a Cake Business Executive Summary
Start your executive summary with a clear and concise overview of your cake business plan. This should include information on your products or services, the target market, competitive analysis, and projected financial data.
In order to ensure that readers stay interested in your plan, make sure to highlight its most noteworthy aspects early on. For example, if you have a unique selling point or an innovative product concept, mention it here.
Provide detailed explanations for each point so readers can understand how you arrived at your conclusions.
Use graphs and charts to visualize important data whenever possible. Make sure all information included is accurate and supported by evidence.
Discuss pricing strategy and marketing plans for your new cake business venture.
Finish your executive summary by reiterating why you believe it will succeed. Also, end with a strong call-to-action to encourage potential investors to act.
Cake Business Plan Executive Summary Example
Business Overview
Sweet Tooth is a new cake business located in the city's heart. It will offer a variety of delicious, fresh-baked cakes and pastries made from only the finest ingredients. Sweet Tooth specializes in custom-made cakes for any occasion.
With over ten years of experience, the bakers at Sweet Tooth have the skills to make any cake dreams come true. From simple birthday cakes to extravagant wedding cakes, they can create the perfect dessert for any event. In addition to their great baking abilities, Sweet Tooth offers competitive prices and friendly customer service.
Products Served
The following are the products to be offered by Sweeth Tooth:
Cakes
Cupcakes
Croissants
Biscotti
Danish pastries
Muffins cakes
Cookies
Donuts
Bread
Coffee
Customer Focus
Sweet Tooth will target New York tourists and residents looking for fresh baked goods. They have a wide variety of cakes, cookies, pastries, and other desserts, as well as coffee and tea. Whether a small business, a big business, a school, a church, or a household, there will always be occasions that require delicious, high-quality cakes.
Management Team
Sweet Tooth's management team is headed by Owner and CEO Kimberly. She has over ten years of experience in the bakery business, making her an expert on all things sweet.
Her team also includes CFO Ricky, who brings 15 years of financial planning and analysis experience in various industries. Together they make a powerful duo that can ensure Sweet Tooth's success for years to come!
Success Factors
Sweet Tooth has the following success factors that set it apart from other bakeries:
Quality baked goods: Sweet Tooth's bakery offers fresh and delicious baked goods to please customers of all ages.
Variety: Sweet Tooth has a wide variety of baked goods ranging from cakes and cookies to pies and pastries. This ensures there is something for everyone!
Affordable prices: Despite being high quality, Sweet Tooth's products are very affordable, making them an attractive option for budget-minded shoppers.
Convenient location: Because we are located in the city's heart, Sweet Tooth's bakery is easily accessible by foot or public transportation. It's perfect for busy urbanites on the go!
Financial Projections
The Sweet Tooth bakery is projected to bring in $100,000 in revenue in its first year of operation.
It is expected to have a net profit of $30,000 after deducting all expenses, including rent, ingredients, and labor costs. This profit will be reinvested back into the business, allowing it to grow and reach profitability more quickly.
Conclusion
Your cake business plan executive summary provides key information about the company to potential investors, customers and partners. It can be an effective tool to get funding for a new business or introduce a product line.
Make sure to put your best effort into it! After all, it is one of the first steps you need to take toward the success of your business.
Explore All
Write A Project Summary Articles