Clothing businesses need an effective and well-written business summary, especially those just starting.
The summary helps to get their company in front of as many eyes as possible. This article provides free tips for writing a clothing line executive summary that summarizes your business plan.
An executive summary essentially summarizes the aims and purposes of your business. You don't expect everyone to dedicate time to reading your business plan.
The summary allows them to understand the most important aspects of your plan for your fashion business.
How to Create a Good Clothing Business Plan Executive Summary
When writing a business plan executive summary for your clothing company, it's important to keep in mind who your target audience is. The summary should be clear, concise and straight to the point.
To hook potential investors or partners, you'll need to highlight the most impressive aspects of your plan. In addition, emphasize how investing in your clothing line will benefit them.
Below are some tips on how to write an effective executive summary for your fashion business:
Company Mission and Vision
Start with a statement of your company's mission or vision. This statement should be brief and concise. It should explain why you started your business in the first place. Also, it should explain what your long-term plans for the business are.
State What Type of Clothing Line You're Starting or Running
Establish what kind of clothing company you have from the get-go. This gives readers a general idea about what they can expect from reading further into your business plan. If you're specializing in eco-friendly apparel or vintage wear, mention that here!
Sales/Investment Strategy
The financial aspect of your business should also be covered in your executive summary. You should help investors understand your funding strategy and how you plan to use the funds generated.
This is where you discuss how much money you need upfront as well as sales projections over time. Investors want proof that there's marketability and profitability with whatever venture they may invest their funds into. Having concrete numbers ready definitely strengthens one's case significantly when proposing a start-up idea. For example,
The company plans to open new retail stores in different areas and is looking for an investment of $X to help us do so. We are offering investors X% ownership in our company as well as Y% of all profits generated by the store.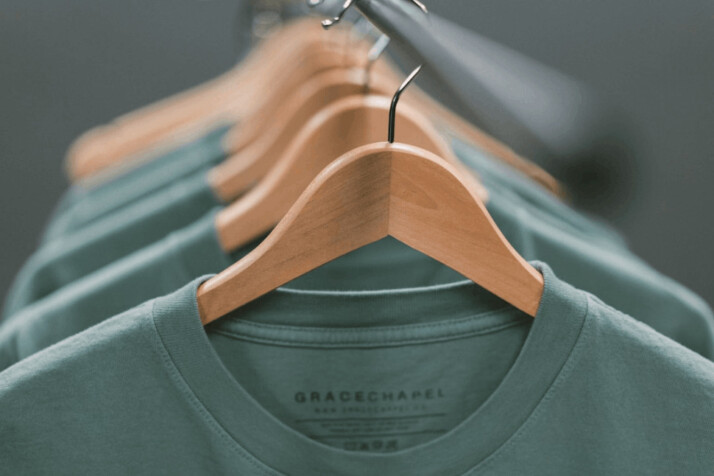 Describe How Your Design and Production Process Works
You should include information on who designs the clothes and what fabrics/ materials are used. Talk about any unique features or selling points you have. For example,
"Our clothes are made ethically in India using traditional methods."
Competitor Analysis
Your competitor analysis shows the current fashion trend in your niche and how the major players are faring. Your analysis should show a market gap and how your clothing products will fill the gap. Do you intend to run an aggressive marketing campaign to knock competitors off their perch? Who are your target customers? You should answer these questions in this part of your summary. For example,
Our competitor's cotton-based products have not been well-received by the market in recent years. Retail management has failed to adopt an effective strategy for marketing these products, which has resulted in decreased sales and lackluster customer interest.
Clothing Line Executive Summary: Final Words
The goal of an executive summary is to capture the attention of the reader. It tells them what they will find in a larger document. For a clothing business, you can use the executive summary to present your case to your potential investors.
The industry is highly competitive, and you need to inspire confidence with your clothing line executive summary. The tips in this article offer you a simple way of gaining a competitive edge with your executive summary. Apply them meticulously, and you'll have investors lining up to join up with your brand.
Explore All
Write A Project Summary Articles