Construction projects can be complex and overwhelming, but with a clear executive summary, you can communicate the purpose and goals of your project.
The document should outline the basics of your project — the scope, budget, timeline, and objectives – in an easily understandable way. A construction project executive summary example is a handy help to get good results, and this article includes a few.
Among the first things you should do before beginning a building job is to write a fantastic executive summary. To write a well-rounded summary, you must understand your goal and take steps to accomplish it.
This guide will help you get started.
What Is an Executive Summary?
An executive summary is a project summary presented to a decision-maker either verbally or in writing. It includes the delivery method of the project, its mission, and how its benefits will be realized. This summary aims to persuade the person to approve a project, spend more money, or provide more funding.
An executive summary is a shorter, more focused review of a lengthy proposal or document. It outlines the main ideas and suggestions made in the proposal. Readers unfamiliar with the entire document might be introduced by reading the executive summary.
Executive summaries are frequently utilized in commercial contexts, but they can be useful for reports created by students or academics as well.
Benefits of an Executive Summary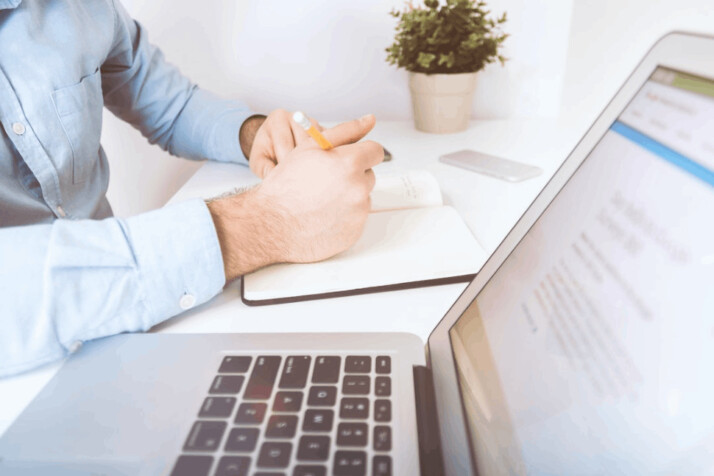 When it comes to business writing, the executive summary is one of the essential tools at your disposal. By effectively summarizing your work, you can ensure that busy executives will take the time to read it. The executive summary's objective is to give readers a thorough overview of your project.
There are several benefits associated with writing an executive summary:
First and foremost, it allows you to encapsulate the main points from your report or proposal in a concise format. Decision-makers can get a quick idea of your proposal without going through much detail.
In addition, an executive summary can help build confidence in potential investors or clients by showcasing your expertise on the topic at hand. Also, if any potential obstacles or risks are involved with pursuing your project, this document provides a forum for addressing them upfront.
Additionally, writing an executive summary requires you to distill your argument or proposal into its essential elements. If done well, an executive summary can serve as a standalone document, providing decision-makers with all they need to continue reading.
Benefits of an Executive Summary of a Construction Project.
A construction project can derive several benefits from writing an executive summary. First, the summary can provide a high-level overview of the project that is easy to understand. The executive summary can benefit those who need to become more familiar with construction terminology or processes.
Secondly, the summary can serve as a "road map" for the overall project. This "road map" will highlight key milestones and timelines and identify potential risks or issues that may need addressing.
An executive summary will ensure that all stakeholders are on the same page. In short, an executive summary is essential for providing clarity and transparency in any construction project.
How to Write a Great Construction Project Executive Summary
Outlined below are the critical steps in writing an excellent construction project executive summary.
1. Define the Problem the Project Is Solving
Begin your executive summary by introducing yourself and explaining why the project is essential. Define the problem the project is trying to tackle and how you plan to solve it, supported by any relevant data.
This summary should give the prospective client a clear picture of your goal and how you propose attaining it. It should also explain how the stated problem is important to your clients and customers and how your proposed solution would benefit them.
Example:
According to recent surveys, 61% of clients prefer simpler, more eco-friendly building designs for their dream homes. The ideal way to serve old and new clients is to initiate a trend of simple yet eco-friendly home-building designs. According to the studies, participants who chose competitor building designs highlighted simplicity 79% of the time and eco-friendliness 80% of the time.
2. Briefly Explain Your Recommended Solution and Its Value
After outlining the problem, offer a summary of your solution and persuade the client that it is the best. This section is the most detailed part of your project's executive summary. Your writing should convince the client that you have considered all relevant factors and that your offered solution is the best.
Clarify your approach to the project and how it will ensure that it meets the client's needs. It's also a good idea to briefly describe your team's capabilities and track record here. This description will improve your client's confidence and give your proposal some punch.
Remember that all the information you provide should be in summaries.
Example:
Our new approach to the home building will be 15% simpler and 21% more environmentally friendly than the existing design. To guarantee we can provide these new homes at these standards while keeping costs relatively low, we'll:
Incorporate the use of locally sourced biodegradable materials.
Make use of recycled materials to produce plastic parts.
Introduce automation in critical areas to reduce labor costs.
Our quality control experts will nevertheless oversee each stage of construction to guarantee compliance and quality.
3. Budget Overview
A budget is an essential consideration for decision-makers in every organization. You must provide an overview of your estimated budget and your recommended schedule here. Make it concise and easy to grasp at a glance. Make it a priority to describe how the client will benefit from your financial choices.
4. Expected or Possible Risks
Mention briefly the anticipated risks associated with the project. Mentioning this demonstrates that you have thought about every facet of the project.
5. Mitigation Plans
Following that, outline your mitigating strategies. Showing this demonstrates not only your thoroughness but also your project readiness.
Things to Remember When Writing a Construction Project Executive Summary
Consider the following when developing the executive summary for your project:
1. Keep It Brief and to the Point.
Remember that this is a partial report. The executive summary should be at most 1-2 pages in length. The major points ought to be perfectly on point. Any executive who reads it ought to grasp the idea and be motivated to continue.
2. It needs to be able to stand independently.
Provide context to help your reader understand your point of view. Remember that this is a summary of the entire proposal, not the entire proposal. Make sure an executive reading it understands what you're suggesting.
3. Use Simple Language.
Executive summary readers may not necessarily be specialists in your industry; use clear and straightforward language and avoid excessive jargon.
4. Proofread!
Lastly, read the executive summary closely to ensure no typos or omissions. Also, have a colleague check over it with fresh eyes.
Construction Project Executive Summary Example
Over the past five years, the city's human population has grown by 150%, and the vehicular population has almost doubled. This population rise has resulted in a constant traffic gridlock on the single freeway running through the city. The gridlock has led to massive loss of man-hours in traffic, estimated to be costing the city about $10 million annually in man-hours.
By building a bridge over ABC, XYZ company will cut commute time by 45% and reduce commute time to $7 million annually.
The project will include two vehicle lanes and separate pedestrian walkways on both sides of the structure. In addition, the bridge will consist of a bike lane in one direction. Construction will begin in the Spring of 2019 and last for ten months. The total cost of this project is $150 million. The bridge will be used by more than 3 million vehicles per year.
XYZ company is forming a consortium that will ensure the timely completion of the bridge project within stipulated costs. The consortium was licensed to collect tolls on the bridge upon completion for two years. This licensing will guarantee a massive return on investment.
Conclusion
The construction executive summary is an essential document that summarizes all the key points of a construction project. It ensures that all project stakeholders are on the same page and understand what is happening. A well-written executive summary can help avoid confusion and prevent any problems from arising during the project.
A construction Project executive summary example is a great tool to get you started on this vital part of your proposal.
Explore All
Write A Project Summary Articles